Leaving The Church But Not The Identity
Julianna Baggott is the author of 16 books, including The Madam, The Pretend Wife (under pen name Bridget Asher) and The Anybodies series as N.E. Bode.
I am deeply Catholic and always will be, but I'm no longer a member of the church. I left in 2003 because of the sex abuse scandal.
One day at Mass, I couldn't put money into the offertory basket. Was I paying for lawyers of pedophiles? I wanted to protest, but that's easy. It's called being Protestant. I thought of it as a boycott.
But leaving was agonizing. The church made me who I am. I was taught by kind, feminist nuns; shaped as a writer by the beautiful and grotesque Catholic imagination in the long literary tradition of Catholic writers; guided by the power of prayer, a devotion to Mary and in love with the idea of the great big Catholic family.
And I knew that without the Catholic Church, my mother wouldn't have survived her childhood. The church saved her.
My mother's mother had been raised in a house of prostitution and, seeking a different life for her daughter, sent my mother to Catholic school. My mother's father had been an alcoholic. When he became violently drunk, my grandmother would take my mother to the convent. The nuns took them in, time and again.
At the Catholic school, my mother found faith — both powerful and comforting — and she became Catholic at 13. Also, she found her way out — the piano. Sister Jean d'Arc gave her lessons. My mother practiced as a form of prayer. She got into a Catholic college, far from home, as a music major. When her father became ill and could no longer afford her education, Sister Rita Estelle called her family — rich in Texas rice, a world of wealth she left behind — and my mother's education was covered. She met my father. She raised her own family. She survived. She loved her church, her faith.
When I left in 2003, I was attending the church she'd chosen, where I'd been confirmed and married, where my children had been baptized. Granted, it wasn't a typical Catholic church. Made of cinder blocks and housed on a college campus, it had a hippie vibe. The Stations of the Cross were depicted in abstract art. I'd seen the liturgy performed by interpretive dancers and mimes. Our priest was brilliant, kind and funny. His homilies, both intellectually challenging and emotive, helped us see the divine. We cried openly in the pews, even my father. There was never talk about how we should vote, nothing about abortion or homosexuality. Contrary to church rules, our priest invited everyone to Communion, regardless of the supposed state of their souls.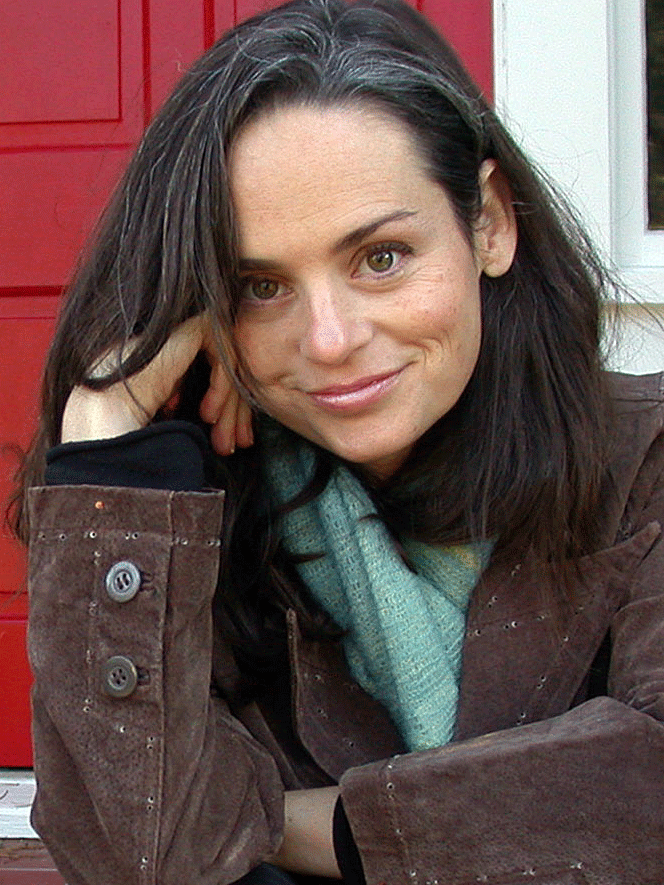 At home, we did talk politics — the greatness of social activist and journalist Dorothy Day; the Berrigan brothers, peace activists burning draft cards; and an adoration of President Kennedy and Mother Teresa.
I went to a middle school run by nuns who worked their own fields on tractors in full habit, their veils billowing. Then I went on to a large Catholic high school and a Catholic college where I was taught Liberation theology, that Jesus was a radical figure, and that to be Christ-like you had to tend to the poor. It was an old-fashioned, anti-papal, anti-Rome Catholic education. Perhaps the church raised me to be an anti-church Catholic. That is, in fact, what I became.
While I was in college becoming a good Catholic I was also becoming a writer — one haunted by Catholicism. The basic rule of storytelling is show, don't tell. Christianity shares this idea — the word made flesh. Of all the Christian denominations, no one does more bloody, impassioned showing than Catholicism. Transubstantiation is the moment the Eucharist becomes the body of Christ.
A few days ago, my mother called me on the phone, shaken. She's lost her faith in the church that saved her but destroyed so many others. She isn't sure that she can be Catholic anymore — all of these sins against children, the culture of silence, the bureaucracy built on lies.
We talked about forgiveness. Hasn't our faith taught us that? We practice confession and forgiveness in the quiet intimacy of the confessional. But is the Catholic Church — this massive, corporate-esque entity — capable of truly asking for forgiveness? Instead of a sincere confession, we keep hearing of more hidden abuses, more excuses, defensiveness and self-pity.
Seven years after I left the church, I can't tell my mother that leaving feels fine. I've lost something elemental.
What does it mean to be Catholic and not a Catholic? I feel adrift, homeless. My Catholic imagination allows me to see the soul as a lit breath, seeking the divine. It persists.
And, in the end, I remind my mother, it isn't the church that calls us home.
Our hearts are broken, but our souls aren't.