Remembering First Female Chief Of Cherokee Nation
Remembering First Female Chief Of Cherokee Nation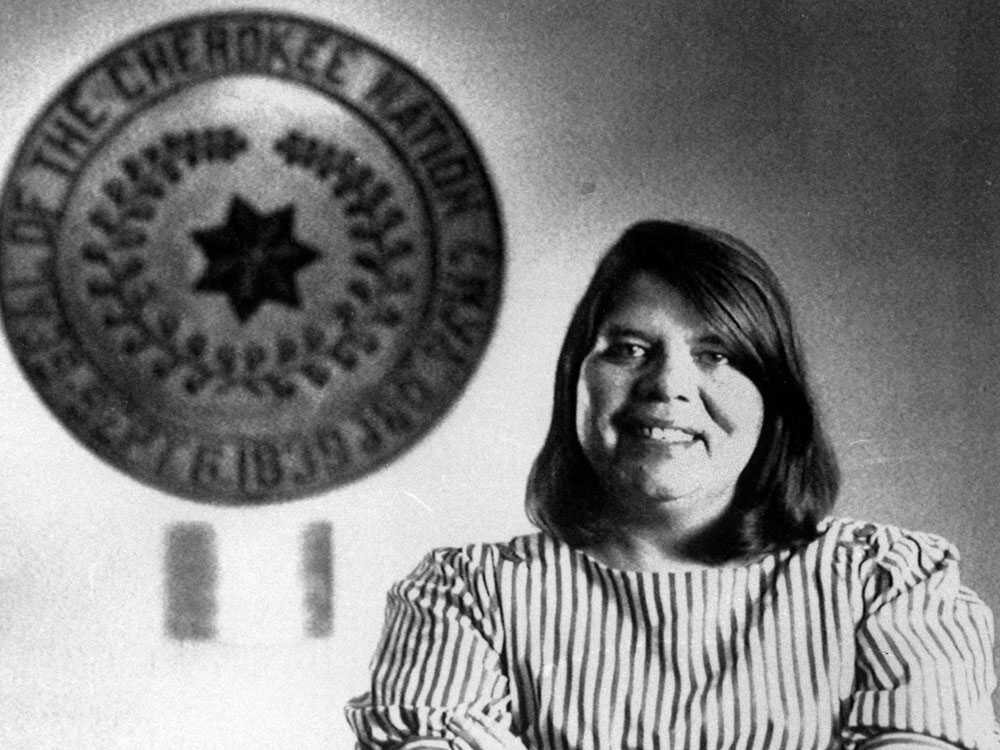 Wilma Mankiller, whose life encapsulated some of the traditions and the changes that are part of contemporary Native American culture, died on Tuesday. She was 64.
In 1985, Mankiller became the first female chief of the Cherokee Nation, a position she held for a decade. As chief, she headed the Tribal Council, the ruling body of the 72,000-member Cherokee Nation, and was principal guardian of Cherokee customs and traditions.
During her tenure, membership in the Cherokee Nation tripled and its budget grew to $150 million a year. Mankiller put much of that money back into health care and educational resources for the tribe.
Web Extras
Listen to the complete 1993 interview with Wilma Mankiller
In a 1993 interview on Fresh Air, Mankiller described how a 1979 car accident that nearly killed her completely changed the way she viewed her own life. She says that accident helped her adopt the Cherokee approach to life.
"I think the Cherokee approach to life is being able to continually move forward with kind of a good mind and not focus on the negative things in your life and the negative things you see around you, but focus on the positive things and try to look at the larger picture and keep moving forward," Mankiller explained. "[It] also taught me to look at the larger things in life rather than focusing on small things, and it's also awfully, awfully hard to rattle me after having faced my own mortality ... so the things I learned from those experiences actually enabled me to lead. Without those experiences, I don't think I would have been able to lead. I think I would have gotten caught up in a lot of nonsensical things."
Five years after the car accident, Mankiller first ran for office in the Cherokee Nation tribe. She says that during that election, which she lost, her gender played a large role.
"The only issue in the first election was my being female," she said. "That was a total — a total issue in the entire election. There was incredible opposition because of that. But the people who stayed with me in the '83 election and who stayed with me through today, 10 years later, have been the older people in the tribe and the more traditional elements of the tribe. I've always found that fascinating. My husband and I have talked about it and I think we've come to the conclusion that maybe older people have a greater sense of history and understand that there was a time when women played a more significant role in the tribe and there was more balance and harmony between men and women in the Cherokee Nation."
Mankiller served as the chief of the Cherokee Nation from 1985 to 1995. In 1998, President Clinton awarded her the Medal of Freedom, America's highest civilian honor.
In addition to her husband, Charlie Soap, Mankiller is survived by her mother, two daughters, several brothers and sisters and four grandchildren. Her memoir is titled Mankiller: A Chief and Her People. She was also the author of Every Day is a Good Day: Reflections by Contemporary Indigenous Women.