Vets' Stories Preserve Memory Of Holocaust Victims
Vets' Stories Preserve Memory Of Holocaust Victims
One white-haired man after another -- some bent with age, others still standing straight -- gathered under American military flags and posed for photos. A veteran in a wheelchair pointed to the screaming eagle -- the emblem of the U.S. Army's 101st Airborne -- and then one of its most recent commanders, Gen. David Petraeus, appeared.
Now the head of Central Command, Petraeus was at the United States Holocaust Memorial Museum in Washington, D.C., on Wednesday to honor American veterans of World War II, members of what he called "the greatest generation."
"Not only liberating a continent, but saving a people -- a people who the Nazis had tried to exterminate, millions of whom perished before you were able to get to them -- and then you helped preserve the memory," he said at a ceremony marking the 65th anniversary of the end of the war and commemorating the 6 million Jews killed in the Holocaust.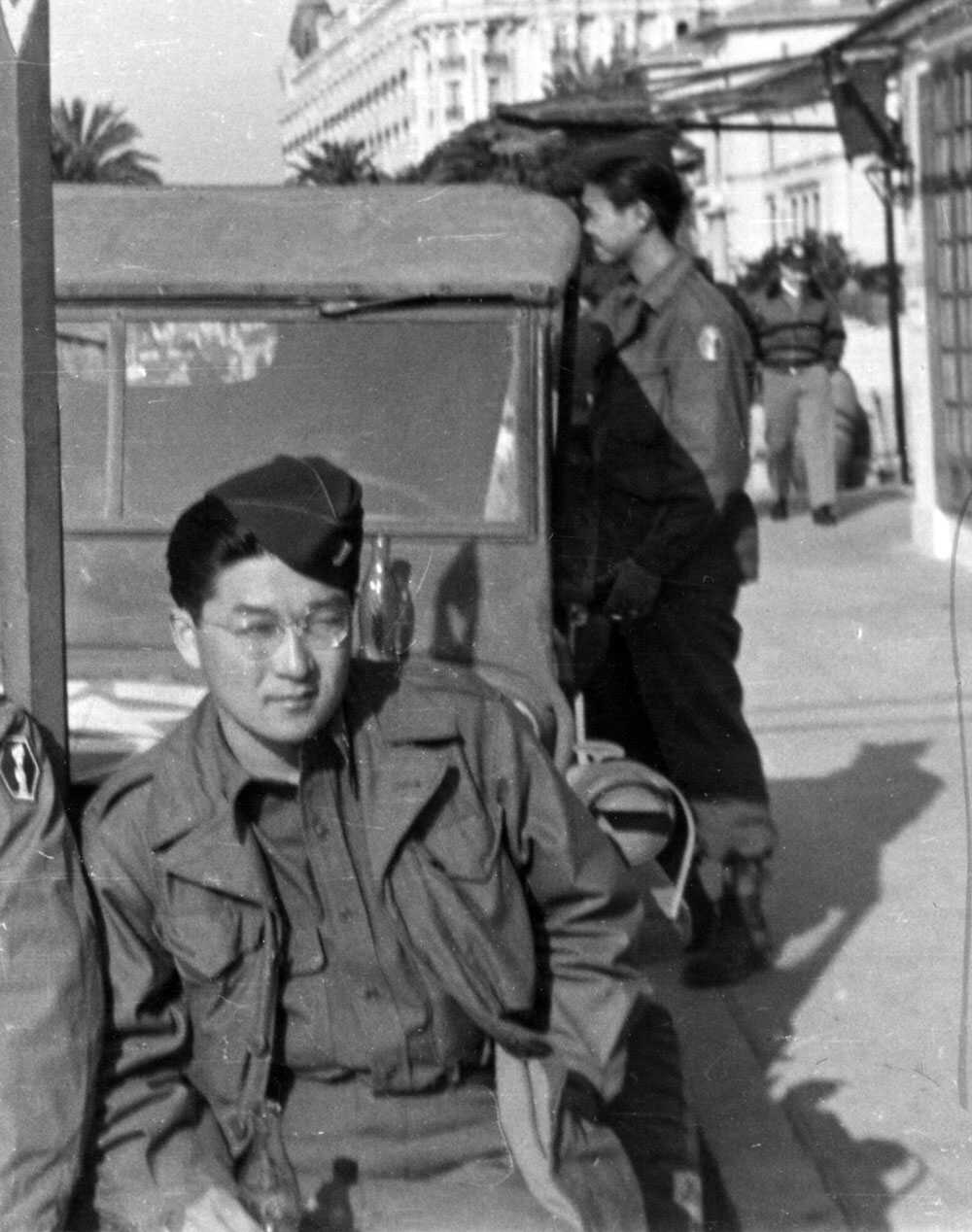 Serving While His Parents Were Interned
Veterans who helped liberate the concentration camps gathered at the museum to preserve the memories of what happened 65 years ago and tell to their stories: a Jewish-American captured by the Germans and sent to a POW camp, medical personnel who entered the camps and cared for survivors.
Japanese-American Susumu Ito recalled the irony and pain of his serving in Italy, France and Germany while his parents were interned in a camp in southeastern Arkansas.
"It was strange visiting my parents in a camp, to report to military police in uniform -- and they're in uniform as well -- getting a pass to see my parents," he said.
Ito was drafted into the Army. After Pearl Harbor, he found himself and other Japanese-American soldiers segregated into their own unit. When he got to Bavaria in 1945, he was part of the advance team for the 552nd Field Artillery Battalion. His job was to find the enemy. Instead, he came upon prisoners walking out of the Dachau concentration camp.
"The guards had left. The prisoners were released," he said. "They were wandering on the roads. They were thin, emaciated and dead."
The soldiers had no warning. Ito said the Army didn't tell them what to expect. Maybe, he said, it didn't know.
Photographing The Camps
Arthur Mainzer also didn't know what to expect. He had volunteered because he wanted to be a photographer. He was part of the Air Force's 4th Combat Camera Unit and followed troops into Normandy, France, and then Belgium and Germany.
On April 16, 1945, Mainzer and his crewmates went to Buchenwald, the largest concentration camp in Germany. He said there was so much to shoot, they ran out of film.
"There were pictures of groups of children in the camp. They were imprisoned there, and it was pictures of people in the barracks that wouldn't be able to come out, they were so sick," he said. "They wanted to come out and meet the Americans, but they were frail -- they were dying. So even while we were there, I guess, people were dying, prisoners were dying."
Mainzer's footage is now with the museum, along with accounts from other veterans. The curators say this week's gathering is one of the last chances they'll have to hear these veterans' stories and to thank them.