Mother's Ally Against Breast Cancer: Her Daughter
Mother's Ally Against Breast Cancer: Her Daughter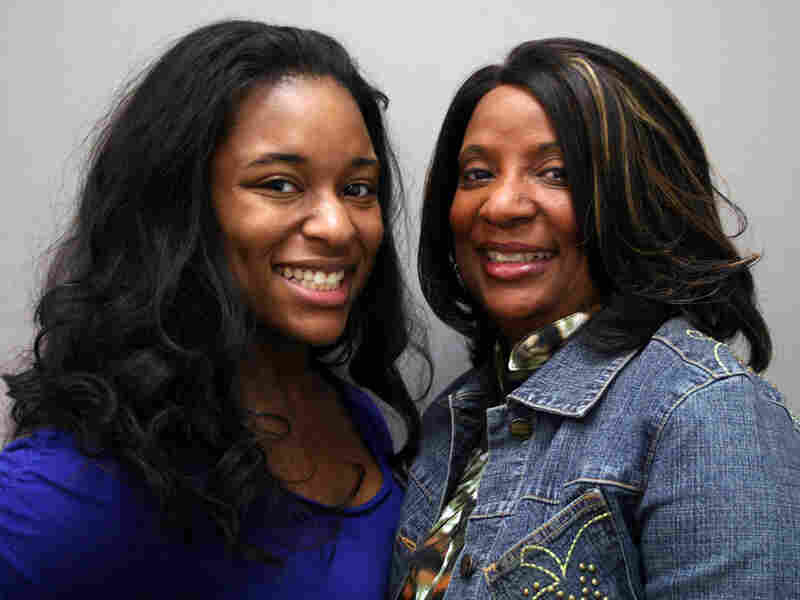 Tami Hayes survived breast cancer. But the person who helped her make it, she says, is her daughter, Dymond. When she received her diagnosis, Tami was a single mom raising Dymond, who was then 13. The pair recently spoke about how they coped.
"What did it feel like to hear that you had cancer?" Dymond asks.
"I was afraid that I hadn't given you all you needed," Tami says, "and that we hadn't had enough time together."
Tami confessed that she was worried about how Dymond would react. After all, she herself was hysterical, she remembers. But her daughter helped her face the cancer, and her treatment.
"I remember getting out of surgery and coming home," Tami says. "I'm bandaged up, and I'm in all this pain. And it was me and you -- and there you were, being a mom."
Dymond helped her mother through the nausea that chemotherapy brings, keeping things clean and tidy.
"And you just kept on, and I kept thinking, 'My God, she's only 13,'" Tami says.
"Then the next day I wake up to an empty house, and I looked around thinking, 'Where is Dymond?' And you had gone to school! My God, you had gotten yourself together and went to school, after being up all night with me."
That became the norm. As Tami tells Dymond, "You never wavered -- if you did, I never saw it; you never showed it to me. Where did you get the strength from?"
"I remember all the times that I was sick and you would take care of me," Dymond says. "You always were there, so -- you did it for me, why wouldn't I do it for you?"
"You know Dymond, I tell people every day: 'Dymond is the rock that holds us together.'
"So when I talk about my journey, it's very hard for me to talk about it without imagining having shared this journey with you," Tami says. "You were always there for me, and I love you more than life itself, and I appreciate your sharing the journey with me."
Produced for Morning Edition by Vanara Taing. The senior producer for StoryCorps is Michael Garofalo. Recorded in partnership with the Siteman Cancer Center at Washington University in St. Louis.