Lyle Lovett And Steve Earle On World Cafe
Lyle Lovett And Steve Earle On World Cafe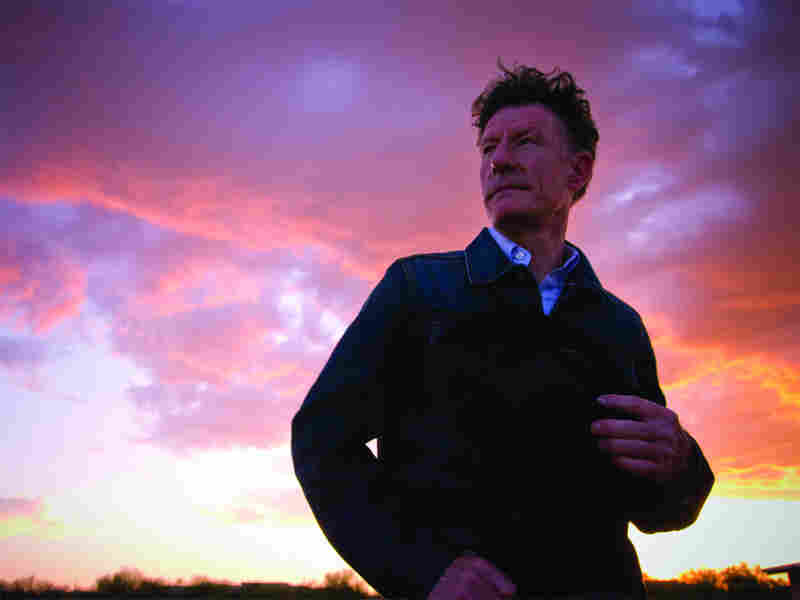 Cayamo Cruise Week continues with Lyle Lovett and Steve Earle. With live performances taken from the cruise, this edition of World Cafe also finds host David Dye sitting down for an interview with the singer-songwriters.
Lyle Lovett
Lyle Lovett first signed to a major label in 1986, when he was 30. His late start in the music industry never seemed to be an issue; he's recorded 13 albums and won four Grammy Awards since. His knack for storytelling and inventive combination of folk, swing, blues, jazz and gospel broke traditional conventions of country and folk music and made him a country star. Over the past two decades, he's won over crowds with his wordplay, as well as his acting. Throughout the '90s, Lovett racked up music awards while acting in films and hit television shows such as Dharma & Greg.
On his latest album, last fall's Natural Forces, Lovett continues to make his job look easy. The compilation of jazzy Texas swing and country came out in October.
Steve Earle
For more than three decades, Steve Earle has helped define modern country music. At the dawn of his career, Earle helped bring about the term "new country," and has been touring and recording ever since.
Earle's career had humble beginnings. He earned a living as a songwriter for some of the biggest names of the '70s, including Carl Perkins and Vince Gill. Earle waited until 1986 before his own album saw the light of day, and it proved to be worth the wait. Guitar Town shot to the top of the country charts and was nominated for two Grammys.
Earle battled drug addiction in the '90s during what he's called his "vacation in the ghetto." After being arrested and jailed on possession and weapons charges, Earle cleaned up and started writing again. Since then, Earle has explored more diverse styles of music, including bluegrass and hard rock.
Last year, Earle released Townes, an album of songs written by Earle's mentor, Townes Van Zandt, whom Earle met as a teenager. The album features appearances by Rage Against the Machine guitarist Tom Morello, as well as Earle's wife (Allison Moorer) and son (Justin Townes Earle). The album mixes traditional country sounds and experimental pieces.
This segment originally ran April 23, 2010.