British Prime Minister To Step Down, Talks Continue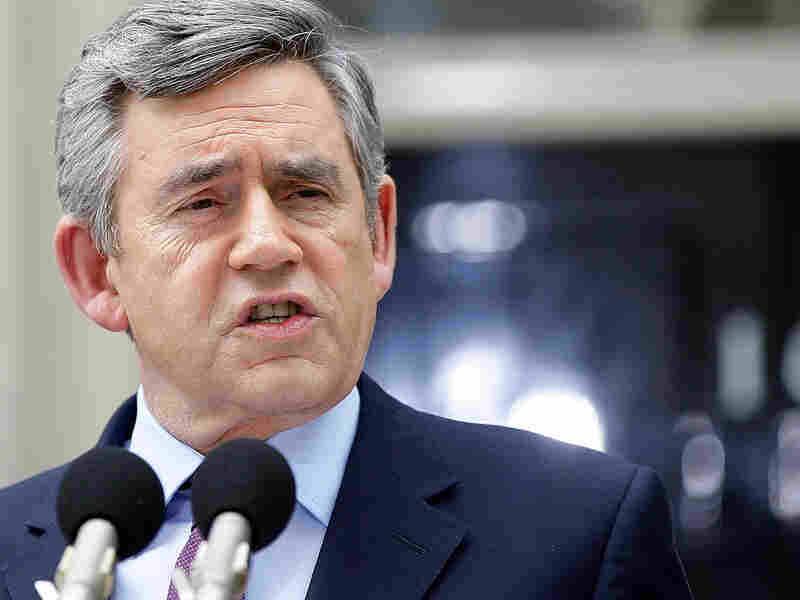 The struggle for control of the British government continued Monday as Prime Minister Gordon Brown announced that he will resign by September and the country's two main parties tried to woo a smaller group into a coalition.
Brown said he will step down within months as his Labour Party, which finished a distant second in Thursday's national election, is engaged in talks aimed at forming a coalition government with the Liberal Democratic Party.
Amid the post-election deadlock, Liberal Democrats' leader Nick Clegg confirmed that talks with Labour are taking place, but he stressed that his party is also negotiating with the Conservative Party, which got the most seats in the general election.
The Conservatives, led by David Cameron, said Monday that they have formally made a coalition offer to the Liberal Democrats. A Conservative spokesman said the offer included a key Liberal Democrat demand to hold a referendum on a new voting system that would give parties proportional representation in Parliament.
Britain's government is in a state of uncertainty, because no party got enough votes to win an absolute majority. Neither of the leaders' statements offered voters much hope that Britain's government crisis will be resolved soon.
Brown made his announcement to reporters outside the prime minister's official residence, 10 Downing Street. The 59-year-old prime minister said the Labour Party's defeat was "a judgment on me" and prompted his decision to step down.
Brown's announcement may clear away one major objection the Liberal Democrats had to forming a coalition with Labour. Brown is deeply unpopular, and British political analysts speculated that the Liberal Democrats may have insisted on his departure as a condition for coalition talks.
"There is a progressive majority in Britain, and I believe it could be in the interests of the whole country to form a progressive coalition government," Brown said.
Foreign Secretary David Miliband and Education Secretary Ed Balls are considered the likely leading contenders to succeed Brown as party leader.
It's unclear whether a coalition between Labour and the centrist Liberal Democrats would even help keep Labour in control of Britain's government. Britain's House of Commons has 650 members, so a party or coalition needs to control at least 326 seats to hold the majority.
The biggest vote getters, the Conservatives, posted big gains, but still got only 305 seats. The Labour Party posted nearly as big losses, dropping to 258. But the Liberal Democrats didn't do as well as many observers expected. They wound up with only 57 seats, so even if they formed a coalition with Labour, the two parties would still need to draw in allies from some of Britain's smaller parties.
A Conservative coalition with the Liberal Democrats would give the two parties a solid majority, but the two sides have deep policy differences that could make it difficult to govern. The Conservatives, for instance, tend to be deeply skeptical of Britain's integration with the European Union, while the Liberal Democrats tend to be strongly pro-European.
The Conservatives also have promised to start immediately making spending cuts needed to reduce Britain's huge budget deficit. The Liberal Democrats and Labour have said they would delay such cuts until the economy shows more signs of a recovery.