A Star Named Marilyn (But Not The One You Think)
A Star Named Marilyn (But Not The One You Think)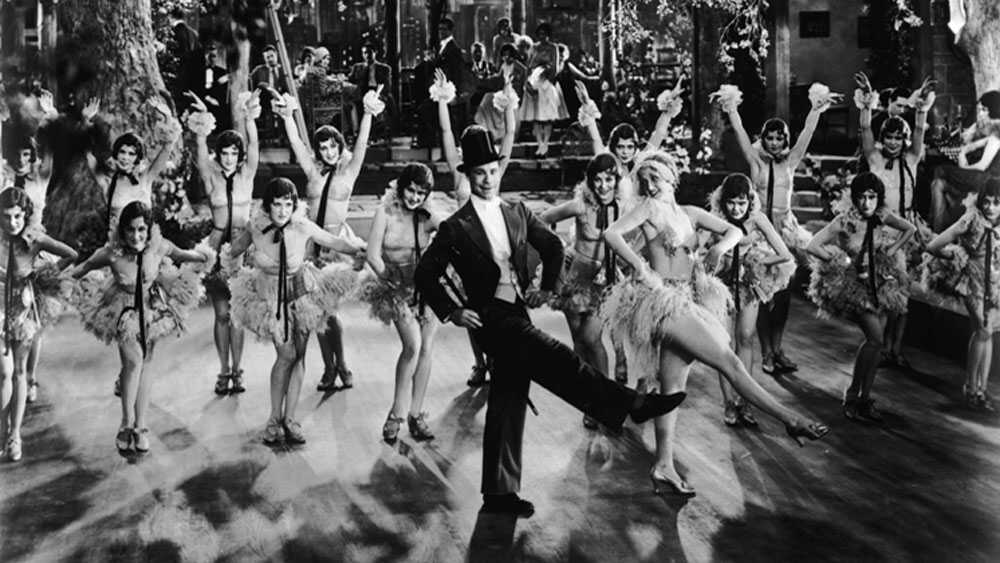 The great musical-comedy star Marilyn Miller sang the Jerome Kern song "Look for the Silver Lining" in the 1929 movie version of Sally, her first starring Broadway vehicle. It would became her theme song.
Miller often played Cinderella roles: Sally was a waitress and dishwasher who loses her job but ends up starring on Broadway and marrying a millionaire.
Though she died before I was born, Miller was one of the first Broadway celebrities I ever heard about: My mother had seen her on the stage and loved her. When I was little, she used to sing me one of the other Kern songs Miller made famous, "Who?" -- in which a series of questions -- "Who stole my heart away? / Who makes me dream all day?" -- is finally answered by "Who? No one but you!" Being my mom, she would point her finger at my nose. So without ever seeing Marilyn Miller, I loved her too.
Nearly a decade after her death, Miller figured as a major character in a couple of 1940s biopics. One was the sappy Look for the Silver Lining, in which June Haver plays Miller and gangly Ray Bolger steals the picture as her friend and dance partner.
The other was MGM's all-star Till the Clouds Roll By, a fictionalized biography of Jerome Kern, who actually led a relatively uneventful life. The dramatic climax is the tantrum Kern's young niece throws because she's replaced in a show by ... Marilyn Miller -- who's played by Judy Garland. The movie was really an excuse for big production numbers, and Garland was especially memorable singing "Look for the Silver Lining."
Two of Miller's three movies, Sally and Sunny, have just been released on Warner Archives, a new series that has put out some 400 rare or historic titles never before available on DVD. You can see that Miller wasn't a perfect fit for film. For one thing, she sings with a trained, almost operatic voice that seems disconnected from her character's down-to-earth speaking voice. It's a quality designed more for a theater, where vocal projection was more important than it is in film -- where amplified sound and intimate close-ups are more suited to realism than theatrical stylization.
The primitive staging and camera-work with which Broadway musicals were first transferred to the big screen further compromise plausibility. Miller's dancing, though, both tap and toe, comes off better, especially in her comedic numbers, and she's a touching actress. Her bright voice, canny phrasing, endearing smile, and affecting tears can still light up the screen.
Reading about Marilyn Miller, I found several surprising items. The name Marilyn, for example -- Miller made it up from her own given name, Mary, and her mother's name, Lynn -- had apparently been quite rare until Miller's stardom made it one of this country's most popular girl's names.
Decades later, Ben Lyon -- a Twentieth Century Fox executive and former leading man who had co-starred with Miller and W.C. Fields in Miller's last and best movie, Her Majesty, Love -- signed up another pretty blond actress, Norma Jean Baker. She reminded him of Miller, and he urged her to change her name to Marilyn.
Both Marilyns had problems with their marriages and with substance abuse, and both died very young -- Monroe at 36, Miller at 37, from complications of a chronic sinus infection.
Marilyn Monroe's films will always keep her memory alive. Marilyn Miller didn't live far enough into the movie era to appear in films that would do the same for her.