Haiku Takes To Twitter, 140 Characters At A Time
Haiku Takes To Twitter, 140 Characters At A Time
Sun Microsystems' Jonathan Schwartz was a thoroughly modern CEO -- he was even the first CEO of a major company to have a blog. So when he resigned recently after the company was acquired by Oracle, he didn't simply tweet the news. He put it in the form of a haiku:
Financial crisis / Stalled too many customers/ CEO no more.
Schwartz had both thumbs on the pulse of the medium. Haiku are like amaryllis: They thrive in close quarters. And with its 140-character limit, Twitter is blooming with haiku -- or twaiku, as some call them. There are Twitter feeds for NASCAR haiku, cat haiku, zombie haiku and user-interface haiku.
There are haiku competitions and campaigns. Jimmy Kimmel offered tickets to his show to whoever tweeted the best haiku on the final episode of Lost. The British rail company asked passengers to tweet their haiku on the theme of the London summer, a topic that's nicely suited to a poem of three short lines. And after Glenn Beck recently said that churches used the phrase "social justice" as a code for Nazism and communism, the organization Jewish Funds for Justice urged supporters to flood Beck's Twitter account with haiku of protest. Sarah Silverman offered this response:
Churches and their "code" / It's like when they say, "bless you" / And yet no one sneezed.
Another came from the comic Jessica Delfino:
Glenn Beck, why so vexed? / You seemed cooler back when you / Were in the Yardbirds.
Of course, people were writing haiku in English long before Twitter came on the scene. In 1914, Ezra Pound made the haiku the model for his famous 14-word poem In a Station of the Metro.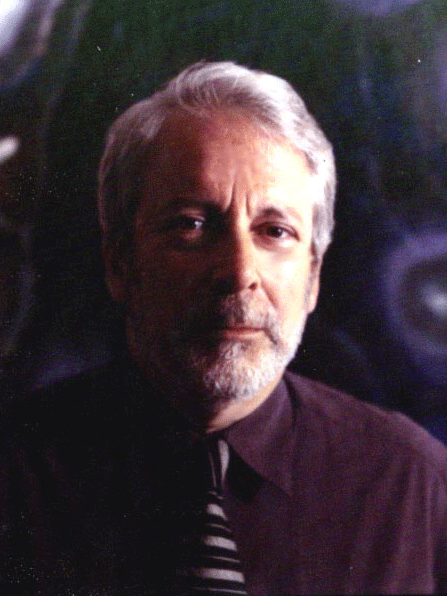 The apparition of these faces in the crowd: / Petals on a wet, black bough.
Ever since then, serious poets have been trying to adapt the features of the haiku to English -- its economy, its chiseled syntax, and its juxtapositions of images. But not many have paid attention to the idea that a haiku should have exactly 17 syllables -- in fact, Japanese haiku can have fewer than that, depending on the length of the vowels.
But the haiku on Twitter don't often reveal a debt to Pound or Kerouac or Robert Hass, much less to Basho. For most people, the appeal of the haiku is precisely that it isn't weighted by tradition, so that you can do whatever you like with it.
Most are humorous or satirical, but they can also be lyrical, wistful, or serene. In the paint-by-numbers version of the form that most of us learned, there's really only one absolute constraint: that very rule of 17 that poets tend to disregard. That's what makes haiku so easy to write. You don't have to worry about rhyme or alliteration or meter. You can put the stresses and breaks anywhere, as long as the syllable count comes in on target. First you tick off five, then seven, and then five more -- Hey, there goes one now!
It's only when you look at the outpouring of haiku on Twitter that you realize how pervasive they've become -- they've completely filled the cultural space that was once occupied by light verse. Not that you can't find people posting that on Twitter, too. If you make strategic use of abbreviations, you can get a limerick down to exactly 140 characters, what people call a perfect twoosh.
But compared with the flood of haiku, the light verse is just a trickle. It's a specialized taste these days -- it survives in the crannies of culture, alongside charades and jigsaw puzzles. It's become a kind of fusty shtick -- it conjures up Carl Kasell and Charles Osgood. There are still skillful practitioners like Calvin Trillin in The Nation, but to judge from the verse that shows up on websites and Twitter, most people don't have the hang of writing it, not even the poets and professors. But that was inevitable once we lost our feel for the traditional rhythms that light verse has always drawn on. "There was a young lady from Spain." The anapest cadences of the limerick are the same cadences schoolchildren used to learn from reciting Browning, Scott and Tennyson:
Oh well for the fisherman's boy, / That he shouts with his sister at play.
But children aren't steeped in those poems anymore: The only anapestic poems that everyone still knows are The Night Before Christmas and Horton Hatches the Egg. Well, and throw in The Star-Spangled Banner.
More On Twitter Haiku
I feel very wistful about this. I grew up listening to my dad read the poems of Peter DeVries, E.B. White, and Phyllis McGinley that appeared in the New Yorker every week, before the editors decided that light verse was beneath the magazine's dignity.
But that eclipse was first set in motion long ago when poetry and verse went their separate ways with the advent of modernism -- actually, at just about the time Pound was discovering the haiku. And if the reams of haiku on Twitter aren't exactly verse, they're still poetry -- people making their thoughts conform to a fixed formal pattern. And every now and then you run into a haiku where someone's come up with an ingenious or surprising way to work that union of meaning and form. Just like light verse, that is, the haiku gives you a chance to be clever. That's a dismissive word to use for a serious poem, but it's the highest tribute you can pay to a playful one.