Drake: 'Thank Me Later' ... No Thanks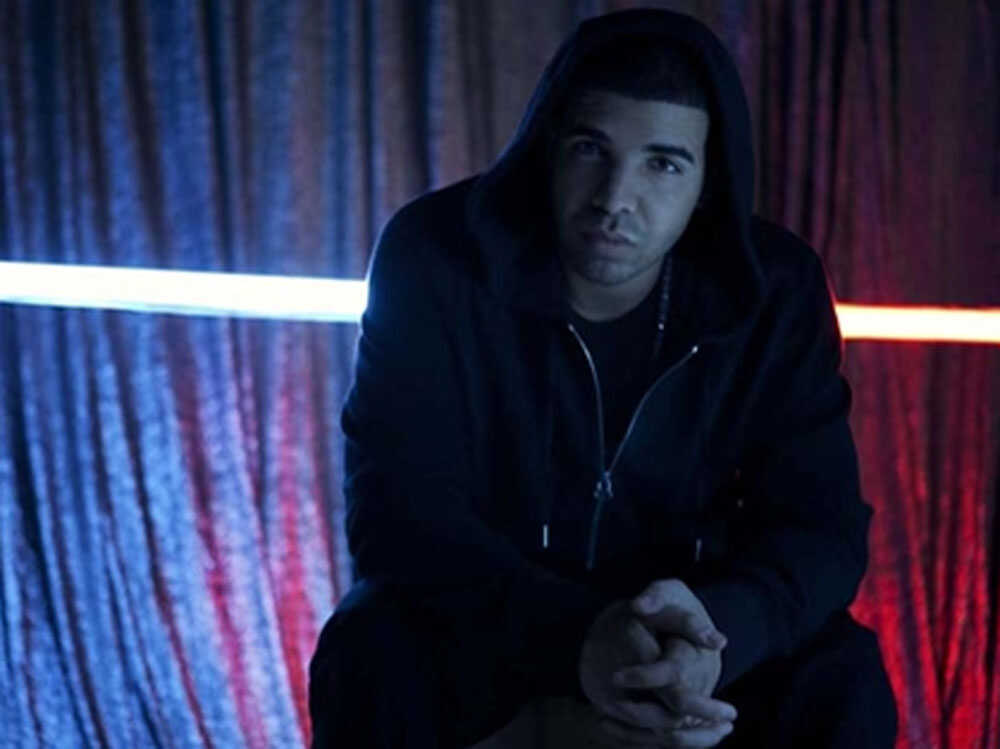 courtesy of Cash Money Records
Until recently, instant stardom was not the norm in hip-hop. Most of the genre's true crossovers -- from MC Hammer to Jay-Z -- built their empires from the ground up, spending years toiling in the underground, paying dues on local and indie labels or apprenticing under established acts. Drake, the 23-year-old Toronto native whose retail debut (titled Thank Me Later) is set to thrust him into the upper echelon of hip-hop celebrity, experienced no such trial by fire. He may well be the first fully industry-manufactured rap star.
Just two years ago, Aubrey Drake Graham was best known for his role on the Canadian teen soap Degrassi: The Next Generation, so it's taken a magnificent sleight-of-hand to get him to this point. Last year, his So Far Gone mixtape was made available for free online and presented as the type of ground-up hustle on which hip-hop often prides itself. But even before that tape's release, Drake -- whose uncle is famed Sly Stone bassist Larry Graham -- was already signed to a management team connected to Jay-Z's Roc-A-Fella empire, which handles Lil Wayne and Kanye West. So it's not surprising that Jay-Z, Lil Wayne and Kanye West, arguably the three most popular rappers today, all came out as early supporters of Drake. They all appear on Thank Me Later.
However transparent, these cosignatures worked wonders in branding Drake as a force in the pop/R&B world, as well as among usually discriminating hip-hop purists. So Far Gone's sugary ballad, "The Best I Ever Had," was enough for the former, but the endorsements were essential to gaining the good graces of the latter. That holy trifecta presented Drake as not just a popular artist, but an important one. It's the lynchpin of the Drake marketing model, in which important rappers introduce listeners to the next important rapper as he raps about how important he is. On last year's posse cut "Forever," Drake made the clunky boast, "Last name Ever, first name Greatest," while rapping alongside Kanye, Wayne and Eminem. Very few listeners seemed to object to this claim. He's not anywhere close to the greatest ever, of course, but at this point it doesn't matter. Say it three times and it becomes true.
The embodiment of that forced reality, Thank Me Later ricochets uncomfortably between half-baked rap and half-hearted R&B over a backdrop of hyper-sparse synth-hop. It's undoubtedly informed by Kanye's post-rap opus 808s & Heartbreak, except more polished and less compelling. Kanye's record was a one-off, honesty-fueled break-up freak-out, not a well-crafted statement of intent. Stripped-down self-seriousness isn't an experiment or a diversion for Drake; it's the whole of his aesthetic. His is a hip-hop devoid of both fun and truth.
As the genre's first full-time fusionist, Drake proves to be a serviceable R&B singer at best, fairly limited in range and compensating with the AutoTune treatment. His songwriting owes quite a bit to singer-songwriter The-Dream, who himself appears in "Shut It Down." But where The-Dream's rambling lyrics seem charming, Drake's feel unfinished. For what is ostensibly a pop album, his hooks are often anything but catchy. Lines run on, and are weighed down with Valley Girl placeholders like "way" and "too" -- or their hip-hop siblings, forced or unnecessary filler curse words.
Drake is a similarly awkward rap writer, usually landing somewhere between greeting-card saccharine ("I live for the nights I can't remember with the people I won't forget"), amateur poetic imagery (tea kettles, flowers in concrete, et al) and, of course, every-rapper clichés. It's the rap brags that are the most painful, out of place and shamefully underdeveloped to the point of near gibberish. Drake's trademark and crutch is his disembodied take on the simile, wherein he replaces the requisite "like" before his punchline with a pregnant pause. Somehow, the remaining ellipses work to more easily disguise two loosely related ideas as a clever pun: "I made enough [money] for two n--as... stunt double" or "Will I blow all of this money... 'Hammer Time'?"
Of course, any rube with even the vaguest idea about great art believes that it must come from pain. So Thank Me Later often feels like a college admissions essay, mining for struggle in comfortable living. Seemingly significant personal events like his parents' divorce, his grandmother's move to a nursing home or his girlfriend's abortion are treated as if Drake were the only one on earth to ever experience such trauma. There's no depth or exploration of these occurrences, either; they're simply noted and then brushed to the side. He quickly settles on the true source of his burden: celebrity. He puts it bluntly: "I wish I wasn't famous." It turns out that having fans and money and beautiful women comes with a cost. He's channeling Kanye once again here, except Kanye always tempers such laments with a winking self-awareness; Drake lacks any such nuance. It's frightening to think that this fame-loathing might be the one aspect of his persona that is not a pose; that this is an artist who truly believes that success is the worst thing to have happened to him. Even more so because it's a success that just happened, not one that was earned. It was a gift... horse's mouth.