Prisoners Take Advantage Of Homebuyer Tax Credit
Prisoners Take Advantage Of Homebuyer Tax Credit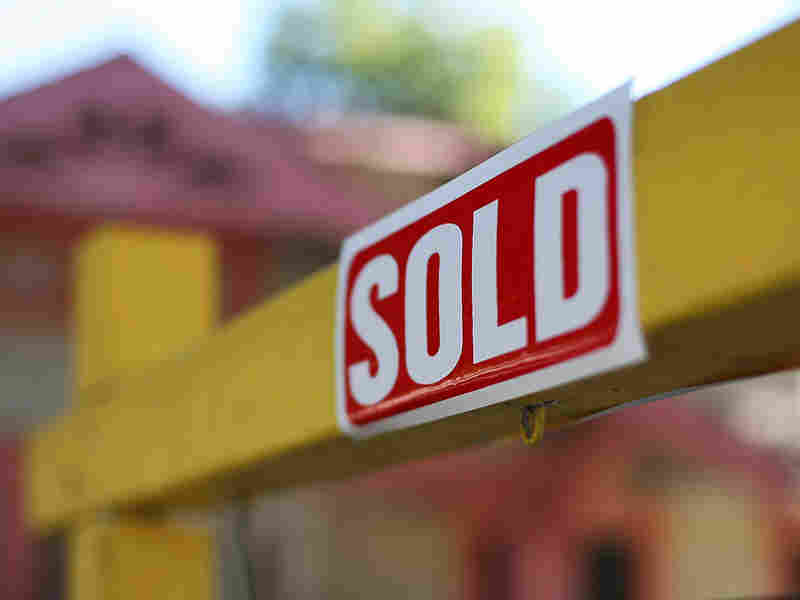 The tax credit for first-time homebuyers has been hugely popular and helped more than 2.5 million people buy homes.
Before the program expired in April, homebuyers who qualified got up to $8,000 in the form of a refundable tax credit. They got the cash even if they owed no taxes. But a new report from the IRS's chief watchdog finds tens of millions of dollars in fraud.
The tax credit applies only to a primary residence -- a person has to actually live in the house. So if someone is in prison, it would be pretty tough to qualify for the credit. But that didn't stop an estimated 1,300 inmates from fraudulently collecting the tax credit from behind bars.
"Unfortunately, they have a lot of time on their hands, and so this is how they've elected to use that time," says J. Russell George, the Treasury inspector general for tax administration. George says it is possible for a prisoner to buy a house, and if the prisoner has a spouse on the outside, that property could even qualify for the credit.
Illegitimate Claims
But George says his investigators took that into account and still found $9 million in fraudulent claims for the credit. George says what really got him were the more than 200 people serving life sentences who cashed in.
"It is highly unlikely that their claims are legitimate," George says.
IRS officials aren't disputing George's findings. They say the agency will follow up on these cases and will do everything possible to get the money back.
So, how did this happen?
Frank Keith at the IRS says it's not like the prisoners are listing San Quentin as their return address. But without up-to-date records from prisons, he says, there's no way to tell an inmate from any other taxpayer. "That's why it's so critical that we receive information on the prison population from prison officials," he says.
Keith says the IRS will ask Congress to require prisons to give these records to the IRS. Now it's only voluntary.
'Sophisticated Criminal Enterprise'
But the inspector general's report doesn't stop there. George says his team found more than $17 million in credits for homes purchased before the start of the program -- including some bought 10 years ago. And some 10,000 taxpayers collected credits on homes that had already been claimed by someone else. In one case, George says, 67 people all used the same address.
That might make sense for a summer beach house, he says. "But even in that instance, I'd find it highly unlikely."
A much more likely scenario is plain old fraud.
"That's really an indication of a fairly sophisticated criminal enterprise, and that's one that we deal with through the criminal process," Keith says.
He says the agency has more than 150 open criminal investigations related to the homebuyers credit.
But out of the $18 billion in tax credits that the program has distributed, he says the incidences of improper payment and fraud are relatively limited.
"We've blocked or stopped almost 400,000 questionable claims," Keith says. "All our efforts in total have stopped about a billion dollars from going out improperly."