Melvins: A World Of Doomstruck Distortion
'I'll Finish You Off' by Melvins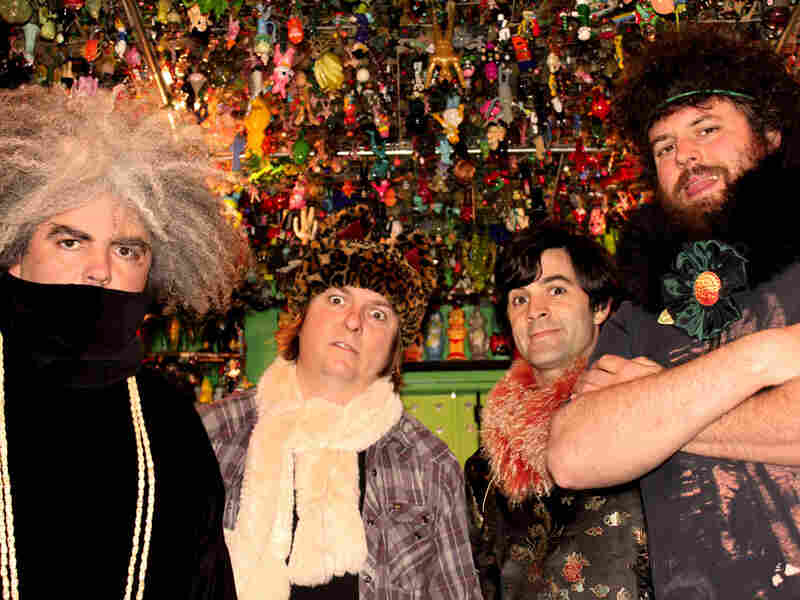 Friday's Pick
Song: "I'll Finish You Off"
Artist: Melvins
CD: The Bride Screamed Murder
Genre: Metal
On their 20th album together, Melvins' members still know how to throw their weight around. To this day, the band explores the pummeling low-end sounds that made its early work so gargantuan; from the cerebral sounds of Tool to the sonic abuse of Pig Destroyer, Melvins' intense vibrations are still felt throughout the world of extreme music.
"I'll Finish You Off" is loud, proud and backed with a psychedelic wall of guitar distortion, as the group continues a few tricks it's been executing on its past few albums: recording with two drummers and spreading chorus effects across the vocals. Of course, the voluminous guitar chugs only lend more massiveness to the track, but an organ pops up as the instrumentation's most surprising addition.
Demonic chords pump over a slowly marching snare drum to create a doomstruck atmosphere that all the distortion in the world couldn't duplicate. This band knows loud, but it knows when to pull back, too, and that's equally important. More than a quarter of a century into the band's career together, it's inspiring to hear Melvins continue to deafen new generations of listeners.