CNN Was Right; Octavia Nasr Had To Go
Steve Krakauer is the senior editor of Mediaite.com, the media news, opinion, and rankings site launched by former MSNBC anchor and General Manager Dan Abrams in July 2009. He was previously an editor at TVNewser.com.
CNN's Senior Editor of Mideast Affairs Octavia Nasr announced she was leaving the network this week after a controversial tweet in which she praised "Hezbollah giant" Sayyed Mohammad Hussein Fadlallah. She left, but really she was fired -- with her boss writing that "her credibility ... has been compromised going forward." It's a complicated issue that Nasr stepped into, but CNN's next step was uncomplicated: Nasr had to go.
For another opinion read why Stephen M. Walt of Foreign Policy thinks firing Octavia Nasr was a mistake.
What began as a tweet noting her "respect" for Fadlallah, who died last week, led to a lengthy blog post explaining her position. With just 140 characters, she said her tweet was "simplistic" and that she didn't support Fadlallah's "life work." But the subsequent blog post only opened the door to more scrutiny.
Clearly, Nasr's opinion of Fadlallah is multifaceted -- like many aspects of the Middle East conflict as a whole. She believes Fadlallah took a "contrarian and pioneering stand among Shia clerics on woman's rights" but also that he "hated with a vengeance the United States government and Israel." He "warned Muslim men that abuse of women was against Islam" but "regularly praised the terror attacks that killed Israeli citizens." Her view is complicated but uncompromising -- she believed that despite the negatives, Fadlallah was worthy of respect. It was a view that could not stand at CNN, especially in her senior role as a supposedly unbiased reporter on the murky waters she waded into.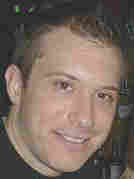 Those who have defended Fadlallah argue CNN has overreacted; that just one tweet closed the book on a 20-year career. They've impressed the point that true objectivity in journalism is a fallacy. Maybe they're right. But in the end, it wasn't that Nasr had an opinion that sealed her fate -- it was what the opinion was. Nasr's public respect for someone who many viewed as extreme and, if not dangerous and hateful himself, supportive of the dangerous, hateful side of a volatile conflict, was more than CNN would let slide.
This doesn't mean Nasr is a bad journalist, or that she shares the views of Fadlallah. But as news organizations are increasingly faced with battling the perception of bias in news reporting, Nasr is the latest example of someone who spoke her mind and paid the price. We saw it with Helen Thomas recently, and we'll see it again in the future. CNN was right to separate itself and its valuable credibility from an irreparable situation.