Artists Featured in 'The Girl of the Golden West'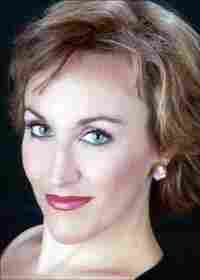 COMPLETE CAST
Emily Pulley (Minnie); Roger Honeywell (Dick Johnson); Earle Patriarco (Jack Rance); Jake Gardner (Ashby); Bruce Reed (Nick); Aaron St. Clair Nicholson (Sonora); Craig Phillips (Jake); Jonathan Carle (Sid); Eric Margiore (Bello); Chad Johnson (Harry); Bryon Grohman (Joe); Michael Todd Simpson (Happy); Jeremy Galyon (Larkens); Michael Rice (Billy Jackrabbit); Meredith Arwady (Wowkle); Liam Moran (Jose Castro)
Emily Pulley
Soprano (Minnie)
Emily Pulley has been a frequent performer at the Metropolitan Opera. The New York Times has described her as a performer with, "unfailing warmth, radiance, and spirit," and lauded her singing as "faultless and exquisite." Pully's roles at the Metropolitan have included Margerite in Gounod's Faust, Blanche in Poulenc's Dialogues of the Carmelites and Nedda in Leoncavallo's I Pagliacci. She made her debut at London's Royal Opera House, Covent Garden, as Mimi in Puccini's La Boheme.
Pulley has also performed at the New York City Opera, the Dallas Opera, the Los Angeles Opera and Central City Opera, in roles including Tatyana in Tchaikiovsky's Eugene Onegin, the Countess in Mozart's The Marriage of Figaro and Rosalinda in Johann Strauss's Die Fledermaus.
She is also known for her commitment to modern opera, having appeared as Sarah in Jake Heggie's The End of the Affair in Kansas City, Lavinnia in Martin David Levy's Mourning Becomes Electra at the New York City Opera and Lysia in the world premiere of Mark Adamo's Lysistrata, a production heard on NPR's World of Opera.
Roger Honeywell
Tenor (Dick Johnson)
Shortly before making his Glimmerglass Opera debut in The Girl of the Golden West, Roger Honeywell won acclaim at the Vancouver Opera as Alfredo in Verdi's La Traviata. He has since returned to Glimmerglass as Laca in a Jonathan Miller production of Janacek's Jenufa.
Early in his career, Honeywell completed two years with the Lyric Opera of Chicago's innovative Young Artists program, and later appeared on Lyric Opera's main stage in Verdi's Otello, Mozart's Idomeneo and Britten's Billy Budd.
Honeywell has performed at the Canadian Opera Company as Macduff in Verdi's Macbeth and as Narraboth in Michigan Opera Theatre's production of Richard Strauss's Salome, and he made his Baltimore Symphony debut in two evenings of opera arias.
Also at home on the dramatic stage, Honeywell spent five seasons with both the Stratford Festival of Canada and the the Shaw Festival in Niagara on the Lake. He is a graduate of the Ryerson Theatre School and has received numerous awards, including a Dora Mavor Moore Award for his performance as Arnaud de Tilh in Leslie Arden's The House of Martin Guerre, as well as a Maureen Forrester Award from the Stratford Festival and the Jack McCallister Award.