Untangling Madoff's 'Winners' And Losers
Untangling Madoff's 'Winners' And Losers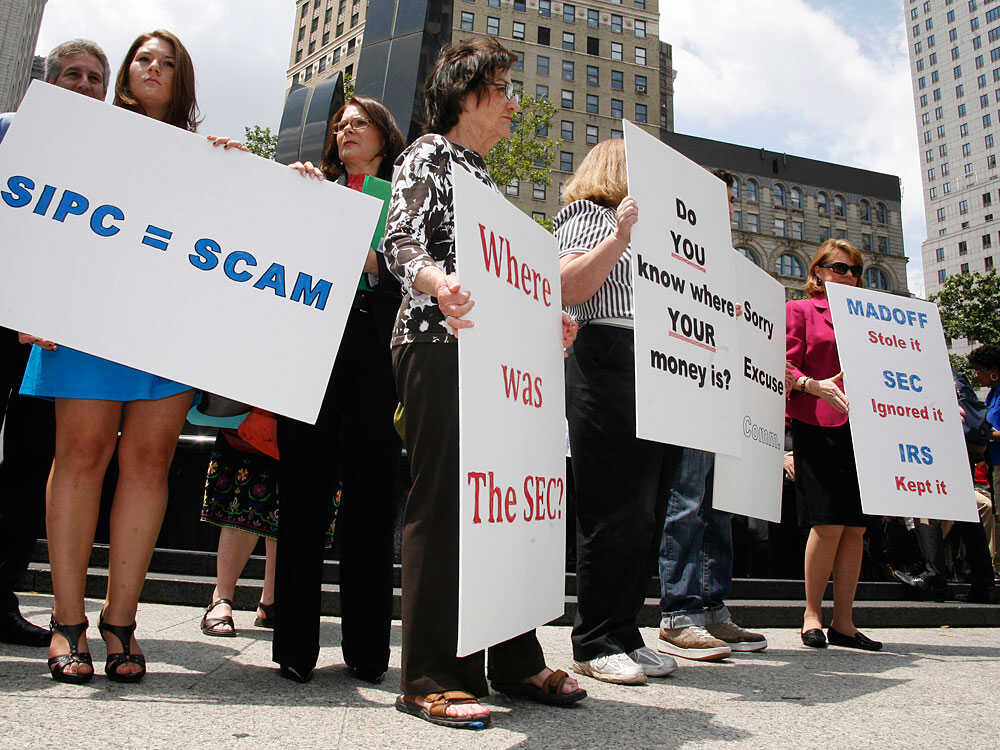 Irving Picard is facing an uphill battle as the court-appointed trustee for the liquidation of Bernard Madoff''s assets, including his now defunct securities firm. That's because Picard's task is to recover or claw back money from those who came out of the Madoff Ponzi scheme with winnings, and to dole out compensation to the many losers.
Picard, who is also a partner with the law firm of Baker Hostetler, tells host Robert Siegel that investors had $18 billion to $20 billion deposited with Madoff's securities firm when the doors closed on Dec. 11, 2008. A few months later -- in March 2009 -- Madoff pleaded guilty to operating the biggest Ponzi scheme in history.
"My aim is to collect as much as possible," Picard says. "I'm hopeful that we can return upwards of 50 cents or even more on the dollar to people." He says there are lawsuits pending to recover up to $17 billion.
The bankruptcy code provides a mechanism to get back some of those funds to redistribute to the people who lost money. That applies to individual, corporate and nonprofit investors. But Picard says his team evaluates investors before bringing lawsuits to recover funds.
More About Madoff Lawsuits
"We're talking here about fictitious profits and somebody being paid with other people's money," Picard says. "That's very different from someone who invests and then has their account grow. Here, this is a case where the securities were not purchased for the investors, and therefore all they have is the money that they deposited."
That means that if someone invested $50,000 with Madoff 15 years ago and didn't take out any money, then they would be entitled to compensation for the same amount today. "That's the methodology that we are using and that the bankruptcy court has upheld, and it currently is on appeal," Picard says.
Those who emerged with profits, however, aren't banging down the door to return any of it. "We've sent out hundreds of letters and we've gotten very few, if any, responses," Picard says. He adds that his team, which includes forensic consultants, investigators and attorneys in the U.S. and overseas, recognizes that many people are not going to be in a position to pay anything back.
Picard says he still finds it hard to believe that institutional investors and so-called feeder funds didn't see the red flags raised by Madoff's claims. He says lawsuits that he has already filed are largely against those who "should have known."
The case is far-reaching, extending to more than a dozen countries. To date, Picard says the team has been able to freeze about $200 million in assets in the Cayman Islands, the British Virgin Islands, Gibraltar and other countries outside of the U.S.
"This is going to involve lots of litigation, and I wouldn't speculate on how long this is going to take," Picard says.