Hardcover Nonfiction Bestsellers For July 29
Compiled from weekly surveys of close to 500 independent bookstores nationwide in collaboration with the American Booksellers Association. This list reflects sales ending July 25. Book descriptions are based in part on publishers' information.
---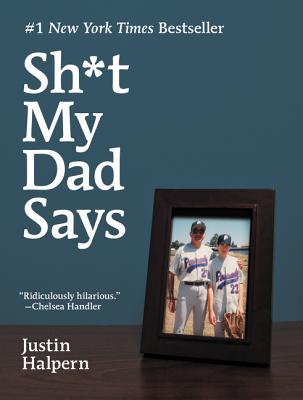 1. Sh*t My Dad Says
By Justin Halpern
After being dumped by his longtime girlfriend, 28-year-old Justin Halpern found himself living at home with his 73-year-old dad, Sam Halpern. The younger Halpern describes his father as being just "like Socrates, but angrier and with worse hair." His Twitter feed of his dad's musings gained a massive following, and his greatest hits are recorded in this book.
Hardcover, 176pp, $15.99, It Books, Pub Date: May. 1, 2010
---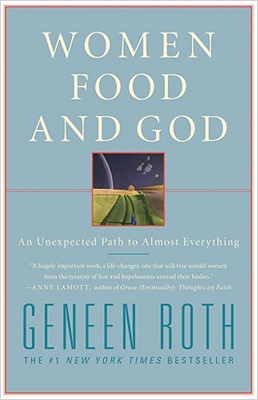 2. Women Food and God
An Unexpected Path to Almost Everything
By Geneen Roth
Since adolescence, Geneen Roth has gained and lost more than 1,000 pounds. She has been dangerously overweight and dangerously underweight. She has been plagued by feelings of shame and self-hatred, and she has felt euphoric after losing a quick few pounds on a fad diet. Then one day, on the verge of suicide, she did something radical: She dropped the struggle, ended the war, stopped trying to fix, deprive and shame herself. She began trusting her body and questioning her beliefs -- and it worked. She begins her book with her most basic concept: The way you eat is inseparable from your core beliefs about being alive.
Hardcover, 224pp, $24.00, Scribner, Pub Date: Mar. 1, 2010
---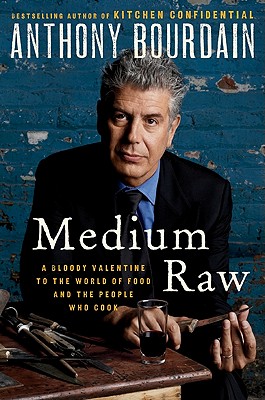 3. Medium Raw
A Bloody Valentine to the World of Food and the People Who Cook
By Anthony Bourdain
Ten years ago, Anthony Bourdain was standing next to a deep fryer 14 to 16 hours a day, and that was the world he thought he'd be in for the rest of his life. Then, his book Kitchen Confidential came out, and his life changed almost overnight. In short order he found himself traveling the world as host of his own television program, No Reservations. The past 10 years of eating, drinking and traveling have provided plenty of fodder for his new book, Medium Raw. In it, he details a very different food world from the one he saw from the deep fryer.
Hardcover, 304pp, $26.99, Ecco, Pub Date: Jun. 8, 2010
---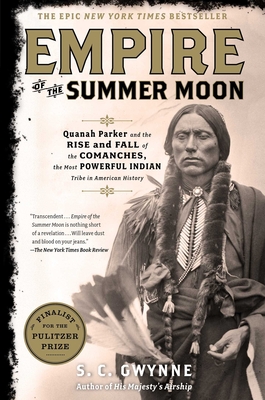 4. Empire of the Summer Moon
Quanah Parker and the Rise and Fall of the Comanches, the Most Powerful Indian Tribe in American Hist
By S. C. Gwynne
In 1836, a 9-year-old pioneer girl named Cynthia Ann Parker was kidnapped during a Comanche raid in North Texas. She was strapped onto the back of a horse and taken north, back into the Plains where the powerful American Indian tribe lived. Parker became a ward of the chief and later, a full member of the Comanches. She eventually married a highly respected Comanche chief and gave birth to three children, including Quanah -- who would grow up to become the last and greatest Comanche leader. The story of Cynthia Ann and her son, Chief Quanah Parker, is told in S.C. Gwynne's book, Empire of the Summer Moon.
Hardcover, 384pp, $27.50, Scribner, Pub Date: May. 3, 2010
---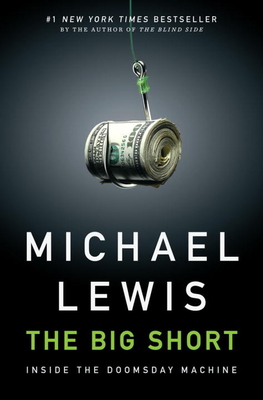 5. The Big Short
Inside the Doomsday Machine
By Michael Lewis
The financial meltdown wasn't a surprise to everyone, according to Michael Lewis. His new book, The Big Short, tells the story of the lucky few who bet against the market, and ended up with big fortunes to show for it.
Hardcover, 266pp, $27.95, W. W. Norton & Company, Pub Date: Mar. 1, 2010
---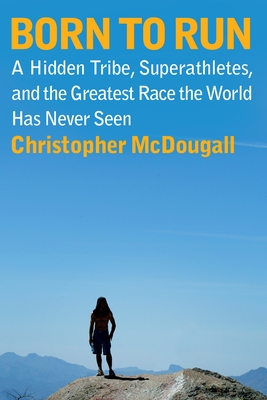 6. Born to Run
A Hidden Tribe, Superathletes, and the Greatest Race the World Has Never Seen
By Christopher Mcdougall
Christopher McDougall travels to the unforgiving terrain of Mexico's Copper Canyons, in a quest to understand the area's indigenous population of ultra-runners, the Tarahumara Indians. Surviving on a diet of ground corn, mouse meat and homemade alcohol, are men and woman who nevertheless have the endurance to run cliff-side races topping 100 miles and sometimes lasting two days.
Hardcover, 304pp, $24.95, Knopf, Pub Date: May. 5, 2009
---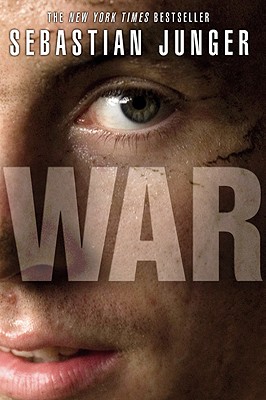 7. WAR
By Sebastian Junger
Five times in 2007 and 2008, writer Sebastian Junger traveled to a remote Army outpost in the Korengal Valley in Afghanistan. He accompanied soldiers from the Army's 173rd Airborne Brigade as they fought to keep the Taliban from controlling a small, treacherous plot of land. In his book, he traces their experiences, and explores the allure that drew them to combat in the first place.
Hardcover, 304pp, $26.99, Twelve, Pub Date: May. 11, 2010
---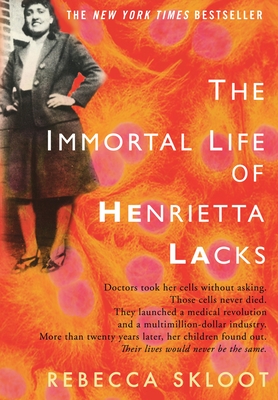 8. The Immortal Life of Henrietta Lacks
By Rebecca Skloot
Henrietta Lacks is known to scientists simply as "HeLa." She was a poor Southern tobacco farmer who worked the same land as her slave ancestors, yet her cells -- taken without her knowledge -- became one of the most important tools in medicine. The first "immortal" human cells grown in culture, they are still alive today, though she has been dead for more than 60 years. If you could pile all HeLa cells ever grown onto a scale, they would weigh more than 50 million metric tons -- as much as a hundred Empire State Buildings. HeLa cells were vital for developing the polio vaccine; uncovered secrets of cancer, viruses and the atom bomb's effects; helped lead to important advances like in vitro fertilization, cloning and gene mapping; and have been bought and sold by the billions. Author Rebecca Skloot explores the life of Henrietta, the woman behind the science.
Hardcover, 384pp, $26.00, Crown, Pub Date: Feb. 2, 2010
---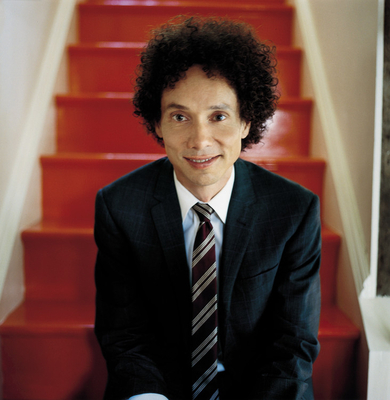 9. Outliers
The Story of Success
By Malcolm Gladwell
Why do Asian kids outperform American kids in math? How did Bill Gates become a billionaire computer entrepreneur? Was there something simply different about Mozart? New Yorker staff writer Malcolm Gladwell looks at "outliers" -- those who have "been given opportunities, and who have had the strength and presence of mind to seize them."
Hardcover, 320pp, $27.99, Little, Brown and Company, Pub Date: Nov. 18, 2008
---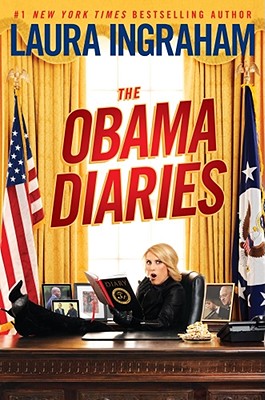 10. The Obama Diaries
By Laura Ingraham
On her way home from a pedicure in May 2010, political commentator Laura Ingraham discovered a manila envelope on the hood of her car. When she picked it up, a deep baritone voice called out from a nearby stairwell: "Just read it. You'll know what to do." The shadowy figure then disappeared into the darkness without another word. The envelope contained copies of what appeared to be diary entries written by President Obama, his family and high-ranking administration officials. Informative and hugely entertaining, The Obama Diaries will inspire both laughter and critical thinking about the future of the nation and the man currently at the helm.
Hardcover, 400pp, $25.00, Threshold Editions, Pub Date: Jul. 13, 2010
---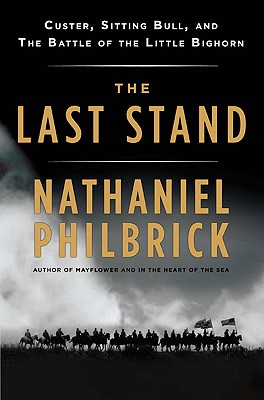 11. The Last Stand
By Nathaniel Philbrick
Little Bighorn and Custer are names synonymous in the American imagination with bravery and spectacular defeat. Nathaniel Philbrick sketches the two larger-than-life antagonists: Sitting Bull, whose charisma and political savvy earned him the position of leader of the Plains Indians, and George Armstrong Custer, one of the Union's greatest cavalry officers and a man with a reputation for fearless and often reckless courage.
Hardcover, 496pp, $30.00, Viking Adult, Pub Date: May. 4, 2010
---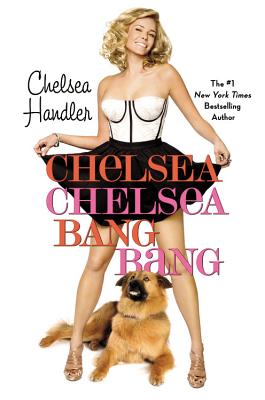 12. Chelsea Chelsea Bang Bang
By Chelsea Handler
The essays in Chelsea Chelsea Bang Bang, a new collection by comedienne and talk show host Chelsea Handler, take aim at childhood, adulthood and daughterhood. And, as was the case in My Horizontal Life and Are You There Vodka? It's Me, Chelsea, her love life is fair game, too.
Hardcover, 256pp, $25.99, Grand Central Publishing, Pub Date: Mar. 9, 2010
---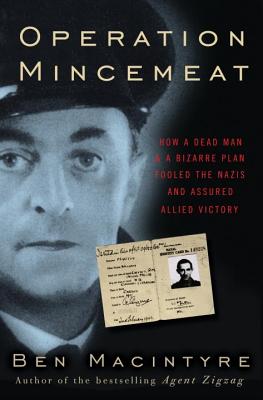 13. Operation Mincemeat
How a Dead Man and a Bizarre Plan Fooled the Nazis and Assured an Allied Victory
By Ben Macintyre
Ben Macintyre tells the story of a little-known British spy plan hatched in 1943 to divert Nazi attention and leave Hitler's forces vulnerable. In a windowless basement, 'Operation Mincemeat' was born -- an effort to deceive the Germans into thinking that Allied forces were planning to attack southern Europe by way of Greece or Sardinia, rather than Sicily, as the Nazis had assumed and the Allies ultimately chose. Macintyre's tale is peppered with spies, double agents, rogues and one very important corpse.
Hardcover, 416pp, $25.99, Harmony, Pub Date: May. 4, 2010
---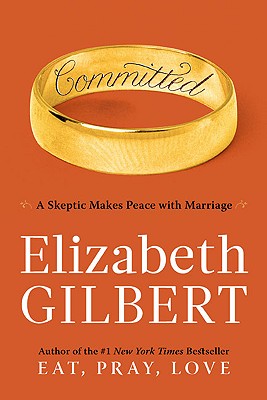 14. Committed
By Elizabeth Gilbert
Having both survived painful divorces, Elizabeth Gilbert and Felipe -- the man she fell in love with at the end of her best-selling memoir, Eat, Pray, Love -- promised to love but never marry. However, the couple finds that Felipe, a Brazilian national, will not be able to live in the U.S. unless the two formalize their union. Gilbert relents on her marriage ban, but is prompted to explore the meaning of marriage, in the U.S. and abroad, and its various manifestations through history, in order to come to peace with the institution.
Hardcover, 304pp, $26.95, Viking Adult, Pub Date: Jan. 1, 2010
---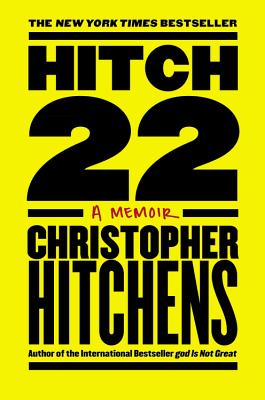 15. Hitch-22
A Memoir
By Christopher Hitchens
British-born political writer and essayist Christopher Hitchens has done his darndest to get under the skin of others in his past books: God Is Not Great: How Religion Poisons Everything and The Missionary Position, which takes aim at Mother Teresa. But in his latest book -- a memoir -- he turns the literary lens on himself.
Hardcover, 448pp, $26.99, Twelve, Pub Date: Jun. 1, 2010
---