Paperback Nonfiction Bestsellers For July 29
Compiled from weekly surveys of close to 500 independent bookstores nationwide in collaboration with the American Booksellers Association. This list reflects sales ending July 25. Book descriptions are based in part on publishers' information.
---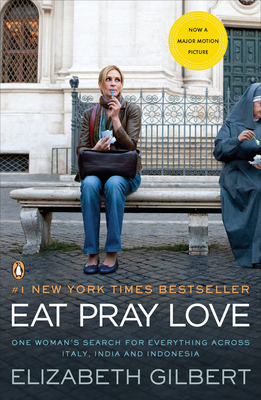 1. Eat, Pray, Love
One Woman's Search for Everything Across Italy, India and Indonesia
By Elizabeth Gilbert
Eat, Pray, Love is a memoir by Elizabeth Gilbert, a writer who drags herself out of the depths of depression following a bitter divorce. She rejuvenates her spirit by escaping from the routines of her life, traveling for four months in Italy, India and Indonesia, and surrendering to food, God and romance.
Paperback, 352pp, $16.00, Penguin (Non-Classics), Pub Date: Jun. 29, 2010
---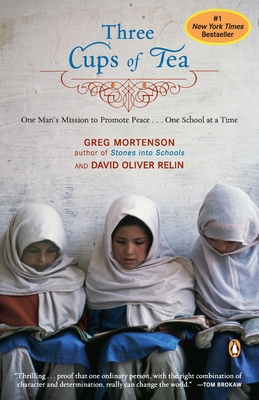 2. Three Cups of Tea
By Greg Mortenson; David Oliver Relin
In Three Cups of Tea, American Greg Mortenson recounts his first encounter with rural Pakistan and the events that inspired him to found more than 50 schools in Pakistan and Afghanistan. He chronicles his work educating girls in the Taliban's backyard.
Paperback, 368pp, $16.00, Penguin (Non-Classics), Pub Date: Feb. 1, 2007
---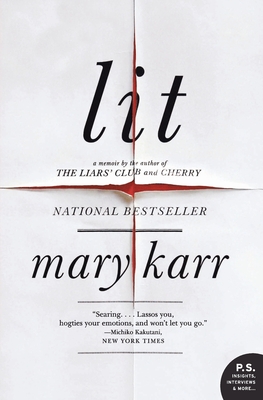 3. Lit
A Memoir
By Mary Karr
Mary Karr's third memoir, Lit, describes her early years as a writer, wife and mother, marked by drug use, drinking and the dissolution of her marriage. Eventually, she sobered up and found herself on an unexpected path to Catholicism. She writes unflinchingly about marriage, class, guilt and the struggle to make peace with her past.
Paperback, 432pp, $14.99, Harper Perennial, Pub Date: Jul. 1, 2010
---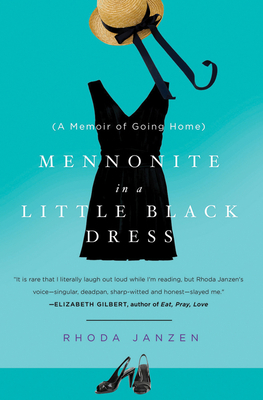 4. Mennonite in a Little Black Dress
A Memoir of Going Home
By Rhoda Janzen
Not long after Rhoda Janzen turns 40, her world is turned upside down. Her husband of 15 years leaves her for a man he met on Gay.com. Needing a place to rest and pick up the pieces of her life, she packs her bags, crosses the country and returns to her quirky Mennonite family's home, where she is welcomed back with open arms -- and some offbeat advice. Her mother suggests she mend her broken heart by dating her first cousin. A good catch, she says, because he owns a tractor.
Paperback, 272pp, $14.00, Holt Paperbacks, Pub Date: Apr. 13, 2010
---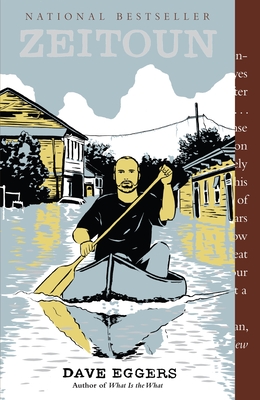 5. Zeitoun
By Dave Eggers
Just after Hurricane Katrina, Syrian immigrant Abdulrahman Zeitoun sets out on the flooded streets of New Orleans, to check on his business properties and help victims. But, when members of the National Guard mistake him as a looter, he is picked up and detained for weeks. His wife, Kathy, and children aren't notified of his location, and he endures taunts from his captors, calling him a member of al-Qaida and the Taliban, before he is released and charges are dropped. Author Dave Eggers calls Zeitoun's story "a perfect intersection between the war on terror and the worst disaster in American history."
Paperback, 368pp, $15.95, Vintage, Pub Date: Jun. 15, 2010
---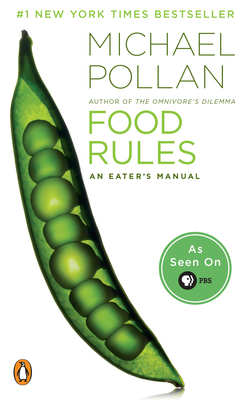 6. Food Rules
By Michael Pollan
Food Rules is a practical eating guide from the author of In Defense of Food and The Omnivore's Dilemma. Michael Pollan's rules are drawn from various ethnic and cultural traditions, and are intended for everyday supermarket shoppers looking to be more mindful about the foods they consume.
Paperback, 112pp, $11.00, Penguin (Non-Classics), Pub Date: Dec. 29, 2009
---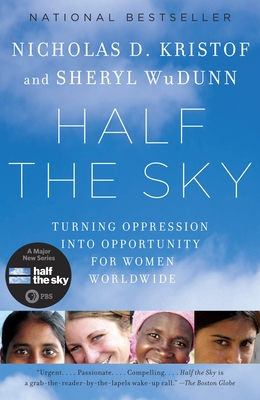 7. Half the Sky
Turning Oppression into Opportunity for Women Worldwide
By Sheryl Wudunn; Nicholas D. Kristof
Nicholas D. Kristof and Sheryl WuDunn, the first married couple to win a Pulitzer Prize in journalism, team up again, this time to look at instances of oppression of women and girls in the developing world. The empowerment of women, they conclude, is not only just, but also essential for increasing productivity and fighting poverty.
Paperback, 320pp, $15.95, Vintage, Pub Date: Jun. 1, 2010
---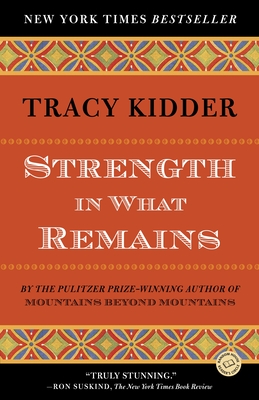 8. Strength in What Remains
By Tracy Kidder
Deogratias "Deo" Niyizonkiza, a refugee from the war-torn African country of Burundi, left his homeland in 1993 with little more than the clothes on his back. When he arrived in New York City, he didn't know a soul there, nor did he speak English. But a series of charitable deeds by complete strangers helped Niyizonkiza transform himself from a homeless immigrant to an Ivy League student -- and eventually set up a health clinic to help those he left behind.
Paperback, 304pp, $16.00, Random House Trade Paperbacks, Pub Date: May. 4, 2010
---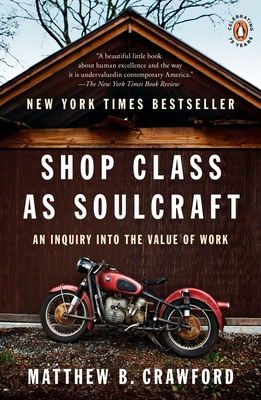 9. Shop Class as Soulcraft
By Matthew B. Crawford
Matthew B. Crawford is billed as a "philosopher and mechanic." In Shop Class as Soulcraft, he looks at the challenges and pleasures of working with one's hands, and makes the case that our society has placed too great a value on white-collar work and not enough value on the trades.
Paperback, 256pp, $15.00, Penguin (Non-Classics), Pub Date: Apr. 27, 2010
---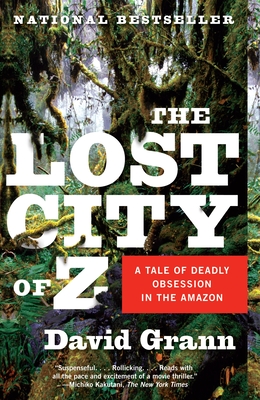 10. The Lost City of Z
A Tale of Deadly Obsession in the Amazon
By David Grann
The Lost City of Z is David Grann's vivid retelling of the remarkable life of Amazon explorer Percy Fawcett. A tall, handsome Brit possessing nearly superhuman stamina, Fawcett embodied all the manly traits admired by his era. In the early 20th century, he had successfully, if harrowingly, explored regions of the Amazon on behalf of the Royal Geographical Society. In his final expedition, he set out to prove definitively that the "green hell" of the Amazon basin could nurture a large-scale civilization. Embarking with only his 21-year-old son and his son's best friend, Fawcett hiked into the jungle. They were never heard from again.
Paperback, 448pp, $15.95, Vintage, Pub Date: Jan. 26, 2010
---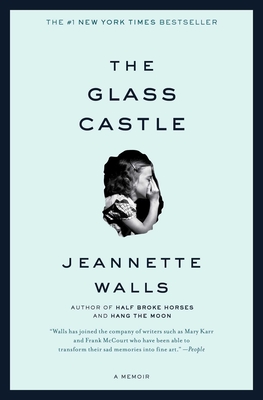 11. The Glass Castle
A Memoir
By Jeannette Walls
The Glass Castle is a memoir recalling Jeannette Walls' transient youth and her bohemian parents. Together her family traipsed across the Southwest, settling temporarily in desert towns and mountain campsites. But when the money ran out and the romance of the wandering life faded, the family settled into a sedentary life in West Virginia, which was soon darkened by alcoholism and dysfunction. Walls eventually left this life, but she looks back on it with honesty and compassion.
Paperback, 304pp, $15.00, Scribner, Pub Date: Jan. 9, 2006
---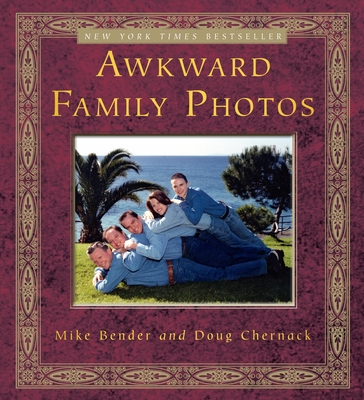 12. Awkward Family Photos
By Mike Bender; Doug Chernack
Uncomfortable moments with relatives, teen angst, sibling rivalry and family vacations from hell -- they're all featured prominently in this volume, spun from the website AwkwardFamilyPhotos.com.
Paperback, 192pp, $15.00, Three Rivers Press, Pub Date: May. 4, 2010
---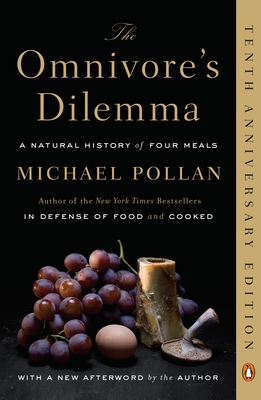 13. The Omnivore's Dilemma
By Michael Pollan
In The Omnivore's Dilemma, journalist Michael Pollan argues that many Americans suffer from a national eating disorder based on supersized, corn-fed diets. He traces four meals from their origins in the earth through their journey to the plate. After following industrial, organic and local food supply chains he documents the process of hunting and gathering a meal for himself.
Paperback, 464pp, $16.00, Penguin (Non-Classics), Pub Date: Sep. 1, 2007
---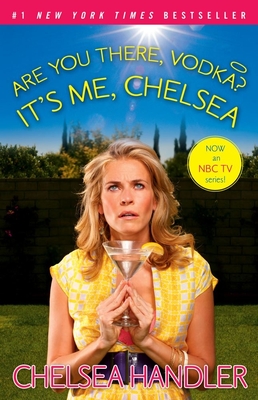 14. Are You There, Vodka? It's Me, Chelsea
By Chelsea Handler
Comedian and late-night talk show host Chelsea Handler takes a cringe-worthy walk down memory lane, mining her past for the most outrageous and humiliating stories. Fellow author Jennifer Weiner sums up the work this way: "Chelsea Handler writes like Judy Blume, if Judy Blume were into vodka, Ecstasy, and sleeping with midgets and 19-year-olds."
Paperback, 272pp, $16.00, Gallery, Pub Date: Feb. 1, 2010
---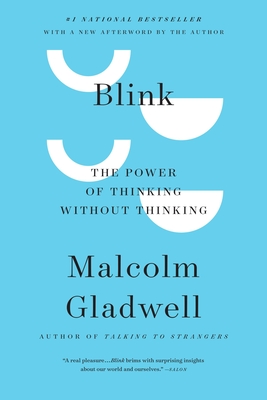 15. Blink
The Power of Thinking Without Thinking
By Malcolm Gladwell
In Blink Malcolm Gladwell explores everyday choices that seem to be made in an instant -- in the blink of an eye -- that actually aren't as simple as they seem. He asks: Why are some people brilliant decision makers, while others are consistently inept?
Paperback, 320pp, $15.99, Back Bay Books, Pub Date: Apr. 3, 2007
---