After A Son's Injury, A New Life Begins
Tom Davis grew up in Pensacola, Fla., enjoying everything the seaside town has to offer. But in the summer of 2000, when he was 21, a surfing accident left him paralyzed from the neck down. Tom recently took a moment with his parents, Connie and Robert, to talk about his injury -- and their life together.
Describing that day at the beach, Tom recalls, "I caught a wave and was gliding down the face, and went up to do a trick. I timed it wrong, and went headfirst into about a foot and a half of water.
"I had a loud ringing in my ears, and I couldn't move, and I couldn't breathe. And I realized that my neck was broken. I thought, 'This can't be it, I can't just die.' My body just went limp. I was dead, they think, for about 15 minutes before I was resuscitated."
Such severe neck trauma isn't common, but it has happened to other surfers, Tom has learned. He found a fellow surfer on the West Coast, Jesse Billauer, who suffered a similar injury.
"We prayed and prayed for a miracle, and the miracle of him walking and moving again never happened," Connie says, "but we do realize he should have been brain damaged, and he's not -- any more than he was before."
Both of them laughing, Tom says, "That's debatable, right?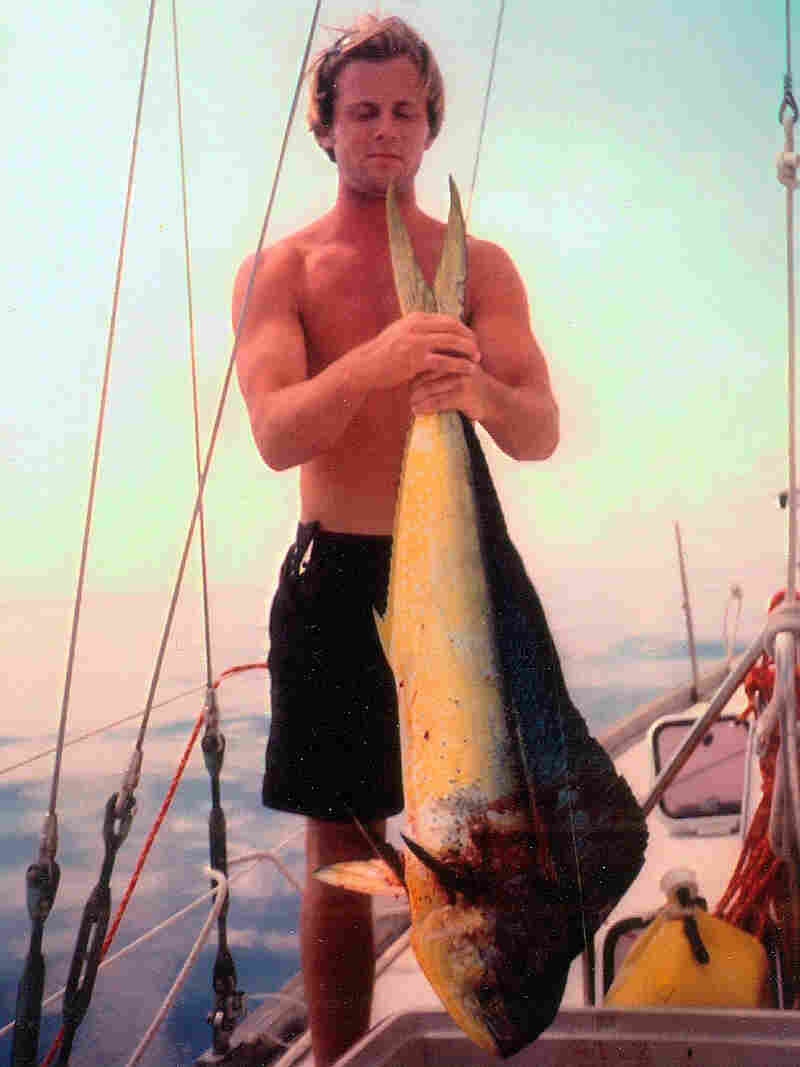 "You know, I went from being so active and a Type A personality, and I was always go, go, go. And then all of a sudden, it's just, you know, my life came to a screeching halt. Now I'm completely reliant on others.
"Every night you guys stretch my muscles and move my joints around, and then in order to have a bowel movement, stick a suppository in my rectum. And that was pretty tough at first. But now, Mom, as you always say ..."
"Routine maintenance!" Connie says.
"... Yup, routine maintenance."
To breathe, Tom uses a diaphragm pacing system, a device that was experimental when he got it in May 2004. It's the same system that was used by the actor and activist Christopher Reeve. A tracheal tube keeps his lungs clean. But his parents look after his mental well-being, he says.
"I think I can credit my lack of depression to you guys. I don't think we would have laughed this hard if it weren't for my injury," Tom says. "But the only regret I think that I have in life is not getting closer to you because I was always out with my friends.
"And Dad, I don't think you realize how highly I think of you. I mean, I look at you, and you make me want to be a better man."
"Well, I'd like to think that I'm not doing anything different than any other father would do," Robert says.
"Mom, you don't make me want to be a better woman," Tom says with a laugh. "But I love you, and I don't know what I'd do without you. I remember thinking when I first got hurt, that I didn't -- I didn't want to live like this. But I think with parents like you and the support that I have, I still have a life."
Produced for Morning Edition by Jasmyn Belcher. The senior producer for StoryCorps is Michael Garofalo. Recorded in partnership with WUWF.