'Smash This Camera': Galella On His Iconic Shots
'Smash This Camera': Galella On His Iconic Shots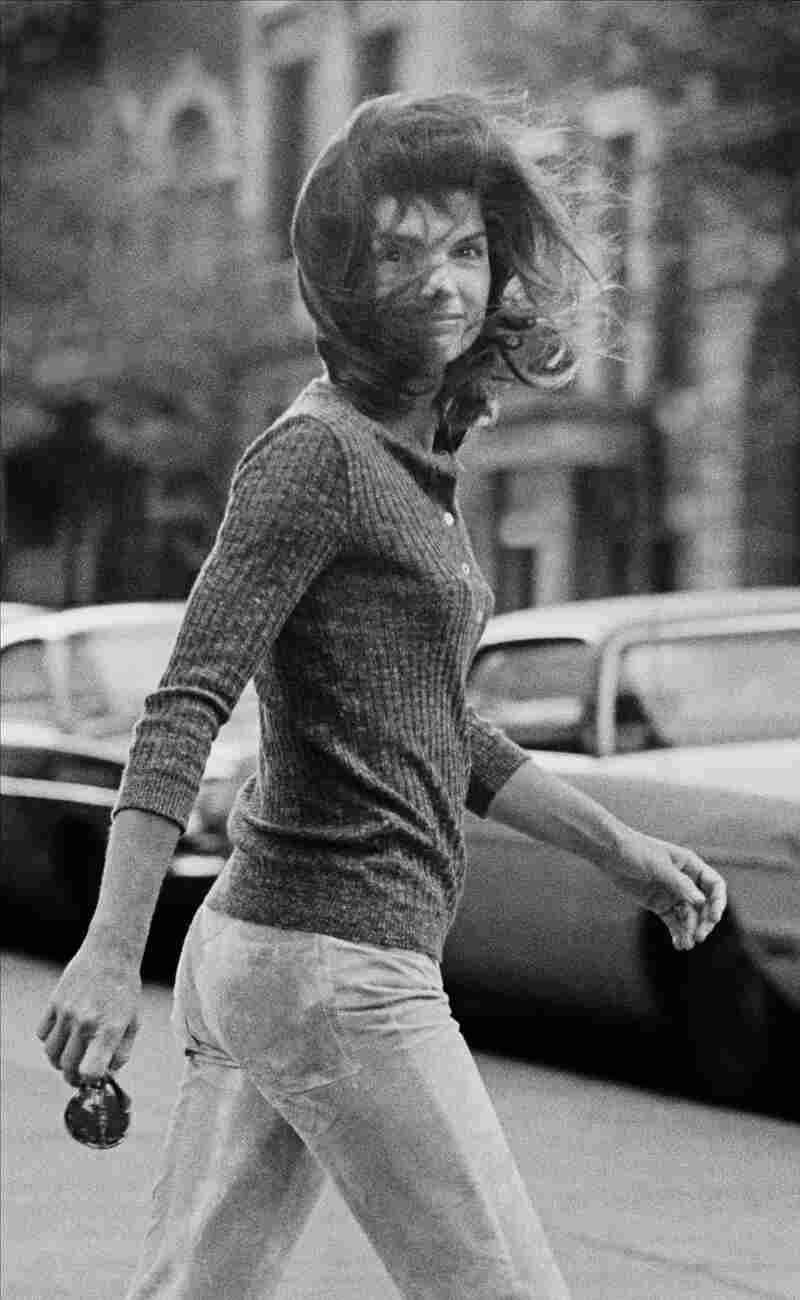 Jacqueline Kennedy Onassis sued him. Marlon Brando broke his jaw.
To the celebrities he hunted down, paparazzo Ron Galella was the enemy. But that didn't stop him from creating some of the most memorable photographs of the modern era.
The documentary Smash His Camera chronicles Galella's career as "the Godfather of the U.S. paparazzi culture."
Galella got his start as a photographer in the U.S. Air Force, where he worked for four years before moving to California to study photojournalism at the Arts Center College of Design under the G.I. Bill.
After that, Galella started freelancing in New York.
"It was great," he tells NPR's Neal Conan, "because I had built a lab in my father's basement [in the Bronx]."
He began by photographing celebrities at premieres, parties and on the street.
"I was interested in celebrities because we all are," Galella says. "We all want to be glamorous and rich and famous, in a way."
But, to Galella, real life was always more interesting than scripted galas.
"After the movie, I followed them to their parties or their home, and got more pictures," he says, adding that his goal as a paparazzo was to "extend the photo opportunities, and get more exclusive pictures, more realistic."
Galella believes his right to photograph celebrities falls under the First Amendment, but not everyone agrees.
Jacqueline Kennedy Onassis once took Galella to court for harassment over images he took of her bicycling with her son, John Jr., in 1969. "She testified in court that she didn't want pictures of her children published," Galella says.
The judge eventually ruled in her favor, but Galella says he feels the trial was unfair and sticks to his belief in his rights to take pictures of public figures in public areas.
"I do not ask permission because [by] asking permission, you lose the opportunity to get the spontaneous, off-guard picture, which I'm after. That's what I do," he says, adding that if a star says no pictures, he stops and honors his or her wishes.
In the end, despite the lawsuit, Galella says he appreciates everything Onassis did for him.
When he published his first book, Jacqueline, after the trial, he says he gave her a copy and thanked her.
"She made me a celebrity, really," he says. "I wouldn't be here if it wasn't for her."