How To Help Flood Victims In Pakistan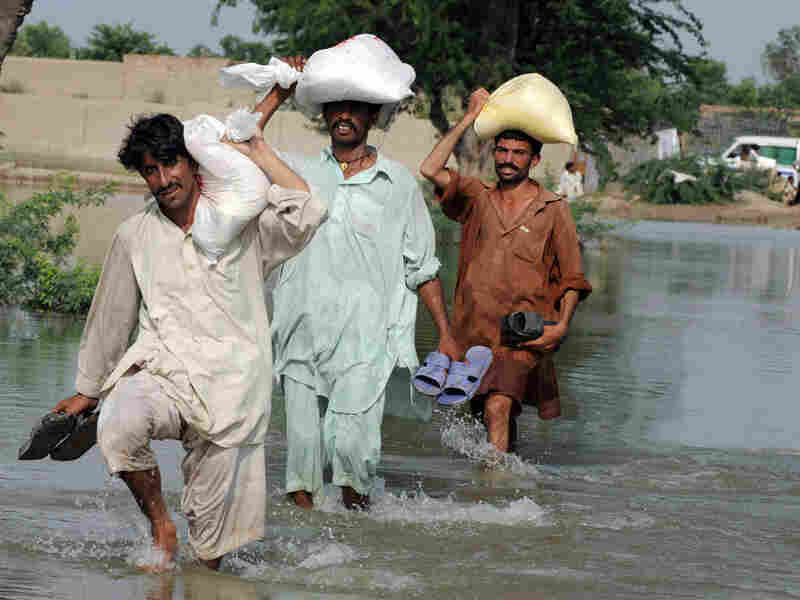 Banaras Khan/AFP/Getty Images
Relentless rain and rising waters have flooded entire villages in Pakistan. Many in the region still have no food, drinking water, shelter or supplies.
The United Nations, the World Bank and the U.S. have called for billions of dollars in aid, but private funds have been slow in coming.
Guests:
Daniel Borochoff, president and founder, American Institute of Philanthropy
Peter Biro, senior communications officer, International Rescue Committee
To see the U.S. State Department's list of organizations accepting funds for relief work in Pakistan, click here.