Half-Off Cupcakes And More: The Lure Of Web Deals
Half-Off Cupcakes And More: The Lure Of Web Deals
Everybody likes to save money. So when an e-mail came out offering a $50 gift card to the Gap for just $25, half a million people clicked "buy."
But that message didn't come from the Gap. It came from a company called Groupon. It's one of several companies offering consumers some amazing deals -- and changing the way businesses market themselves along the way.
The Gap deal was Groupon's first big national promotion -- and the response overwhelmed the company's servers.
"We thought it would do well," says Rob Solomon, Groupon's president. "We had no idea it would do as well as it did. And now we're getting calls from every national retailer out there about how they can get in on the fun with Groupon."
Up until now, Groupon has built its business with a local focus. It partners with small businesses in the dozens of cities it serves, then offers special deals to the people on its massive e-mail lists.
Solomon says the customers buy directly from Groupon.
"Traditionally, the cupcake bakery, or the Pilates studio, or the Brazilian steakhouse wasn't able to sell on the Internet," he says. "Maybe they promoted themselves on the Internet a little, but nothing really moved the needle until this thing came along."
And move the needle it has -- sometimes a little too far.
Philip Greenspun is the chief helicopter instructor at East Coast Aero Club, a flight school in the Boston area. "They called us at roughly the same time we were thinking maybe something like that would be a good idea," he says.
They put together a deal: $69 for an introductory flight lesson, 70 percent off the regular price.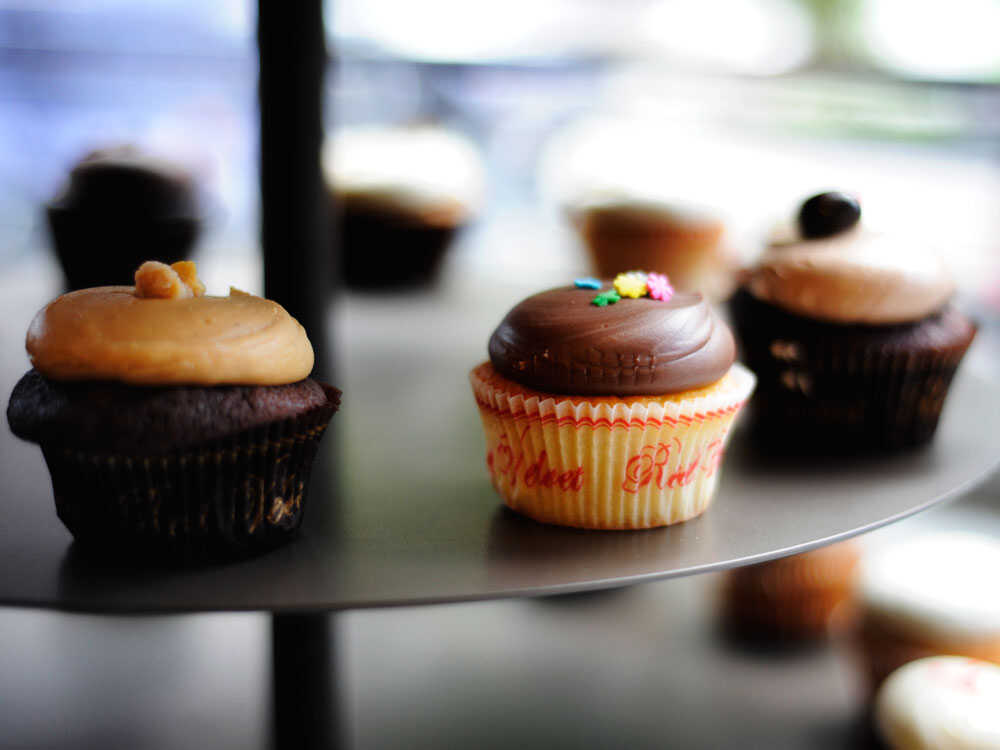 "We priced it so that we wouldn't lose money -- that was the hope," Greenspun says. "If we got everybody to kind of volunteer to come in and teach, that we would basically recover the cost of running the helicopter for these short intro flights."
Greenspun thought the flight school would sell maybe 200 of these lessons. He says the folks at Groupon told him to expect more like 500 -- after all, the service's e-mails go out to hundreds of thousands of people.  But what happened took everyone by surprise.
"At 6 a.m., the phones started ringing," Greenspun says, "and I guess by 11 a.m., we begged them to cut it off. And that was when about 2,600 had been sold."
So, the instructors have been a little busy -- "overwhelmed" might be another word for it.
Some businesses with similar results have complained that a deluge of cut-rate Groupon users drove away their paying customers. But Greenspun says that overall, he's thrilled. One little e-mail generated more business than he could possibly imagine. The flight school is already plotting its next promotion.
Groupon may be the leader in discount group buying, a corner of the online marketing world that's growing fast, but it does have competitors. LivingSocial is one. A recent e-mail sent to its customers in Washington, D.C., offered $50 worth of fancy cupcakes for $25.
Holly Perkins was among the 2,000 people who responded. During a visit to the cupcake store, she said, "It's a good deal. It's easy; it's convenient."
And for the pastry chefs at the Red Velvet Cupcakery, it's been a wild ride. "They were literally sleeping in their car outside for a nap and coming back in to start it all over again," said Tracy Wilson, the store's general manager. "They were literally working around the clock."
Wilson says that in the first weekend after the deal went out, they made more than 10,000 cupcakes.
Tim O'Shaughnessy, the CEO of LivingSocial, says the business model is based on two fundamentals: People can't resist a bargain; and small businesses are always looking for more customers.
"It is probably a more powerful marketing method than just about anything out there," he says. "And if you work with us, the next day you will start seeing new customers."
Make that -- possibly -- a whole flock of new customers. For their role, marketers like LivingSocial and Groupon get a hefty cut of each transaction. Both firms have aggressive expansion plans that will take them to dozens of new cities by the end of the year.