Hardcover Nonfiction Bestsellers For Sept. 2
Compiled from weekly surveys of close to 500 independent bookstores nationwide in collaboration with the American Booksellers Association. This list reflects sales ending Aug. 29. Book descriptions are based in part on publishers' information.
---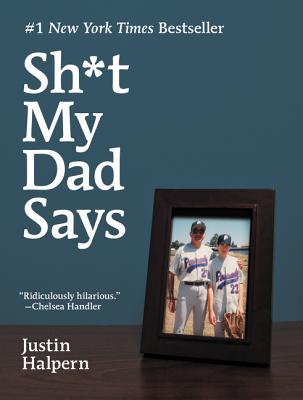 1. Sh*t My Dad Says
By Justin Halpern
After being dumped by his longtime girlfriend, 28-year-old Justin Halpern found himself living at home with his 73-year-old dad, Sam Halpern. The younger Halpern describes his father as being just "like Socrates, but angrier and with worse hair." His Twitter feed of his dad's musings gained a massive following, and his greatest hits are recorded in this book.
Hardcover, 176pp, $15.99, It Books, Pub Date: May. 1, 2010
---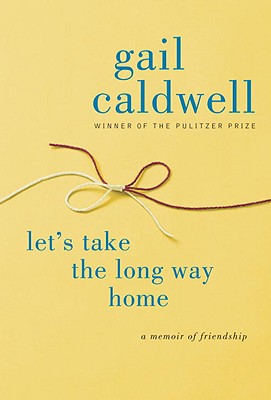 2. Let's Take the Long Way Home
A Memoir of Friendship
By Gail Caldwell
They met over their dogs. Both writers, Gail Caldwell and Caroline Knapp, author of Drinking: A Love Story, became best friends, talking about everything from their shared history of a struggle with alcohol to their relationships with men and colleagues to their love of books. Then, several years into this remarkable connection, Knapp gets diagnosed with terminal lung cancer. Caldwell mines the deepest levels of devotion and grief in this moving memoir about treasuring and losing a best friend.
Hardcover, 208pp, $23.00, Random House, Pub Date: Aug. 10, 2010
---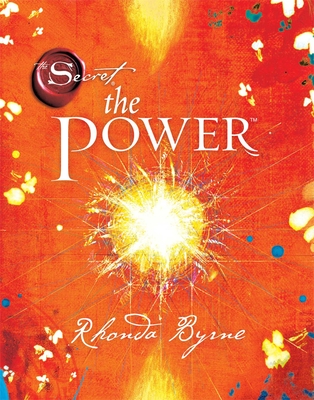 3. The Power
By Rhonda Byrne
Rhonda Byrne's follow-up to The Secret claims to be a handbook about gaining the "greatest power in the Universe" -- the power to have anything you want. While her first bestseller was all about the law of attraction -- the strategy of using positive thinking to achieve one's goals -- this second self-help book teaches readers how to use the power of love to improve their lives.
Hardcover, 272pp, $23.95, Atria, Pub Date: Aug. 17, 2010
---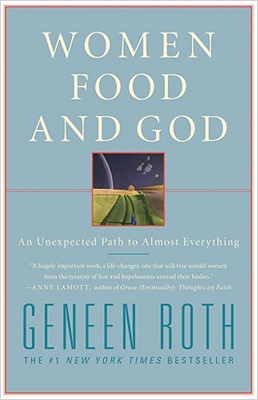 4. Women Food and God
An Unexpected Path to Almost Everything
By Geneen Roth
Since adolescence, Geneen Roth has gained and lost more than 1,000 pounds. She has been dangerously overweight and dangerously underweight. She has been plagued by feelings of shame and self-hatred, and she has felt euphoric after losing a quick few pounds on a fad diet. Then one day, on the verge of suicide, she did something radical: She dropped the struggle, ended the war, stopped trying to fix, deprive and shame herself. She began trusting her body and questioning her beliefs -- and it worked. She begins her book with her most basic concept: The way you eat is inseparable from your core beliefs about being alive.
Hardcover, 224pp, $24.00, Scribner, Pub Date: Mar. 1, 2010
---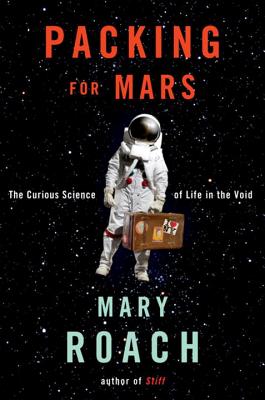 5. Packing for Mars
The Curious Science of Life in the Void
By Mary Roach
In some ways, space exploration is an exploration of what it means to be human. How much can a person give up? How much weirdness can they take? What happens to you when you can't walk for a year? Have sex? Smell flowers? What happens if you vomit in your helmet during a spacewalk? Is it possible for the human body to survive a bailout at 17,000 miles per hour? To answer these questions, space agencies set up all manner of quizzical and startlingly bizarre space simulations. From the space shuttle training toilet to a crash test of NASA's new space capsule (cadaver filling in for astronaut), author Mary Roach discovers that it's possible to preview space without ever leaving Earth.
Hardcover, 334pp, $25.95, W. W. Norton & Company, Pub Date: Aug. 1, 2010
---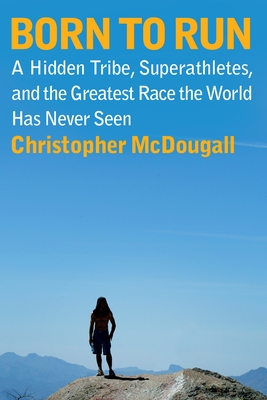 6. Born to Run
A Hidden Tribe, Superathletes, and the Greatest Race the World Has Never Seen
By Christopher Mcdougall
Christopher McDougall travels to the unforgiving terrain of Mexico's Copper Canyons, in a quest to understand the area's indigenous population of ultra-runners, the Tarahumara Indians. Surviving on a diet of ground corn, mouse meat and homemade alcohol, are men and woman who nevertheless have the endurance to run cliff-side races topping 100 miles and sometimes lasting two days.
Hardcover, 304pp, $24.95, Knopf, Pub Date: May. 5, 2009
---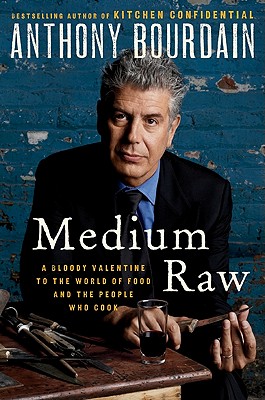 7. Medium Raw
A Bloody Valentine to the World of Food and the People Who Cook
By Anthony Bourdain
Anthony Bourdain -- of Kitchen Confidential and TV's No Reservations -- takes no prisoners as he dissects his journey to celebrity chef-dom, pausing along the way for a series of confessions, rants, investigations, and interrogations of some of the most controversial figures in food.
Hardcover, 304pp, $26.99, Ecco, Pub Date: Jun. 8, 2010
---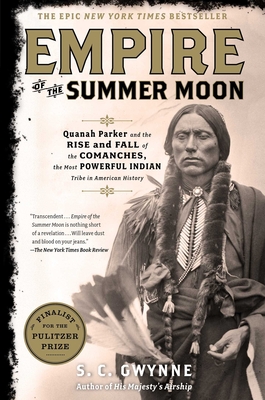 8. Empire of the Summer Moon
Quanah Parker and the Rise and Fall of the Comanches, the Most Powerful Indian Tribe in American Hist
By S. C. Gwynne
In 1836, a 9-year-old pioneer girl named Cynthia Ann Parker was kidnapped during a Comanche raid in North Texas. She was strapped onto the back of a horse and taken north, back into the Plains where the powerful American Indian tribe lived. Parker became a ward of the chief and later, a full member of the Comanches. She eventually married a highly respected Comanche chief and gave birth to three children, including Quanah -- who would grow up to become the last and greatest Comanche leader. The story of Cynthia Ann and her son, Chief Quanah Parker, is told in S.C. Gwynne's book, Empire of the Summer Moon.
Hardcover, 384pp, $27.50, Scribner, Pub Date: May. 3, 2010
---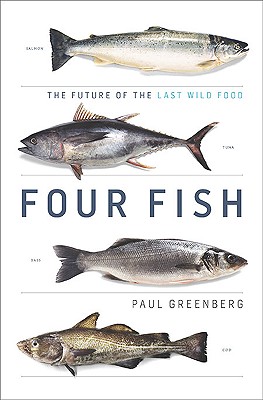 9. Four Fish
By Paul Greenberg
Three decades ago, nearly everything we ate from the sea was wild, but rampant overfishing combined with an unprecedented biotech revolution has brought us to a point where wild and farmed fish occupy equal parts of a complex and confusing marketplace. In Four Fish, writer and lifelong fisherman Paul Greenberg takes us on a culinary journey, exploring the history of the fish that dominate our menus and examining where each stands at this critical moment in time.
Hardcover, 304pp, $25.95, Penguin Press HC, The, Pub Date: Jul. 15, 2010
---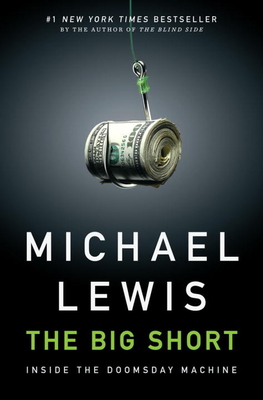 10. The Big Short
Inside the Doomsday Machine
By Michael Lewis
The financial meltdown wasn't a surprise to everyone, according to Michael Lewis. His new book, The Big Short, tells the story of the lucky few who bet against the market, and ended up with big fortunes to show for it.
---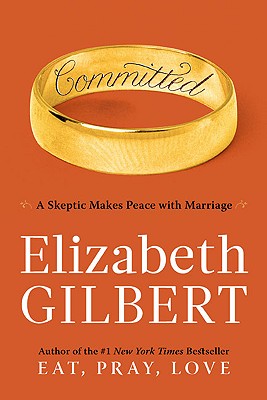 11. Committed
By Elizabeth Gilbert
Having both survived painful divorces, Elizabeth Gilbert and Felipe -- the man she fell in love with at the end of her best-selling memoir, Eat, Pray, Love -- promised to love but never marry. However, the couple finds that Felipe, a Brazilian national, will not be able to live in the U.S. unless the two formalize their union. Gilbert relents on her marriage ban, but is prompted to explore the meaning of marriage, in the U.S. and abroad, and its various manifestations through history, in order to come to peace with the institution.
Hardcover, 304pp, $26.95, Viking Adult, Pub Date: Jan. 1, 2010
---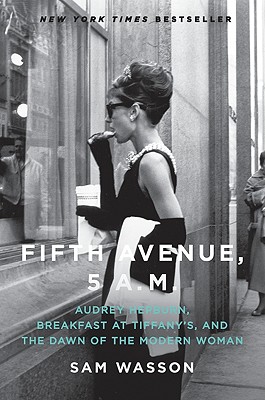 12. Fifth Avenue, 5 A.M.
Audrey Hepburn, Breakfast at Tiffany's, and the Dawn of the Modern Woman
By Sam Wasson
Sam Wasson delivers the first complete account of the making of Breakfast at Tiffany's. With a colorful cast of characters including Truman Capote, Edith Head, Givenchy, "Moon River" composer Henry Mancini and, of course, Audrey Hepburn herself, Wasson shows us how a not-so-virginal girl by the name of Holly Golightly raised eyebrows across the country, and changed fashion, film and sex for good.
Hardcover, 256pp, $19.99, Harper, Pub Date: Jul. 1, 2010
---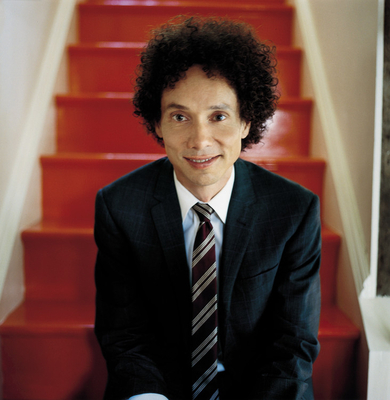 13. Outliers
The Story of Success
By Malcolm Gladwell
Why do Asian kids outperform American kids in math? How did Bill Gates become a billionaire computer entrepreneur? Was there something simply different about Mozart? New Yorker staff writer Malcolm Gladwell looks at "outliers" -- those who have "been given opportunities, and who have had the strength and presence of mind to seize them."
Hardcover, 320pp, $27.99, Little, Brown and Company, Pub Date: Nov. 18, 2008
---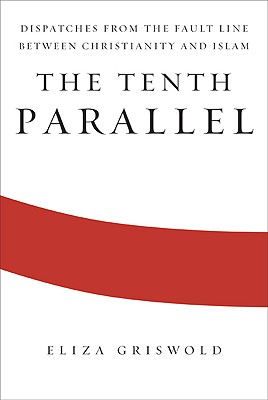 14. The Tenth Parallel
Dispatches from the Fault Line Between Christianity and Islam
By Eliza Griswold
The 10th parallel -- the line of latitude 700 miles north of the equator -- is a geographical and ideological front line where Christianity and Islam collide. Their encounter is shaping the future of each faith as well as that of whole societies. Eliza Griswold's The Tenth Parallel shows how religious conflicts in this region are also conflicts about land, water, oil and other natural resources -- and how one's sense of God can be shaped by one's place on Earth.
Hardcover, 336pp, $27.00, Farrar, Straus and Giroux, Pub Date: Aug. 17, 2010
---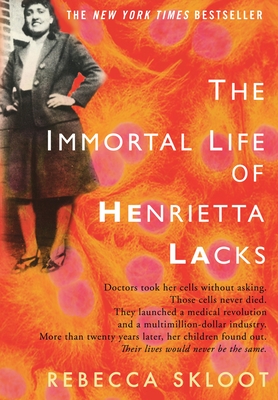 15. The Immortal Life of Henrietta Lacks
By Rebecca Skloot
Author Rebecca Skloot explores the life of Henrietta Lacks, known to scientists simply as "HeLa." She was a poor Southern tobacco farmer who worked the same land as her slave ancestors, yet her cells -- taken without her knowledge -- became one of the most important tools in medicine. HeLa cells were vital for developing the polio vaccine; uncovered secrets of cancer, viruses and the atom bomb's effects; helped lead to important advances like in vitro fertilization, cloning and gene mapping; and have been bought and sold by the billions -- though Lacks has been dead for more than 60 years.
Hardcover, 384pp, $26.00, Crown, Pub Date: Feb. 2, 2010
---