Professor Walters Taught Us All A Love For Country
Professor Walters Taught Us All A Love For Country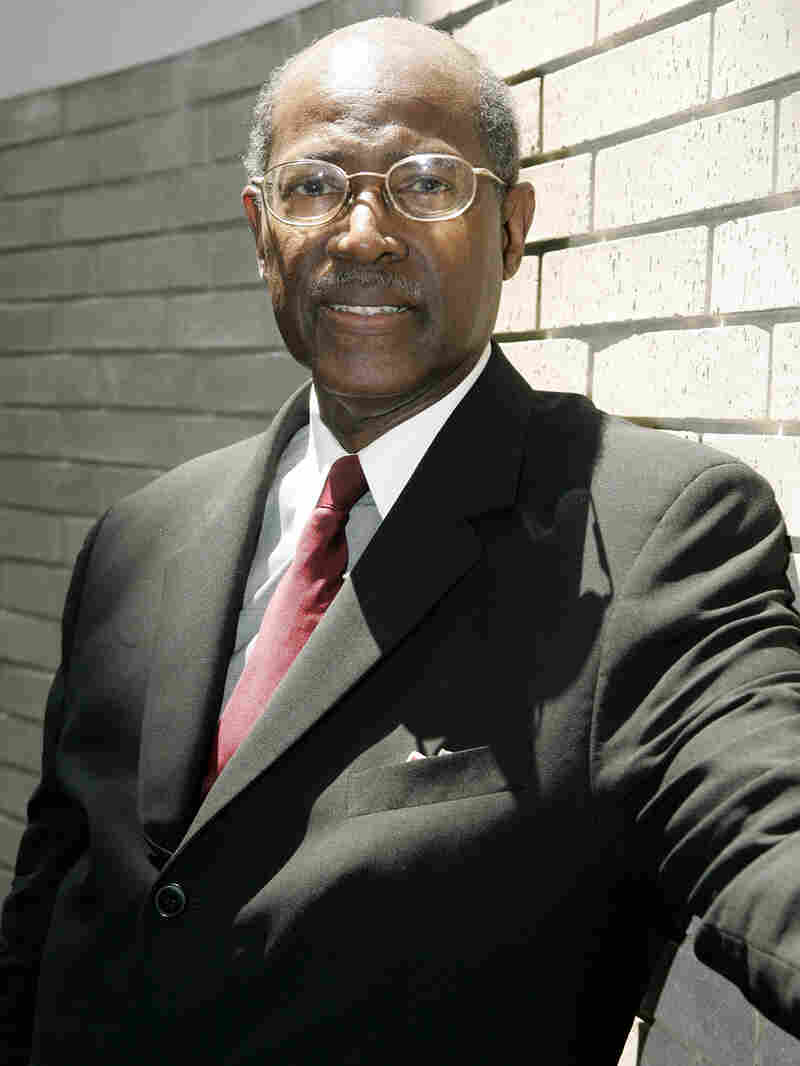 She probably won't thank me for mentioning it all this time later, but I think I finally understand what Michelle Obama was talking about during the presidential campaign when she said that for the first time in her adult life, she was really proud of her country.
What she was talking about, I think, was finally being able to experience that feeling you get when you fall in love. When you allow yourself, like in those trust exercises you do in Outward Bound or whatever, to really fall hard, without reservation or holding anything back, sure in the belief that your trust and love will be returned.
Of course, the Republicans fell all over themselves to dump on Michelle Obama for that remark -- it was an election year after all -- but, as I said, I think I finally understand what she meant.
Minorities, and black people especially, I would say, have had a hard time falling head over heels with this country. And that's because they were not always sure the nation would love them back. That it would reach for them when they fell. That, in essence, they would not be punked for putting their hearts out there without reservation. Anybody with a passing knowledge of history or who isn't blinded by the racist expectation that black people should be grateful for anything and everything, including slavery, ought to be able to grasp that concept.
But as anyone who has been in love knows, you can't allow yourself to be forever defined by poor experiences from the past. Otherwise, you will never open yourself up to the other possibilities, of the exhilaration, of the richness, of the sense of belonging that comes when you allow yourself to fall into a deep and abiding love.
I was thinking about all that because I was thinking about Ronald Walters, a pre-eminent professor of political science and African-American studies, who died Sept. 10 of cancer. He was 72.
At the time of his death, he was a professor at the University of Maryland, where he chaired the African American Leadership Institute. He had also taught at Brandeis and Syracuse universities but perhaps most notably at Howard University.
But more to the point, he was one of those people who, without ever really saying it, were forever reminding people of why they should try to fall in love with a country that did not always love them back. At Howard, he taught people like Rep. Elijah Cummings. In a statement acknowledging Walters' death, Cummings said Walters was so popular that there were waiting lists to get into his classes, even though he was known as a very strict grader. Cummings said that as a mentor, Professor Walters saw things in him that he did not see in himself, would consistently tell him what he needed to hear even if he did not want to hear it, and despite a demanding schedule of teaching and writing, always made time for him when he faced difficult decisions.
My husband, Billy, also took many classes from Professor Walters when he was an undergrad at Howard, and he told me that Walters imbued his classes with a sense of excitement -- not just about the academic work but about the political developments going on around them. At the time, African-Americans were just starting to win prominent political posts around the country -- the first black mayors of Atlanta, Detroit and Los Angeles were elected in 1973, the year Billy graduated, and home rule was coming to Washington, D.C. And Ron Walters made his students understand that knowledge was not just something to hang on a wall but something to use, something to do, something to make real. Professor Walters set the example himself when he advised Congressmen Charles Diggs and William Gray, as well as the Rev. Jesse Jackson during his two presidential bids.
What was important about that work was not that Jackson became president -- because, obviously, he didn't -- but that so many went on to learn how to run campaigns, which they put to use in elections around the country.
What was striking about Professor Walters is that he never lost that puppy love for the process of politics or the possibilities of what politics could accomplish. He was as excited to talk to me when I was a rookie reporter covering Jackson in 1984 as he was when I saw him in 2008 on the verge of watching the first African-American become president.
I did not know how to articulate it at the time, but he was in love, all right. And he waned everyone else to be in love, too.
Rest in peace, Professor Walters, knowing that the torch has been passed.