Can U.S. Golfers Stop Europe's Run At The Ryder?
Can U.S. Golfers Stop Europe's Run At The Ryder?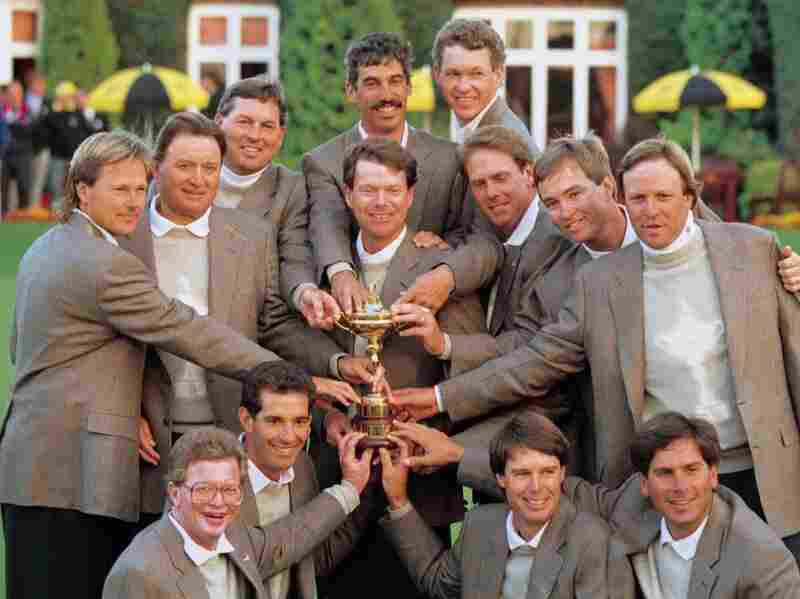 David Cannon/Getty Images
For all the accomplishments Jack Nicklaus achieved in golf, he might have done even more for golf in 1977, when he urged the British PGA to open up the Ryder Cup, so that the United States wouldn't only be playing against the British Isles, but against golfers from all over Europe.
It had, you see, become downright embarrassing how we Yanks were always puttin' a whoopin' on those woebegone Limeys. The Brits agreed -- and a lopsided biannual rout was transferred into a close, exciting competition.
But who could have ever guessed that the time would quickly come when the U.S. would need a victory in the Ryder Cup to restore its fading eminence in a sport it used to dominate?
Europeans won three of the four major 2010 championships, as foreigners have taken 10 of the last 15. Almost half of the weekly PGA tour events were won by foreigners this year -- and, remember, the foreigners have their own tours in Europe, Asia and Australia. These aliens are beating us on our own turf with just some of their players.
U.S. men's golf is starting to look like women's golf, where an American hasn't led the LPGA money rankings since 1993.
No, the situation for Uncle Sam isn't quite as dire as in that other country club sport where Americans have practically disappeared. But, to steal a gag from the late Rodney Dangerfield, it's getting so that I went to a golf tournament and a tennis match broke out.
Gee, is it even possible that the decline of golf is the first tea leaf to read in those fashionable predictions about how the American male is being rendered extraneous?
Certainly, it's a different world from that Ozzie and Harriet vision, where Mom was in her apron, while Dad, the breadwinner, put on his suit five days a week, then changed into plaid pants and spent the weekend playing $5 Nassaus with his buddies before getting bombed at the 19th hole.
But how can sensitive, modern dads disappear for hours on the links when they have to change diapers, carpool to ballet class and spend their downtime learning how to get in touch with their feminine side?
Since 2005, the number of golfers in the U.S. has declined as much as 10 percent, and the number of golf courses in the country has decreased much the same, by about 100 each year.
The Ryder Cup has pretty much mirrored the general downturn in American golf fortunes. We've only won two of the last seven and haven't won one abroad since 1993. The event, which starts Friday, is in Wales this year, so the old red, white and blue may be in over their heads over there, playing to salvage a little of that glory that we used to wallow in.
And guess what? I got through this whole piece on golf without once mentioning ... Tiger Woods. Well, almost.