Fresh Air Remembers 'Bonnie And Clyde' Director
Fresh Air Remembers 'Bonnie And Clyde' Director
This interview was originally broadcast on September 29, 1989.
Arthur Penn, who directed 1967's classic Bonnie and Clyde and was subsequently described as having a "gift for violence" by film critic Pauline Kael, died on Tuesday. He was 88.
Penn's films included The Miracle Worker and Alice's Restaurant -- but his most famous film was Bonnie and Clyde, which both shocked critics and inspired generations of future filmmakers for it's realistic depiction of violence.
In a 1989 interview on Fresh Air, Penn told Terry Gross that the last bullet-filled scene in Bonnie and Clyde was influenced by both media reports and images of the Vietnam War, which were continually broadcast during the production of the film.
"It was a time," he said, "where, it seemed to me that if we were going to depict violence, then we would be obliged to really to depict it accurately; the kind of terrible, frightening volume that one sees when one genuinely is confronted by violence."
Penn explained how he used various camera settings that would both slow down and speed up the film to achieve a measure of realism, but kept the bullets flying in real time.
"I decided to do a visual expansion of time and an auditory continuum of time," he said, "for orientation. I thought if we disoriented the sound as well as we disoriented the film, then we would be clearly engaged in the movie aspect of it. And I didn't want you to be particularly aware of the medium at that point. I was hoping you would be caught totally by the nature of the action on the screen."
In addition to his films, Penn directed several Broadway hits, including An Evening with Mike Nichols and Elaine May and All the Way Home, an adaptation of James Agee's novel A Death in the Family.</em> He also served as an executive producer on several episodes of <em>Law & Order.
Penn is survived by his wife, two children and four grandchildren. His brother, the photographer Irving Penn, died in 2009.
'Bonnie And Clyde' Director Arthur Penn, 1922-2010
'Bonnie And Clyde' Director Arthur Penn, 1922-2010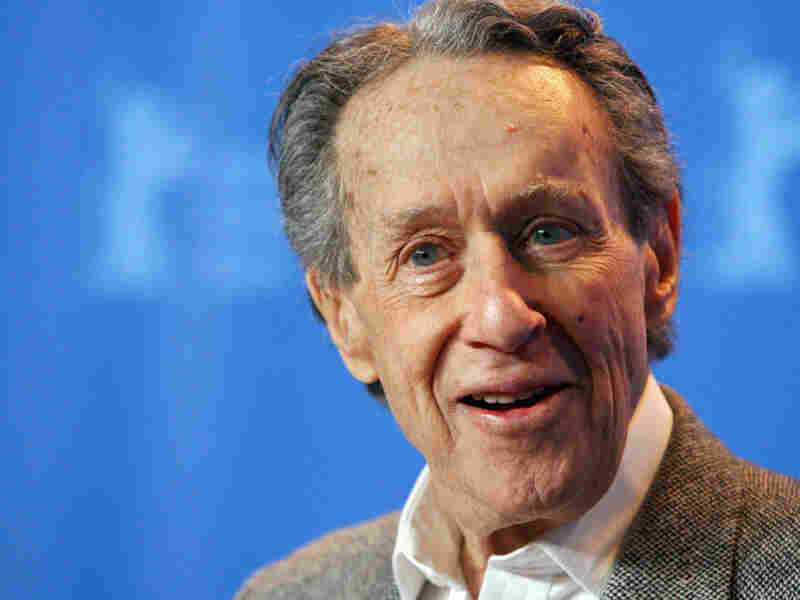 Warner Bros. Pictures/Courtesy American Film Institute
Warner Bros. Pictures/Courtesy American Film Institute
Director Arthur Penn, whose film Bonnie and Clyde shocked critics, inspired filmmakers and changed the course of American film, died Sept. 28, just a day after his 88th birthday.
In the 1950s and '60s, Penn leapfrogged from Broadway to Hollywood to the then-new medium of television. But no matter what medium he was working in, Arthur Penn always seemed to be something of a miracle worker -- so it makes sense that The Miracle Worker was his ticket to fame.
He first directed the story on live television in 1957, returned to it two years later on Broadway, and returned again three years after that on the big screen, turning the tale of a wild young Helen Keller -- blind, deaf and wordlessly battling her teacher Annie Sullivan every step of the way -- into an out-and-out slugfest.
The Miracle Worker won Oscars for leads Patty Duke and Anne Bancroft, and it established Penn as a successful film director, though his career initially moved in fits and starts.
He was dismissed from one project, had another butchered by his producer, and by the time Warren Beatty called him to ask if he'd take over direction of a flick about a pair of bank robbers, he was bitter about the way Hollywood had treated him.
Beatty gambled and offered him final cut -- a rare thing at the time, but in this case a smart bet. The result was a gangster film unlike anything Hollywood had ever seen: an initially funny crime spree that turns mythic, becoming a mix of sex, charisma, and violence.
Many establishment critics loathed Bonnie and Clyde, saying it was morally lacking and in terrible taste. But a few young critics embraced it, and they brought young audiences with them. It was the first picture Pauline Kael reviewed for the New Yorker, and she raved, calling it an "excitingly American movie."
Warner Bros. Pictures/Courtesy American Film Institute
As to the criticism that there was excessive violence in the film, Penn rejected that.
"There's gratuitous, mindless violence and then there is the depiction of how it really is," Penn told Fresh Air host Terry Gross in a 1998 conversation. "I think we depicted that by not doing it in an ordinary reportorial style. God knows we've been imitated thousands and thousands of times now. Every time you see somebody attempting violence, they go into that basic slow motion. Well, in American films at least, we did it first."
Arthur Penn was born in 1922 to a Russian Jewish couple, a watchmaker and a nurse, who divorced when he was 3. He and his brother Irving Penn, who would later become a famed photographer, moved around a lot, and in a sense, that's the way he lived his career as well, using lulls between television projects to direct films like Alice's Restaurant and Little Big Man, and using lulls on film to direct on Broadway, where he staged Wait Until Dark, Two for the Seesaw, Toys in the Attic and the civil rights-era musical Golden Boy.
Though he slowed down at the end, Arthur Penn continued directing well into his 80s, both on TV and on stage, always attracted to stories of social outsiders -- and the chance to give one more little big man a voice.