Brazil's Rousseff Faces Runoff In Presidential Race
Brazil's Rousseff Faces Runoff In Presidential Race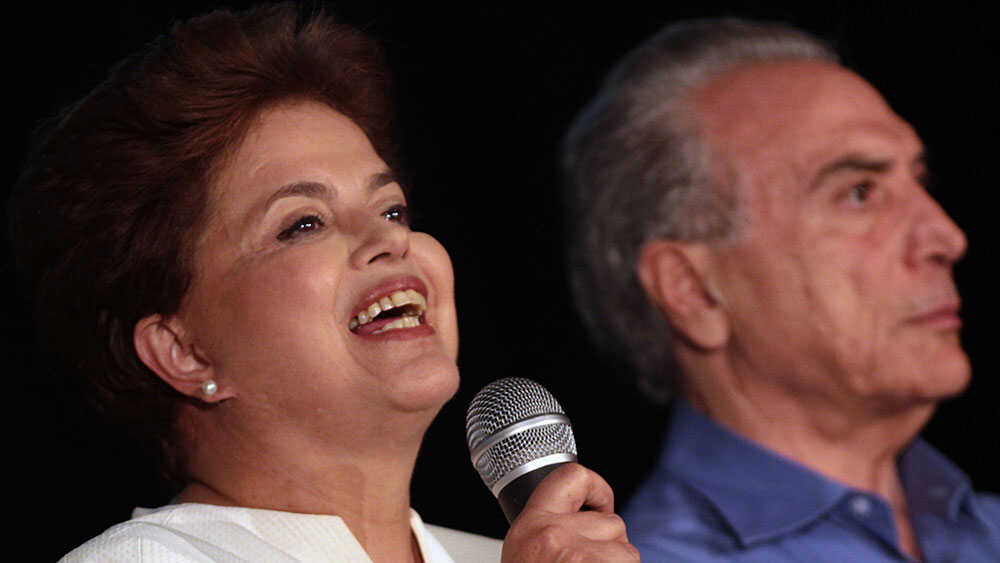 Ruling-party candidate Dilma Rousseff fell short of getting a majority of votes in Sunday's presidential election in Brazil, setting up a runoff on Oct. 31. The former Marxist guerrilla turned economist -- and handpicked candidate of outgoing President Luiz Inacio Lula da Silva -- is expected to win.
More than 135 million people voted in the crucial election to find a successor to Lula, who leaves office with an 80 percent approval rating. His mix of social programs and prudent economic management helped to make Brazil a more prosperous country.
Joao Magdaleno, 49, a restaurant manager in Rio de Janeiro, said there's no way he would not have voted for Rousseff, the tough bureaucrat who was Lula's chief of staff. On his way to vote in the Fatima neighborhood, Magdaleno said, he ran into people sleeping on the street. He said crime needs to be curtailed, but things are still better than they were -- thanks to Lula.
Magdaleno's opinion was echoed by Edir Paulo Jose, 60, who works as a doorman. He said Lula is a humble man from the lowest classes who did things that Brazilians liked, and Rousseff has Jose's vote, too.
By evening, with nearly 100 percent of the votes counted in this continent-sized country, it looked like Rousseff had a solid lead -- 47 percent percent of the vote.
Her main challenger is Jose Serra, a former governor who was trailing at 33 percent. Still, Rousseff did not have the 50 percent needed to win outright. That means there will be an Oct. 31 runoff with Serra, one that analysts and polls say she'll win.
In the neighborhood of Laranjeiras, which is solidly middle class, some residents expressed concerns about Lula's government. They may have denied Rousseff's bid to win in the first round.
Jose Fiuza, a retired engineer, said the country has many needs but that resolutions always get blocked by corruption -- corruption that he said is a part of Lula's Workers' Party. Fiuza added that he didn't know much about Rousseff.
Speaking on national television, Rousseff seemed to acknowledge that problem. She told Brazilians that she'd focus on providing details about her proposals to fight poverty and further development.