For Black Community, No Good Jobs Is Nothing New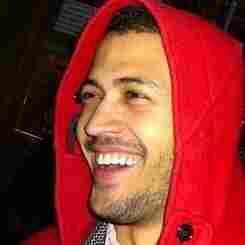 Part of the series Living In The Middle
Cord Jefferson is a staff writer for The Root.
One need look only momentarily at a diamond-encrusted-Jay-Z video, or a black minister preaching "prosperity gospel," to know that the African-American community has appreciated America's capitalist sensibilities for generations, if not always consciously. In a world in which the dollar is king, anyone who can produce capital, regardless of his or her skin color, has a chance of rising to the upper echelons of society. What they find at the top might not always be nice — Sammy Davis Jr. once opined that stardom allowed him to be insulted in places other blacks couldn't dream of being insulted — but even being allowed into those ranks is, to some, a success in itself.
Like their counterparts of all races, of course, most African-Americans won't come across vast riches. But they will have in common with their wealthy brothers and sisters the knowledge that, though racism and intolerance can take away a lot, they can't take away the dignity of earning a living.
Owning a home and being able to put warm meals on the table for your family are points of pride for everyone who can do so. But I have to believe those abilities hold particular resonance with African-Americans, who for centuries were stripped of both job opportunities and the dignity that accompanied them. Even today, there are places that are unsafe for blacks to go. But a man's home is his, and when he is paid for a hard day's work, it's with money that's universally accepted — even if he isn't.
As the middle class desiccates, it's this loss of the very human sense of pride in stable employment and a few nice possessions that is, I think, the most insidious defeat for the black community. Two generations ago, African-Americans wanted good jobs, but bigotry stood in their way. Nowadays, African-Americans would still like good jobs, but owing to the sinking economy, they are again foiled. The reasons are different, but the ultimate feelings — shame, failure, a sense that you've been shut out — remain the same.