You've Won The Nobel Prize — Wait, Don't Hang Up!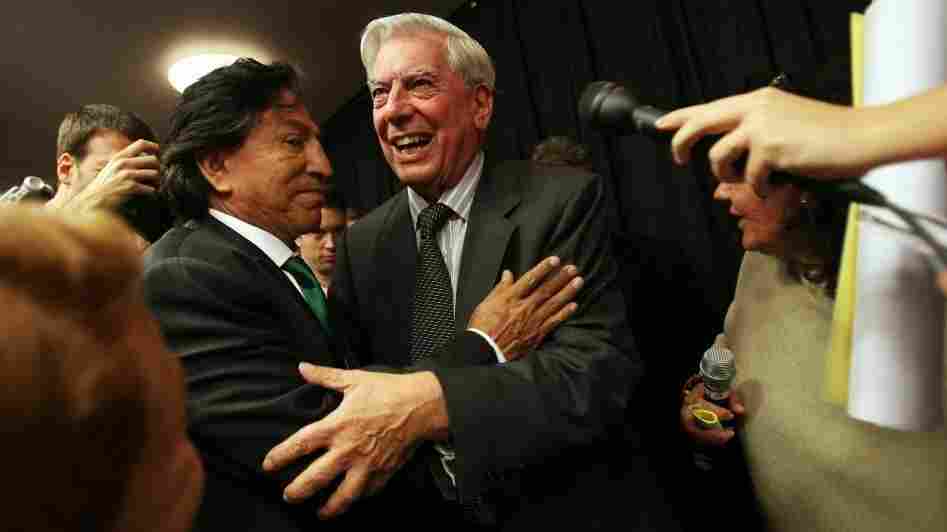 This year's Nobel Prize winners were announced this last week. Each year, one of the first calls those winners get comes from Adam Smith.
Mario Vargas Llosa
2010 winner of the Nobel Prize in Literature
Adam Smith is the editor of the Nobel website, NobelPrize.org. He interviews winners after they're notified. He knows the winners in advance, of course, so he's usually quick to reach them. In the case of this call with 2009 Physics winner George Smith, he's occasionally the first.
George Smith
2009 winner of the Nobel Prize in Physics
"Have you heard the news..."
The Nobel Committee is supposed to be the one to notify winners, Adam Smith tells NPR's Guy Raz. But some people hear the news from other sources, like 2008 winner Martin Chalfie, who slept through the committee's call.
Martin Chalfie
2008 winner of the Nobel Prize in Chemistry
There are certain hazards of Smith's job, he says, like convincing people he's for real.
Calling For Edmund Phelps
2006 winner of the Nobel Prize for Economic Sciences
"I know, it could be a hoax."
And sometimes, the people he calls don't have time for him.
Gerhard Ertl
2007 winner of the Nobel Prize in Chemistry
"Could you call back in a couple of minutes?"
One phone call this year actually seemed to upset winner Konstantin Novoselo, who was in the middle of taking measurements.
Konstantin Novoselo
2010 winner of Nobel Prize in Physics
"You're basically saying I should stop my experiments now?"
"I imagine that in retrospect, he's perfectly happy the day got messed up," Smith says.
But the best part about this job, he says, is sharing the moment before the publicity hits.
"They're elated, they're a bit surprised and confused by what's about to happen and what is happening to them, so you maybe catch them with their guard down a bit and that's nice, because it gives you a sort of window into the real persona behind the laureate."