First Listen: Bryan Ferry, 'Olympia'
Audio for this feature is no longer available.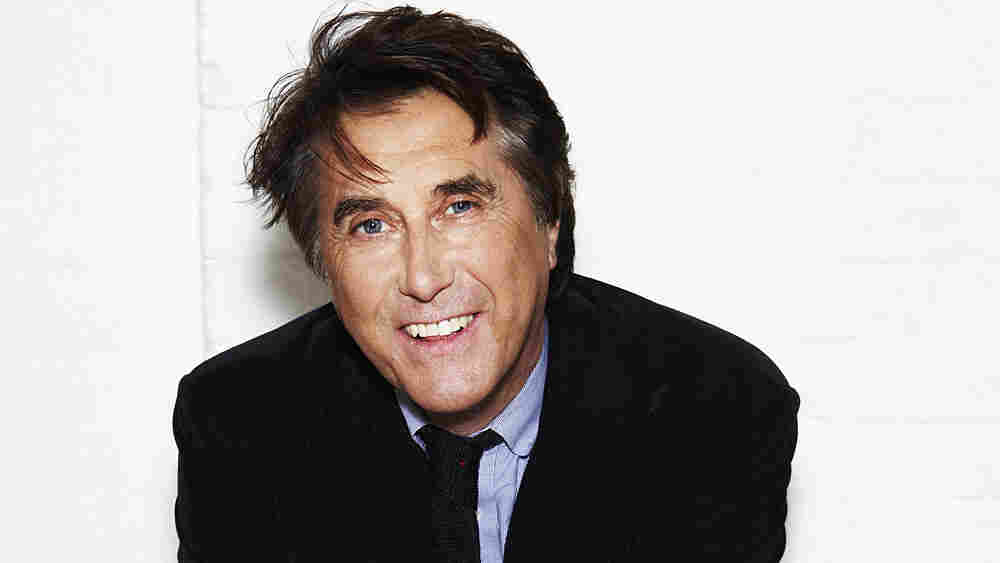 Bryan Ferry is well accustomed to reflecting on the pursuit of ephemeral romantic fulfillment and its meaning amid the vagaries of memory and desire. In settings ranging from pulsating dance clubs to fateful evening encounters to soul-searching internal monologues, he continues to explore these persistent themes in sleek, polished songs on his new album, Olympia.
Ferry has always been attuned to the mystery and metaphor of dancing. Olympia opens with "You Can Dance," a sinuous, throbbing track propelled by three bass players, Flea among them, and slashing guitars. Known as a stylish interpreter of covers, Ferry gives Tim Buckley's "Song to the Siren" a treatment that so fits Olympia, it could just as easily be a Ferry original.
Waggish lyrics -- "Though the world is my oyster, it's only a shell full of memories" or "Divine intervention, always my intention so I take my time" -- are hallmarks of past Ferry songs. No less trenchant here, his writing on Olympia feels burnished by added poignancy, evident in tracks like "No Reason or Rhyme," in which he evokes a sly literary allusion in concluding, "No reason or rhyme, no chance or design / Just a dance to the music of time."
Backed by a muscular yet supple band, driven by bassist Marcus Miller and braced by a trio of singular guitarists, Ferry is joined by a glittering guest list, which includes former Roxy Music bandmates Brian Eno and Phil Manzanera.
Olympia is sensuous, densely layered, sophisticated music in which slinky, soaring guitars pierce shifting undercurrents of tangled sonics, anchored by coiling beats. But, of course, at its center is Ferry's elegant voice, same as it ever was.
Hear Olympia in its entirety until its release on Oct. 26. Please leave your thoughts on the album in the comments section below.