Korean Troops Exchange Fire At Border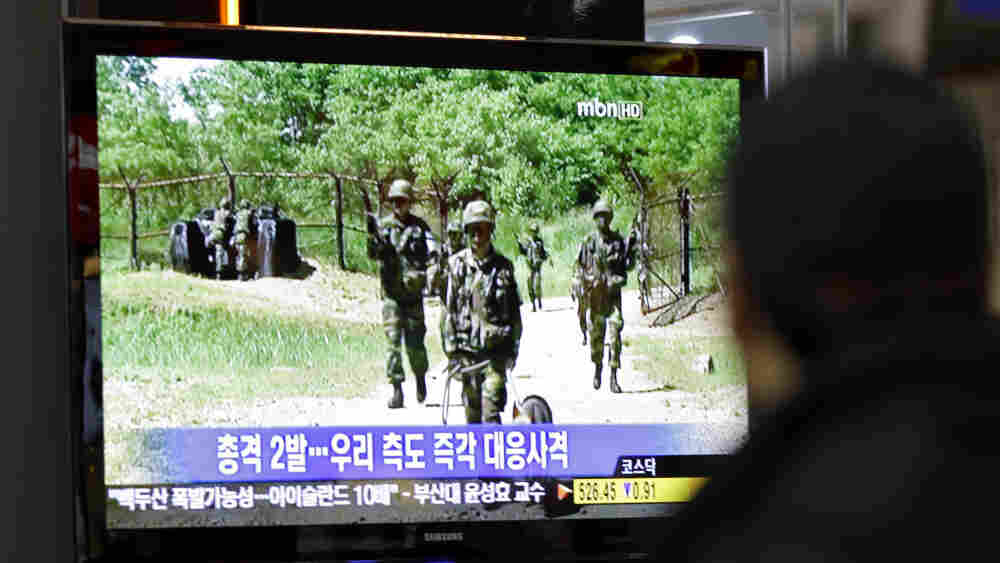 North Korea fired two rounds toward South Korea at their tense border and South Korean troops immediately fired back three shots, an official said Friday. No injuries were reported.
An official at the Joint Chiefs of Staff in Seoul said North Korean troops fired at a South Korean guard post in the Demilitarized Zone. South Korean troops returned fire with three shots and then issued warnings that the North had breached an armistice to end fighting following the Korean War, the official said.
An investigation was under way to determine whether the North's military deliberately provoked the South or it was an accident.
The guard post is 73 miles northeast of Seoul.
The firing of the 14.5-mm rounds occurred hours after North Korea threatened "merciless physical retaliation" over Seoul's refusal to hold military talks on its propaganda activities along their land border.
The North's official Korean Central News Agency said the rejection of dialogue will have a "catastrophic impact" on relations between the two countries.
Despite the incident, previously arranged reunions of hundreds of families separated by the Korean War will go ahead Saturday in the North as scheduled, South Korean Unification Ministry spokesman Chun Hae-sung said. The ministry handles South Korea's relations with the North.
The proposed talks did not take place as the two Koreas remain at odds over the sinking of a South Korean warship in March, a South Korean Defense Ministry official said. He also spoke on condition of anonymity, citing internal policy.
In May, a multinational investigation led by Seoul concluded that a torpedo fired by a North Korean submarine sank the 1,200-ton Cheonan warship. North Korea has denied involvement in the sinking, which killed 46 South Korean sailors.
The sinking heightened tensions between the rival Koreas, which remain technically at war because their 1950-53 war ended with a cease-fire, not a peace treaty.
The North warned during military talks with South Korea in late September that it might fire artillery at sites in the South where civilian activists use balloons to launch leaflets condemning North Korean leader Kim Jong Il across the border.
North Korean defectors and South Korean activists regularly float leaflets in a campaign to urge North Koreans to rise up against Kim. The North views the leaflets as part of psychological warfare aimed at toppling its regime.
Friday's exchange of fire at the heavily armed border highlights the security problems faced by Seoul as it prepares to host the Group of 20 economic summit next month.
NPR's Doualy Xaykaothao reported from Seoul for this story, which contains material from The Associated Press