Liz Tormes: 'Limelight'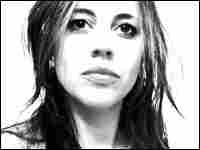 Liz Tormes started playing music in New York City's East Village. With influences like Echo and the Bunnymen, the Cure, and the Smiths, Tormes writes dark, southern folk shaped by her childhood in Nashville, TN. Her lyrics convey a sense of loss and melancholy.
Tormes says recording for her album, Limelight, was a difficult process that took nine months to complete due to limited funds and studio availability. But the recording attracted some press and music supervisors and was soon picked up by the Velour Music Group.
The music of Liz Tormes has been used in the NBC drama Windfall, the independent film Bridget, and the short film Amanda and Allen.