The Most Intriguing, Promising, Not-Here-Yet Games Of E3
Robyn Beck/AFP/Getty Images
The controlled chaos and wonderfully oppressive din of E3 (the Electronic Entertainment Expo), the world's most important videogame expo, has ended. During the event in downtown Los Angeles, many journalists and fan sites distributed awards purporting to name the best games of the show. The problem? These games aren't even completed. Sometimes, they aren't even playable at the show. These awards, therefore, have become both ubiquitous and nearly meaningless.
So this is not an E3 awards story. Instead, it's a look at the offerings that seem to show the most promise and what it might take for them to hold up as genuinely award-worthy once they're complete and in players' hands.
Beyond: Two Souls (Sony) Ellen Page, the fine actress who gained so much attention in Juno, stars in this horror-oriented game about the meaning of death. Page plays Jodie Holmes, a woman on the run tethered to a ghost that can be both menacing and helpful. The artwork is some of the best ever presented in any game – it feels one step below humanity. You can play the ghost, even possessing others, and you do indeed feel a persuasively ghostly power and angst moving through a train car to float outside where the rain beats down heavily in the night.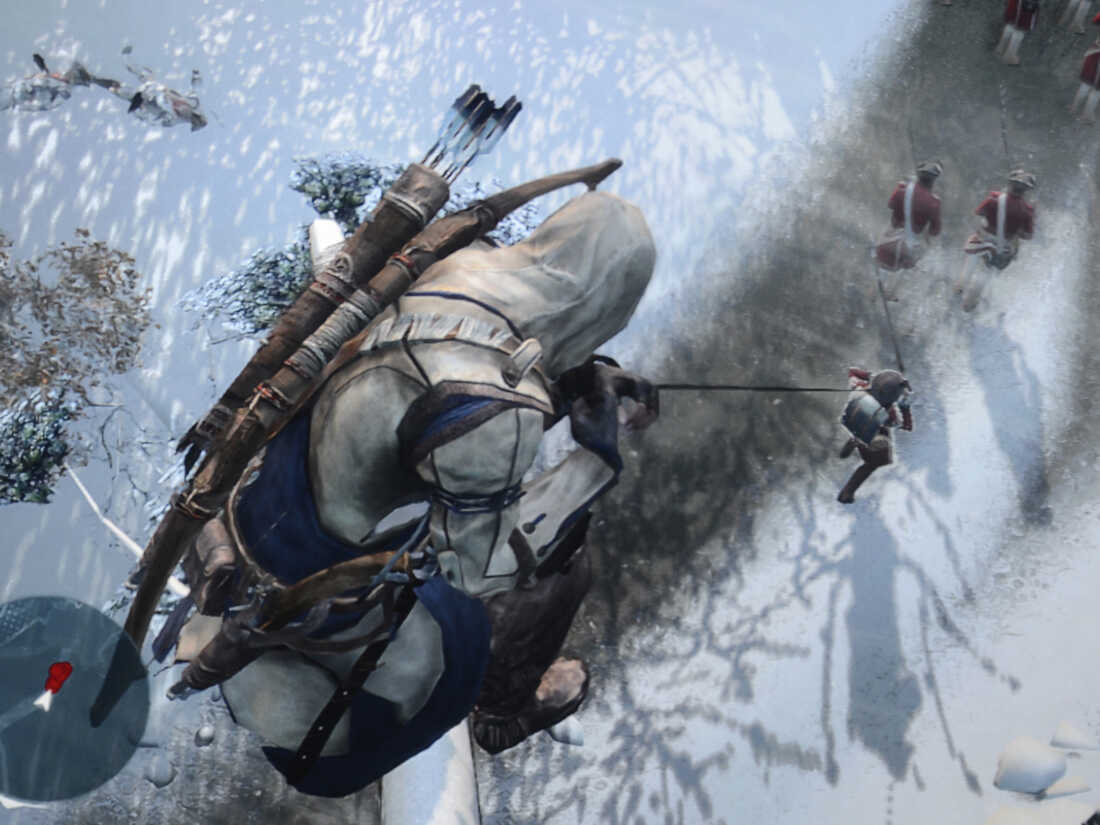 Joe Klamar/AFP/Getty Images
Assassin's Creed III (Ubisoft) Just when I believed the Assassin's Creed series was played out, Ubisoft's Montreal studio brings us a game about a stealthy, mysterious assassin hunting Templars against an unexpected backdrop: the American Revolution. It certainly sounds weird, but through voluminous historical research, tense action and taut narrative, a game that includes Ben Franklin and George Washington – offbeat figures for this realm – may end up being one of the year's best.
The Last of Us (Sony) To get a sense of what The Last Of Us is all about, think of Cormac McCarthy's The Road. Here, a man and a young girl travel a violent, post-apocalyptic world in a game that can be both moving and gruesome. And because The Last Of Us is made by the company that gave us the Uncharted series, you'll enjoy fine writing and tough puzzles along the way.
LEGO City (WBIE) The most compelling children's game for Nintendo's new Wii U console features a cheeky detective fighting crime in what has the unlikely feel of a kind of Grand Theft Auto ... for kids. All I saw was a trailer, but the footage was so funny, cute and action-packed, it became the one Wii U game I immediately wanted to play.
Star Wars 1313 (LucasArts) What a welcome surprise this is. The first Mature-rated Star Wars game features a script so deftly written, it frankly beats any of the cliched stories in the Star Wars movies – and that's just the beginning. Add amazingly detailed CGI artwork from Industrial Light and Magic and you get a hint of what games will probably look like on the next Sony and Microsoft consoles. With luck, the gameplay will be just as awe-inspiring.
Dishonored (Bethesda Softworks) Set in a steampunk universe, Dishonored gives you so many ways to play, the options could have become confusing – but they didn't. Instead, if it all works well on release, it will be a game to talk about and long for in part because of all those choices. You can pull up a wheel that allows you to, say, use a gust of wind to blow an enemy off a ledge. You can possess a rat to get through tight places. You can even possess your enemy himself to pass through dangerous areas like an electrified passageway.
The Cave (Double Fine) Longtime game designer Ron Gilbert (remember Maniac Mansion?) created this comedic nod to the old-school adventure game. This small, downloadable gem will feature characters like a pair of weird twins, a scientist and a barefoot hillbilly. You'll find everything from dragons to castles down in that cave - even a machine dispensing Grog, the logo of which looks suspiciously like Coke's. If this game doesn't make you laugh, give yourself a pinch to make sure you're still conscious.
Halo 4 (Microsoft) The various versions of Halo have sold more than 40 million copies. But as popular as they are, there's always been one criticism of the science-fiction shooter: The story mode, called "the campaign," has been widely criticized as too short. That's changing. After Halo 4 hits shelves, Microsoft will release weekly, story-packed downloadable episodes as part of an ongoing serial inspired by the TV series Lost. If it works, that feature could be (no pun intended) a game changer, and new weekly episodes could become standard.