'All Songs': All Africa Edition
Whether for political protest, celebration or sheer musical experimentation, African musicians continue to develop and reinterpret their native traditions in new contexts. All Songs Considered presents some of today's best and most innovative African music.
Vieux Farka Touré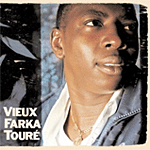 The late Malian guitarist Ali Farka Touré didn't want his son Vieux to become a musician: He wanted him to be a soldier. Fortunately, Vieux had other ideas. He taught himself by jamming along to recordings by his father, and his first album came out late last year. (from Vieux Farka Touré, World Circuit)
Tinariwen
Matadjem Yinmixan / Why All This Hate Between You?
The group Tinariwen met in a rebel training camp in Libya, where its members traded their weapons for instruments and songs of political protest. In their hands, the electric guitar is a call to arms for independence for the Tuareg people from the Malian government. (from Aman Iman, World Village)
Bokoor Band
In 1970s Ghana, there was the Bokoor Band. Founded by a British emigre named John Collins, the group played a Western-inflected version of the sunny dance music called "highlife," full of swirling rhythmic guitars. Collins has a new anthology of songs from his Bokoor days. (from Bokoor Beats, Otrabanda)
Youssou N'Dour
All Things Considered reviewers Robert Christgau and Tom Moon agree: Youssou N'Dour's band is one of the best live acts in the world. The Senegalese singer has a new album out, in which he takes his gorgeous voice (and half his band) north to Mali to record. (from Rokku Mi Rokka, Nonesuch)
Extra Golden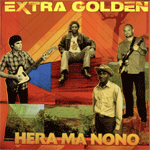 Extra Golden is two Americans and two Kenyans who play an appealing mix of the Benga dance style and American rock music. Though the band's singer died in 2005, it regrouped to perform at the 2006 Chicago World Music Festival. A certain Illinois senator helped Extra Golden get there, and it pays tribute to him on this cut from its new album. (from Hera Ma Nono, Thrill Jockey)