The Best CDs of 2004: Listeners' Picks
The Best CDs of 2004: Listeners' Picks
New artists like Iron and Wine; a self-professed has-been with little music ability (William Shatner); old-school artists like Brian Wilson and favorites like Wilco and Interpol ... you picked quite a list. Thanks to all participants and to all the musicians that made 2004 a great year for new music.
Download this show in the All Songs Considered podcast.
Sign up for the All Songs Considered newsletter and we'll tell you when new music features are available on the site.
The Best CDs of 2004: Listeners' Picks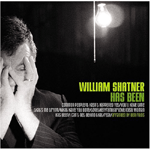 Common People
Common People
from Has Been
by William Shatner
"William Shatner's recording captures the pure beauty of being a musician with a lot of heart, but not much talent. In an age of distorted voices and production magic, it is refreshing to hear a performer embrace his imperfections and truly put his whole heart and soul into a song. Like an open mic guitar solo, Shatner reaches for heights of musical expression he knows he probably can't reach. Though he misses often, when he hits, the failures only make the moment sweeter. Shatner is the Rudy of modern music, and for that I think he deserves our applause."
-- Justin in Louisiana (KDAQ)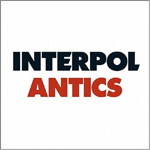 Slow Hands
Slow Hands
"Interpol's music sounds like vampires having sex in a tornado. Sexy, brooding, and even a bit sappy at times, Antics should make us all salivate for more from this NYC band. 'Not Even Jail' and 'Evil' are stand-out tracks."
-- Sam in Washington, DC (WETA)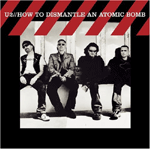 Love and Peace or Else
Love and Peace or Else
from How to Dismantle an Atomic Bomb
by U2
"I'm bitterly disappointed to sound so square and conventional - almost middle of the road - to nominate U2, but this album is just so rich and nuanced. Like any great album it sounds interesting on first listen, but by the 10th it has completely seduced the listener - from the wry bombast of opener 'Vertigo' through often heartbreaking, sometimes heart-stopping songs of love, war and peace, and closing with the joyful innocence of 'Yahweh' U2 have delivered a remarkable album - at once accessible, whilst being mature and naive all at the same time."
-- Gavin in California (KAZU)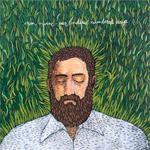 On Your Wings
On Your Wings
from Our Endless Numbered Days
by Iron & Wine
"This CD is the best for its simplicity, and its clarity. The instrumentation is very minimalistic and each word can be heard as clear as a bell. The lyrics are moving to the soul and mind, and they are wonderful songs to sing to throughout the day. "
-- Ruben in Massachusetts (WUMB)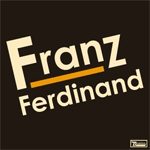 40'
40'
from Franz Ferdinand
by Franz Ferdinand
"Fun retro sounds, danceable tunes, and songs that just get stuck in your head -- this cd has it all. Such a talked about CD, and for good reason!"
-- Jay in Virginia (WAMU)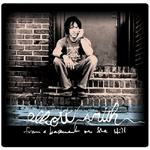 Coast to Coast
Coast to Coast
from From a Basement on the Hill
by Elliott Smith
"From love songs exploring the metaphoric 'Storms' that a struggling young couple face together to the father-son relationship 'In The Basement' to the wish that 'Mourning Flies' when a loved one passes on. From a bluegrass instrumental barnburner in the style of Bill Monroe, to a bluesy romp exploring the relationship of man to the earth, this album has something for everyone. This album has depth of song writing, musicianship, and vocal harmonizing that simply cannot be beat!"
-- Mitch in South Carolina (WSCI)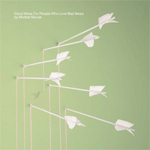 Float On
Float On
from Good News for People Who Love Bad News
by Modest Mouse
"Very intimate and personal, yet quite accessible. Tragic and not. Rock 'n roll at its best."
-- Dwight in Oklahoma (KGOU)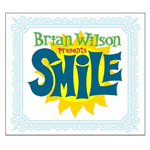 Good Vibrations
Good Vibrations
"This CD is very unique in everyway, from its history to the sound itself. Since I heard it, I couldn't pass a day without either listening to it or humming one of its tunes. It could have been the very first concept album if it was released prior to Sgt. Pepper's. Musically, it's mind-boggling and the lyrics are just as colorful/insightful. This album covers all aspect of music production."
-- Ramon in Massachusetts (WBUR)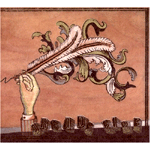 Neighborhood #1 (Tunnels)
Neighborhood #1 (Tunnels)
from Funeral
by The Arcade Fire
"Finally, a band that can tells stories while inspiring one to get up and dance (even if it is in front of the mirror in private)."
-- Brent in Massachusetts (WAMC)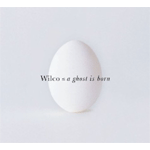 At Least That's What You Said
At Least That's What You Said
from A Ghost Is Born
by Wilco
"The combination of the warmth of the music, the brashness of the sounds, the beauty, the melodies, the lyrics, and the dissonance all combined in one package."
-- Tim in Texas (KUHF)