The Heavy Weight of Norman Mailer
The Heavy Weight of Norman Mailer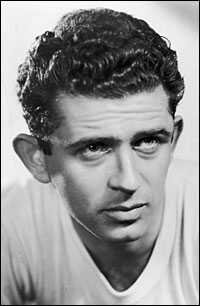 Author Norman Mailer died on Saturday at the age of 84. The controversial author won acclaim for his first novel, The Naked and the Dead, published in 1948, and won the Pulitzer Prize twice, for The Armies of the Night in 1968 and for The Executioner's Song in 1979 and helped to found the Village Voice.
Mailer's reputation was influenced as much by his personal exploits as his literary accomplishments. He was married six times, fought publicly with other authors and stabbed his second wife at a party where he was to announce his campaign for mayor of New York.
Mailer's impact on American letters is undeniable, though his writing has gone out of style. We'll talk with Benjamin Cavell, author of the short-story collection Rumble, Young Man, Rumble, about Mailer's influence, his celebrity, and the difficulty of being a young male author influenced by Mailer.