Who Is Missing from Your Thanksgiving Table?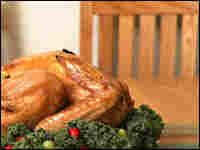 Listeners call in about the loved ones who are absent from their household gathering this Thanksgiving.
Whether they are serving overseas in the military, stuck in highway traffic, or at work producing an upcoming broadcast, who is missing from your table this year?