'Making It' When Your Family Doesn't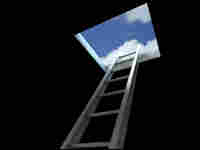 Today, more African Americans are earning PhDs, heading companies, and making more money than ever before. But success can come at a price — in the office and at home. What happens when your achievements create tension and pressure within your family?
For more, Farai Chideya talks with Sabrina Samuels, founder and director of the Beckman Company, a finishing school in Florida; Reginald Clark, who runs the consulting firm Clark and Associates; and Dr. Brenda Wade, a psychologist in San Francisco.
Samuels' motivational CD is called "Expect the Best and Get It." Wade's book is titled Power Choices: 7 Signposts on Your Journey to Wholeness, Love, Joy and Peace.