Inside the Ropes: Jackie Kallen, Boxing Pioneer
Managing Champions in a Male-Dominated Field
Web Extra: Hear an Extended Version of Kallen's Conversation with NPR's Tavis Smiley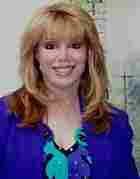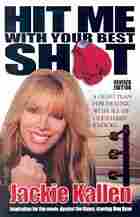 Jackie Kallen is a pioneer in an unlikely sport for a woman — for the past 25 years, she's managed professional boxers.
Kallen has fought hard against stereotypes to prove that women could be more than just scantily clad "ring-card girls" parading between rounds at a boxing match. Her colorful life is the inspiration for a new movie, Against the Ropes, staring Meg Ryan and Omar Epps.
Kallen started as a journalist writing about boxing. After a decade of reporting on the sport, she switched to the other side and has managed the careers of four championship fighters.
She details her story in her book Hit Me With Your Best Shot: A Fight Plan for Dealing With All of Life's Hard Knocks — part self-help guide, part memoir of her struggles to succeed in a male-dominated field.
In the book, Kallen draws parallels between life inside the ring and life outside the ropes. She shares her story with NPR's Tavis Smiley.