Look What's Growing in Spanish Harlem
Tuesday's Pick
Song: "A Rose in Spanish Harlem"
Artist: The Harlem Experiment with James Hunter
CD: The Harlem Experiment
Genre: Pop-Rock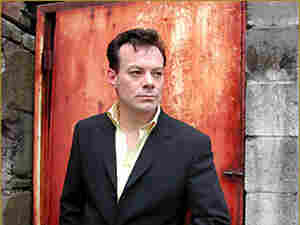 The album called The Harlem Experiment lives up to its name, with a sometimes-unexpected match of artists and songs to evoke the musical hotbed of New York's famously diverse neighborhood. But perhaps its biggest experiment of all was taking a cute pop tune from the '60s called "Spanish Harlem" and asking a white British singer to perform it, with only a 1932 vintage guitar as backup.
The experiment is a smashing success. Grammy-nominated James Hunter has one of those sweet and dreamy voices (to borrow adjectives from the song) that seem to grow in Great Britain. He sounds as if Van Morrison were his godfather, and he plays guitar with a gentle touch. When he sings the familiar lyric, Hunter sounds so unaffected and charming, it's easy to imagine him sitting on the stoop of a Harlem brownstone, strumming his acoustic guitar and getting ready to "pick that rose and watch her as she grows in my garden."
Listen to yesterday's Song of the Day, and subscribe to the Song of the Day newsletter.
This column originally ran on Dec. 18, 2007.