Rising Above Low Expectations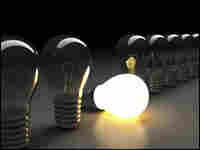 How do you succeed in the face of low expectations? What happens when you set lofty goals, and friends and family resent you for it?
Farai Chideya talks with Sakhalin Finnie; a teacher at Harbor Teacher Preparation Academy in Wilmington, California. She was recently awarded the Milken National Educator Award for excellence.
Carolyn Murray — a professor of psychology at the University of California, Riverside — also joins the conversation, along with Ayesha Walker, a reporter for Youth Radio. Walker's commentaries about growing up in Richmond, Calif., have aired on NPR.