Ballad for Whoever Lived in My Car
Ballad for Whoever Lived in My Car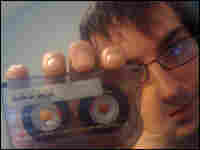 When your car is cursed, you find yourself grateful for the smallest things. Every time it starts, you feel like you're ahead.
My Ford Focus was such a car. Once, a dealership lost it — actually, couldn't find it. When at last it turned up, it smelled like a swamp. Another time, it broke down and while I was inside calling AAA, a moving van plowed into the side of it.
One day, I got in and put the key into the ignition. It no longer fit. It went in three-quarters of the way and wouldn't budge. I got out of the car and called a tow truck. Turns out they couldn't get it out of the parallel parking space unless the two spaces in front of it were empty, which never happens in Philadelphia. For a couple of weeks, I tried leaving notes on the street and on the cars, to no avail. One day, I gave up and decided to leave the Ford Focus there forever.
Months passed. I avoided the street on which it was parked, afraid to look. It was like a toothache I couldn't make myself do anything about. Finally, figuring it would be covered with tickets and I would owe the city $700, I paid a visit. The car was filthy, windows broken, filled with trash.
The tow driver didn't ask for an explanation and I didn't volunteer one. Using an elaborate procedure involving casters and a lot of work, he managed to get it out of the space. When the mechanic returned it a week or two later, it was beautiful, black, shiny, unrecognizably new-looking. The plush was dry and clean. I paid up and wondered what the mechanics had said about me as they plowed through the piles of garbage and layers and layers of obvious neglect.
In the back seat, the mechanics had placed a well-organized shoebox with all the stuff that had been strewn about the car. I reached back and found a pair of sunglasses that weren't mine. Then, a lighter that wasn't mine. Then a mix tape, again, not mine. It became clear: Someone had been living in my car.
I put in one of the mix tapes. Up came Nina Simone doing "To Love Somebody." The tape went on, and it was amazing. All this great old soul, some I'd heard, some I hadn't. Sad songs and jump-out-of-your-seat dance songs. Thing was, it didn't matter what was playing. Whatever it was, it broke my heart. I couldn't listen to any of it without thinking about the guy with his box of tapes and his sunglasses and nothing else. I thought maybe somebody gave him one of the tapes, or maybe sometime he lived somewhere and he made the tapes himself. It was all sad.
So a few weeks ago when I moved to Brooklyn, I was unpacking a box and came across what I'd labeled "the hobo mix." I still can't hear the songs without thinking about the stranger who listened to them before. "To Love Somebody" sounds as great, and as sad, as it ever did.