Will Superdelegates Decide Democratic Nomination?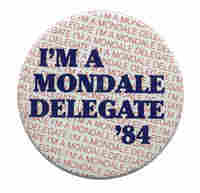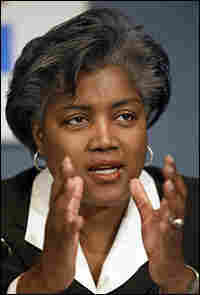 Paul J. Richards/AFP/Getty Images
Super Tuesday has come and gone, and the battle for the Democratic presidential nomination is continuing. If you had raised that scenario six months ago, you would have been laughed outta town. But the fact is, nobody is sure who will come out on top. Hillary Clinton went into the contest as the prohibitive favorite, off her time as first lady, her experience in the Senate, her support among women, and at least 15 years of being an integral part of a nationwide campaign apparatus with proven success at raising money and assembling an organization.
Barack Obama, on the other hand, was not supposed to be able to stand up to the Clinton juggernaut. With just a couple of years in the Senate, he was thought to be a tad short in the substance/experience department. But here he is, raising tons of money (a record $32 million in January alone) and lots of hope, and as of this date he has been the winner of 22 of the 32 primaries and caucuses held. He and Clinton are about even in votes and delegates. And that trend is expected to continue, with Obama thought to have an advantage in most, if not all, of the remaining February contests while Clinton awaits more favorable terrain in early March, when Ohio and Texas vote. A battle all the way to the convention?
Maybe not.
The party's national chair, Howard Dean, has made it clear that he would love some sort of "arrangement" to be worked out before then. Dean may not have the power to accomplish that, but the 796 Democratic "superdelegates" might.
Superdelegates are those party leaders and elected officials who are automatically delegates to the national convention. They include every Democratic member of the House and Senate, Democratic governors, members of the DNC, former Democratic presidents and vice presidents, former Democratic House and Senate leaders, and ex-DNC chairs. One person who ordinarily would be included on this list, Connecticut Sen. Joe Lieberman, has been disqualified because of his endorsement of Republican John McCain.
Democrats first introduced these delegates in 1984 as a way of giving "adults" some supervision to make sure the party did not go off on some wacky path — as many thought it did when it nominated Sen. George McGovern (SD) in 1972. Similarly, former Georgia Gov. Jimmy Carter won the nomination in 1976 against the wishes of many in the party establishment. The original role of these superdelegates was to make sure the party resisted the urge to once again nominate an outsider.
These superdelegates, then and now, may vote for whomever they want, irrespective of the choices made by voters in their own states. In 1984, well before the first primary or caucus, nearly 100 superdelegates had already endorsed the party front-runner and establishment favorite, former Vice President Walter Mondale. When the primary season had ended in early June, Mondale had claimed the nomination: not because of an impressive string of victories (he actually lost three of the five primaries on that final day, including California, to challenger Gary Hart), but because of the support of the superdelegates.
Fast-forward to 2008, and again we are in a position where the superdelegates could decide who wins the Democratic nomination. But here's the rub: If they declare a preference now, while the primaries are still going on and the two candidates effectively even, they have the potential for ending a nominating contest while the voters are still weighing the pros and cons of Obama and Clinton. That could have the effect of not only leaving a lot of voters furious, but it also could come at a time when many Democrats are looking at the November general election with excited anticipation. Let's face it, Walter Mondale was not going to defeat President Reagan in 1984. Conversely, either Obama or Clinton has a solid shot at winning the general election this time around — but not if one party faction, African Americans or women, feels the rug being pulled from under them. (Donna Brazile, for one, says she will resign from the Democratic National Committee if the superdelegates determine the party's nominee.)
And let me leave you with one more thought: whither the delegates in Michigan and Florida. The DNC warned both states that if they were going to move up their primaries to January, in violation of party rules, they would be stripped of their delegates. Both states knew that but did it anyway, and the DNC sanctioned them. (In retrospect, a dumb move on their part; had they only kept their original dates, both states could have played a crucial role.) Now Michigan and Florida are arguing that their delegates should be seated, and a potential convention fight is in the offing. The Obama people, of course, would love a "do over" — each state could hold a caucus to determine how their delegates would be allocated. The Clinton folks, naturally, want the primary results to count — Hillary Clinton won both states — and so they may take their case to the national party's credential committee sometime in June.
And what if the Democratic nominee were to be decided by the disputed delegates from Michigan and Florida? It might make the protests at the 1968 Chicago convention look like a tea party.
P.S. I always write that "nobody could have foreseen" the Dem race still going on. Not true. I just started clearing out the cobwebs of my inbox and found this note from Brett Sonnenschein of Brooklyn, N.Y., written last July:
"Everyone is talking about the Super Duper Tuesday primaries as deciding the nominations in 2008. But what are the odds that it doesn't? What if Clinton and Obama split the Democratic primaries down the middle that day? Do you think it could happen? And if there's no clear front-runner and most of the delegates have been decided, what happens next?"
CONVENTIONAL WISDOM: It's been more than a half-century since Adlai Stevenson walked into the 1952 Democratic convention in Chicago as a non-candidate and left as the nominee. Here's a timeline for when the Dem nomination was sewn up ever since:
1956: Unlike '52, this time Stevenson ran and won in several key primaries over Sen. Estes Kefauver (TN), notably the late contests in Florida and California. By the end of July, Kefauver ended his candidacy and endorsed Stevenson, who went on to win the nomination easily on the first ballot.
1960: Sen. John F. Kennedy (MA) won every primary he entered and was the clear favorite for the nomination from the outset. His principal challenger, Sen. Lyndon Johnson (TX), didn't declare his candidacy until the convention opened in Los Angeles. But Kennedy won easily on the first ballot.
1964: There was no Democratic opposition to President Johnson.
1968: Vice President Hubert Humphrey didn't win, let alone enter, a single primary contest. But with the party machinery and the convention controlled by his supporters, Humphrey was easily nominated in Chicago.
1972: Sen. George McGovern (SD) went from long shot to likely nominee once he defeated Sen. Humphrey (MN) in the California primary. But anti-McGovern forces at the Miami Beach convention had one last chance: They fought to change the rule that awarded California's 271 delegates on a winner-take-all basis. Had they succeeded, McGovern's nomination would have been in jeopardy. But the full convention upheld the state law, and McGovern had his nomination.
1976: Former Georgia Gov. Jimmy Carter's victory in the June 8 Ohio primary essentially ended the fight for the nomination.
1980: President Carter lost some key primaries to challenger Sen. Edward Kennedy (MA) on June 3, notably in California and New Jersey. But his victory in Ohio on the same day gave him a majority of the delegates needed to win renomination. Kennedy refused to concede, however, and battled on to the convention in New York in a vain attempt to defeat the rule that bound the delegates to vote for the candidates they were elected to represent on the first ballot.
1984: Former Vice President Walter Mondale's victory over Sen. Gary Hart (CO) in New Jersey on June 5, the last day of the primaries, gave him a majority of delegates. Hart's victory in California on the same day was too little, too late.
1988: Massachusetts Gov. Michael Dukakis' win over the Rev. Jesse Jackson in the Wisconsin primary on April 5 made him the clear favorite to win the nomination, and his victory in New York two weeks later all but sealed the deal. It became official on June 7 with landslide victories in California and New Jersey.
1992: Arkansas Gov. Bill Clinton didn't win his first primary until Georgia, but for nearly all of the primary season he was the clear front-runner. He went over the top with a sweep of the primaries on June 2.
1996: There was no Democratic opposition to President Clinton.
2000: Vice President Al Gore defeated former Sen. Bill Bradley not only in Iowa and New Hampshire, but in every single primary and caucus as well. Bradley was gone from the race by March 9.
2004: Sen. John Kerry (MA) also began with victories in Iowa and New Hampshire. His win in Wisconsin on Feb. 17 eliminated former Vermont Gov. Howard Dean, and with Kerry's near-sweep of Super Tuesday on March 2, Edwards ended his campaign.
Now, time to hear from the readers.
Q: Could you explain the role of the Republican "unpledged" delegates? Are they simply the GOP's version of the Democrats' superdelegates? — Kaye Drahozal, Lawrence, Kan.
A: Not really. Unlike the Democratic superdelegates (see above for the large list of who's included), Republican unpledged delegates — all 123 of them — are comprised of GOP state chairs and national committee members.
Q: I noticed that in your most recent column you repeated the contention, which I've seen elsewhere, that since 1928 there's been no election in which a sitting president or vice president did not contend for his party's nomination. Didn't President Harry Truman and Vice President Alben Barkley sit out the contest in 1952, when the Democrats nominated Adlai Stevenson? - Mark Morehouse, Salt Lake City, Utah
A: This has been a very popular question all year long. The fact is, up until the 1952 New Hampshire primary, President Truman was silent about his plans. But that didn't stop his supporters from campaigning for him. Granite State Democrats went all out for him, and the assumption around the country was that he would seek a second full term.
Then came Sen. Estes Kefauver's surprisingly lopsided victory over Truman in the primary on March 11. It sent shock waves throughout the party, but it only made pro-Truman Dems work that much harder for the president.
But if the N.H. primary results were a surprise, that was nothing compared to Truman's announcement 18 days later in which he said, at the end of a speech at a Jefferson-Jackson fundraising dinner in Washington, "I shall not be a candidate for re-election."
So while it's true that Truman did not run in '52, the campaign season began with the assumption that he would. And as the race to succeed him in the party went on, Vice President Barkley made it clear that he wanted the job. After hinting all spring that he was "willing" to be the nominee, Barkley officially declared his candidacy on July 6. At the convention that summer, Barkley was nominated by Sen. Thomas Hennings (D-MO), and House Majority Leader John McCormack (D-MA) gave the seconding speech.
The Veep was never a serious threat to win the nomination. He was 74 years old, and incurred the wrath of organized labor. As it was, Barkley received 78.5 delegates at the convention. He was a candidate.
TOM LANTOS DIES: The California Democrat, chairman of the House Foreign Affairs Committee, died Monday at the age of 80. He had been in failing health and announced last month he would not seek re-election to the seat he had first won in 1980. The only Holocaust survivor ever to serve in Congress, Lantos was a tireless fighter for human rights around the world. He was also an early advocate of the war in Iraq but in recent years had been a vocal critic.
His death leaves the House at 231 Democrats, 198 Republicans, with six vacancies: Dennis Hastert (R-IL) and Richard Baker (R-LA), who resigned; Bobby Jindal (R-LA), who was elected governor; Roger Wicker (R-MS), who was appointed to the Senate seat left vacant by Republican Trent Lott; and Julia Carson (D-IN) and now Lantos, who died.
MARYLAND PRIMARIES CLAIM TWO CONGRESSMEN: Albert Wynn (D) and Wayne Gilchrest (R) go down to defeat.
1st Congressional District: Gilchrest, who has been on the outs with conservatives for years on an assortment of issues, weakened his case even further by becoming one of only two House Republicans who supported a timetable for the withdrawal of U.S. troops from Iraq. In a three-way race, he lost to state Sen. Andy Harris, 42 percent to 33 percent.
4th Congressional District: Wynn, who narrowly defeated challenger Donna Edwards in their 2006 primary, fell in Tuesday's rematch. Edwards, who has criticized Wynn for his vote on bankruptcy rules and his initial support for the war in Iraq, won 60 percent of the vote to Wynn's 35 percent. Both candidates are African American. It was the first time a black woman ousted a black congressman since 1994, when Sheila Jackson Lee (D-TX) unseated Rep. Craig Washington in the Democratic primary.
ON THE CALENDAR:
Feb. 19 - Wisconsin primary; Democratic caucuses in Hawaii.
Feb. 21 - Democratic presidential candidate debate, LBJ Library, Austin, Texas (CNN/Univision).
March 4 - Primaries in Ohio, Rhode Island, Vermont and Texas.
IF IT'S WEDNESDAY, IT'S "JUNKIE" TIME ON TOTN: Reading this column is bad enough; you can also hear a "Political Junkie" segment every Wednesday on Talk of the Nation, NPR's live call-in program, at 2 p.m. Eastern time. If your local NPR station doesn't carry TOTN, you can still hear it on the Web.
IT'S ALL POLITICS: That's the name of our weekly political podcast. It's a combination of brilliant analysis and sophisticated humor, hosted each week by NPR's Ron Elving and me. It goes up on the Web site every Thursday and can be heard here. Want to subscribe? Go to the iTunes web site, type in the name of the podcast — or just "Ken Rudin" — and voila. It's easy to find, and easy to subscribe to.
*******Don't Forget: If you are sending in a question to be used in this column, please don't forget to include your city and state. *********
This day in campaign history: Former Minnesota Gov. Harold Stassen launches his fifth bid for the Republican presidential nomination (Feb. 13, 1968).
Got a question? Ask Ken Rudin: politicaljunkie@npr.org