Embraceable You: Songs of Love
It's a fair bet that three-quarters of all songs have something to do with love, with maybe half of those coming out in its favor. Here are five lovesick tunes crafted by jazz legends, Broadway hitmakers, and new talents.
Embraceable You: Songs of Love
Sarah Vaughan
Song: Embraceable You
from Sarah for Lovers
This is one of the many great love songs written by George and Ira Gershwin. It was originally performed on Broadway by Ginger Rogers in 1930, but was quickly adopted by a generation of great jazz singers. Although this recording by Sarah Vaughan is our favorite, you might also want to check out Billie Holiday's version from 1944, which was inducted into the Grammy Hall of Fame in 2005.
Harry Connick, Jr.
Song: You Go to My Head
from Jubilation
What we have here is a very hard-to-find recording of "You Go to My Head." It was released in 1989 on a limited-edition sampler from the Columbia label. This luscious version features the then-22-year-old Connick doing a great job of channeling Frank Sinatra (while still imprinting the song with his own personality), as well as beautiful saxophone accompaniment by none other than Branford Marsalis.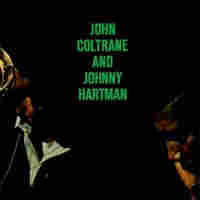 John Coltrane and Johnny Hartman
Song: You Are Too Beautiful
from John Coltrane and Johnny Hartman [Bonus Tracks/SACD]
by John Coltrane with Johnny Hartman
It's hard to pick just one love song from the John Coltrane and Johnny Hartman release. With Coltrane tapping into the romantic side of his monumental talent, combined with the warm voice of Johnny Hartman, this whole CD is a valentine. If a person had to give his or her sweetheart just one CD to commemorate a great love, this would be the one. Just listen to the Coltrane/Hartman treatment of Rodgers and Hart's "You Are Too Beautiful," and you'll see what we mean.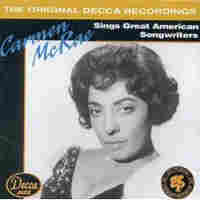 Carmen McRae
Song: When I Fall in Love
from Carmen McRae Sings Great American Songwriters
Carmen McRae never simply sang a song. She got inside the song and lived in it, giving every word, every phrase, and every note the attention it deserved. Nowhere is this quality more apparent than in her version of Edward Heyman and Victor Young's enduring love song.
Jamie Cullum
Song: I'm Glad There Is You
from Catching Tales [Deluxe Edition Bonus DVD]
When singer/pianist Jamie Cullum burst onto the jazz scene, opinions about him varied. Some jazz lovers took a wait-and-see attitude to this brash young Brit, who wore sneakers onstage and brought more than a little rock 'n' roll attitude to his performances. If you count yourself among this group, listen to Cullum's heart-wrenching version of I'm Glad There Is You. We think you'll conclude that the wait is over. This guy is the real deal.