Unite the GOP: Roger Clemens for Vice President
Matt Campbell/AFP/Getty Images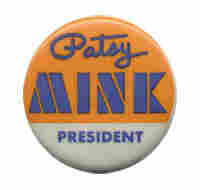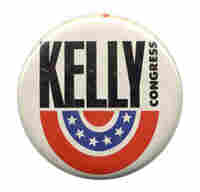 There is no longer any doubt that John McCain will be the Republican nominee for president. The Arizona senator has not officially reached the 1,191 delegates needed to proclaim victory, but the withdrawal of Mitt Romney and the recent string of primary and caucus results show that it's just a matter of time.
Yes, Mike Huckabee is still a candidate and, for the record, so is Ron Paul. And it's fair to say that, Huckabee's religious views notwithstanding, lightning theoretically could still strike. But it won't. And apart from the sheer surrealistic observation that McCain becoming the GOP nominee is as plausible as David Tyree's catch during the Super Bowl, the fact is, it's real. But that doesn't mean McCain has smooth sailing ahead of him.
Whether or not Huckabee has even a mathematical shot at the nomination, it gets a bit disheartening to see every question asked of him to be about why he's still in the race or when he plans to get out. Until the number 1,191 arrives, it's Huck's right to make his case to the Republican electorate. One can even make the case that by Huckabee keeping his candidacy alive, it gives McCain media coverage/attention he might not be receiving.
But it also points out that, as we saw Tuesday in Wisconsin, a healthy number of Republicans — in this case, the 37 percent that voted for Huckabee — have yet to be won over by McCain. Despite all the high-profile endorsements he's been getting in recent days, there still remains quite a bit of distrust on the right with McCain's views on immigration, campaign finance and taxes, to mention just a few. Further, as we saw at the Conservative Political Action Conference meeting in Washington two weeks ago, many conservatives would rather have stuck with Romney — whose own conservative credentials left many unconvinced — than accept McCain as their titular leader.
One clear test for McCain will be his choice for a running mate. While we are perhaps some six months away from that decision, that hasn't stopped some from playing the quadrennial Beltway VP guessing game. (After all, we've got to talk about something!)
Neither Romney nor Huckabee seems to fit this bill. Despite the apparently sincere endorsement of McCain by the former Massachusetts governor, the two have a visceral dislike of each other; that was in plain sight during much of the primary season. And while Huckabee may be the favorite of many evangelicals, there is no shortage of establishment conservatives who distrust him on everything from his record on taxes to his views about illegal immigrants.
Some have even mentioned Joe Lieberman, the Independent Democratic senator from Connecticut who endorsed McCain back in December, as a potential running mate. That may or may not help with independents in November, but it doesn't assist McCain with what's most troubling for him right now: his relationship with many of the party's right-wingers. So, if we're going to join the crowd and play the game, we should note that among the conservatives mentioned as possible vice presidents, the list includes South Carolina Gov. Mark Sanford, Florida Gov. Charlie Crist and his predecessor, First Brother Jeb Bush, Sen. John Thune of South Dakota, Minnesota Gov. Tim Pawlenty, and Secretary of State Condoleezza Rice.
But remember, McCain's task is to unite the party behind him. He needs to pick someone whom Republicans can only say good things about. And so here's one name that has escaped mention but should certainly be considered: former major league pitching great Roger Clemens. I say this not because he's a former New York Yankee, of which I just so happen to be a strong partisan; after all, he's a former Boston Red Sox player as well. Let me explain.
Clemens has been accused of taking either steroids or human growth hormone for a period of time beginning in 1999. His former trainer, Brian McNamee, named Clemens, among other players, as taking such substances in testimony before a commission led by former Senate Majority Leader George Mitchell. Clemens strenuously denied the charges, which led to the House Committee on Oversight and Government Reform to call the two to testify. Clearly, someone was not telling the truth.
But a strange thing occurred during the hearing. Republicans, almost to a person, rallied behind Clemens, questioning the motives of McNamee. Democrats, for their part, were barely able to conceal their contempt for Clemens, a seven-time Cy Young Award winner. OK, we get it, Democrats and Republicans fight on Capitol Hill like, well, Democrats and Republicans. But this was the last issue that anyone expected to be dividing lawmakers by party. Rep. Henry Waxman (D-CA), the committee chair, hardly disguised his feelings that Clemens was not being truthful. Republicans felt the opposite. Rep. Dan Burton (R-IN) defended Clemens' reputation, calling him a "titan in baseball." Other House GOPers, such as Virginia Foxx (NC), Chris Shays (CT), Darrell Issa (CA) and Tom Davis (VA), made it clear that their sympathies lay with the (no coincidence) right-hander.
Which leads to this: If Republicans of various ideological stripes can rally behind Clemens, it might behoove John McCain to consider naming the Rocket to his ticket. For all the ambivalence about the senator's conservative bona fides, there does not seem to be such apprehension in the GOP about Clemens at all. This could be the break McCain has been waiting for. Besides, if the ticket was successful, and McCain decided not to run again in 2012, why not have Clemens as the nominee? It's been quite some time since the Republicans had a president from Texas.
The way I look at it, Clemens' guilt or innocence is not, and should not, be a partisan issue. It's simpler than that. If he's indicted for perjury, and it is proven that he was lying, then there's only one real explanation: He started out as a Red Sock. If there is no indictment, no charges to be filed, it's because, deep down, he's a Yankee. Simple as that.
A DELEGATE MATTER: In response to last week's column about the power of the Democratic superdelegates to potentially decide the presidential nomination, we were deluged with the most e-mails on any subject since the column began. Many were outraged with the thought that these party and elected officials could take the decision away from the voters. But most letters were from readers seeking a list of the 2008 superdelegates.
The best source that I've found is a Web site called 2008 Democratic Convention Watch. It lists delegates by whom they have committed to, as well as a list of the uncommitted. It can be found here.
Another source for a listing of the supes by state is from The Washington Post. That list can be found here.
And there were plenty of questions about superdelegates as well, but we'll just run one this week:
Q: Are the 2,025 votes it takes to nominate a Democrat calculated assuming that Florida and Michigan have voting delegates? If so, do the bylaws specify the number (2,025) or say "a majority of delegates?" - Norman Lewak, Berkeley, Calif.
A: The bylaws specifically talk about a "majority" of the delegates at stake. As of now, the 2,025 number does not include the disputed delegates from Michigan and Florida. If you include the two states, the number of delegates needed to win the Democratic nomination is 2,208.
Q: During the 20th century, how many conventions went past the first ballot? - Rob Van Meter, Springfield, Ill.
A: None since the 1950s. The Democrats in 1952 needed three ballots to nominate Adlai Stevenson, and in 1956, they took two ballots to name Sen. Estes Kefauver as Stevenson's running mate. Here's a complete list of 20th century multi-ballot conventions, plus who led on the first ballot as well as the eventual nominee:
1912 Democratic:
First ballot leader: House Speaker Champ Clark (D-MO)
Nominee: N.J. Gov. Woodrow Wilson on the 46th ballot
1916 Republican:
First ballot leader: U.S. Supreme Court Justice Charles Evans Hughes
Nominee: Hughes on the 3rd ballot
1920 Democratic:
First ballot leader: Former Treasury Secretary William Gibbs McAdoo
Nominee: Ohio Gov. James Cox on the 44th ballot
1920 Republican:
First ballot leader: Gen. Leonard Wood
Nominee: Sen. Warren Harding of Ohio on the 10th ballot
1924 Democratic:
First ballot leader: McAdoo
Nominee: attorney John W. Davis on the 103rd ballot
1932 Democratic:
First ballot leader: N.Y. Gov. Franklin D. Roosevelt
Nominee: Roosevelt on the 4th ballot
1940 Republican:
First ballot leader: Manhattan District Attorney Thomas Dewey
Nominee: Industrialist Wendell Willkie on the 6th ballot
1948 Republican:
First ballot leader: Dewey, now governor of New York
Nominee: Dewey on the 3rd ballot
One reason the Democrats have had more and longer lasting multi-ballot nominating conventions is because, from their first convention in 1832 until they changed the rule at the 1936 convention, it took a two-thirds majority to decide the presidential or vice-presidential nomination — not a simple majority, as Republicans have always utilized.
Q: John McCain vs. either Hillary Clinton or Barack Obama. When was the last time two incumbent senators squared off for the presidency? - Cathy O'Brien, Columbus, Ohio
A: Never before. As it is, only two sitting senators were ever elected president: Warren Harding (R-OH) in 1920 and John Kennedy (D-MA) in 1960.
CASTRO STEPS DOWN: The news that Cuban dictator Fidel Castro has decided to give up much of his responsibilities after having ruled his island country since 1959, is pretty amazing stuff. Perhaps more amazing, however, is the fact that there are three lawmakers on Capitol Hill, all Democrats, who have been in public office since even before that:
Robert Byrd of West Virginia — State House 1947-50, State Senate 1951-52, U.S. House 1953-58, U.S. Senate since 1959
John Dingell of Michigan - U.S. House since 1955
Daniel Inouye of Hawaii - Territorial House 1955-58; U.S. House 1959-62; U.S. Senate since 1963
THE DEPARTED: Our voluminous list of politicians who passed away in 2007 (see the Jan. 2 column) missed two persons of note that both John Hiestand of Hillsboro, Ohio, and Tracy Fine of the U.S. Association of Former Members of Congress remembered:
Robert Sweeney, 82, an Ohio Democrat who was elected to an at-large House seat in 1964, but who decided against a bid for re-election two years later when the state dropped the statewide position for an individual district. Sweeney instead ran for state Attorney General but was defeated. (June 30)
Calvin Rampton, 93, a former Democratic governor of Utah and the only one to serve three terms (1965-76), whose administration made great strides in public education. (Sept. 16)
MAKE MINE MINK: This week's trivia question on Talk of the Nation was about the last person (before Obama) who was born in Hawaii and ran for president. The answer is the late Rep. Patsy Mink, who made a symbolic bid for the Democratic nomination in 1972, where she focused on the Oregon primary. (Her vote total in Oregon: 6,500, or 1.6 percent.)
ON THE CALENDAR:
Feb. 21 - Democratic presidential debate, Austin, Texas (CNN/Univision).
Feb. 26 - Democratic presidential debate, Cleveland State University, Cleveland, Ohio (MSNBC).
March 4 - Primaries in Ohio, Rhode Island, Vermont and Texas. Ohio and Texas also hold state and congressional primaries.
March 8 - Democratic caucuses in Wyoming.
March 11 - Mississippi primary.
IF IT'S WEDNESDAY, IT'S "JUNKIE" TIME ON TOTN: Reading this column is bad enough; you can also hear a "Political Junkie" segment every Wednesday on Talk of the Nation, NPR's live call-in program, at 2 p.m. ET. If your local NPR station doesn't carry TOTN, you can still hear it on the Web.
IT'S ALL POLITICS: That's the name of our weekly political podcast. It's a combination of brilliant analysis and sophisticated humor, hosted each week by NPR's Ron Elving and me. It goes up on the Web site every Thursday and can be heard here. Want to subscribe? Go to the iTunes Web site, type in the name of the podcast — or just "Ken Rudin" — and voila. It's easy to find, and easy to subscribe to.
But once you subscribe, you're on your own. I am not responsible for what it does to you. For example, take Ginny Broekema of Wouw, The Netherlands. She writes, "I just love 'It's All Politics.' I'm addicted. Why only once a week???" Ginny, it all comes down to the various lawsuits that result from each episode. NPR's legal team has begged us to keep it to once a week. But thanks so much for your enthusiasm. Wouw is right!
Betty Shaw of Janesville, Wis., says that "by far this is my favorite podcast. Keep up the good work. I appreciate your knowledge and your wit." (I suspect, though, that NPR's lawyers appreciate the former more than the latter.)
And John Evans writes this from Carmel, Ind.: "I can never tell how serious you guys are about having one 'listener,' so I just wanted to send a short note and say how much I continue to enjoy the podcast. Best of luck (and lots of zinc) as you continue your great coverage of an interesting race!"
Zinc?
******* Don't Forget: If you are sending in a question to be used in this column, please don't forget to include your city and state. *********
This day in political history: Rep. Richard Kelly of Florida, the only Republican lawmaker caught in the FBI-run Abscam sting operation — in which federal agents posed as rich Arab businessmen with the intent of bribing members of Congress — resigns under pressure from the House GOP Conference (Feb. 21, 1980). Kelly would be defeated in his bid for re-election in the September GOP primary.
Got a question? Ask Ken Rudin: politicaljunkie@npr.org