'No Depression' Music Magazine Folds
'No Depression' Music Magazine Folds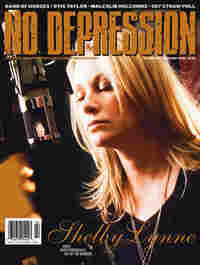 For the past 13 years, No Depression has turned its readers on to music not heard on commercial radio. But this week, the publishers of the magazine announced that the May-June issue will be their last. Grant Alden and Peter Blackstock talk about how the magazine they co-founded has fallen victim to a vastly different landscape in music retail.
The magazine, which grew out of a message board on AOL called No Depression (after the Uncle Tupelo album, which was named after a Carter family song), originally covered what some have called alt-country. But Blackstock says that as the magazine grew, they were able to accommodate more styles and genres. At the same time, the musicians they were covering broadened their boundaries.
No Depression plans to expand its presence on the Web. Being Web-only might increase its audience, actually, but Alden and Blackstock lament the loss of experiencing the magazine in print.