Mostly Mozart on PT
Web Extra: Conductor Louis Langrée on WNYC's 'Soundcheck'
Over the next week, NPR's Performance Today will broadcast selections from Lincoln Center's 2004 Mostly Mozart Festival, including the opening night gala featuring mezzo-soprano Magdalena Kožená, pianist Yefim Bronfman and conductor Louis Langrée, who returns for his second summer as music director of the festival.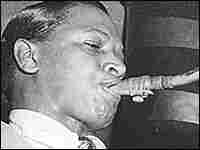 Wednesday, August 11: Overture to La Clemenza di Tito
Thursday, August 12: Piano Concerto No. 24, featuring pianist Yefin Bronfman
Friday, August 13: Symphony No. 41, the "Jupiter" Symphony
Mostly Mozart runs at Lincoln Center in New York from July 29 through August 28. Check back on this page for additional Performance Today coverage information.