Open Adoptions Redefining the Extended Family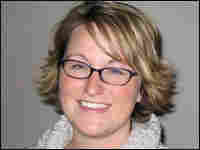 Families choosing open adoption don't just gain a son or daughter -- they gain an extended family that includes a birth mother and sometimes aunts and grandparents. For one adoptive family in Overland Park, Kansas, building and keeping those ties is not as complicated as it sounds. NPR's Greg Allen reports.
Suggested Reading
The following recommendations come from Joy Zimmerman, mother of 10-year-old Ryan and adoptive mother of Connor, age 3.
For parents:

· Adopting After Infertility, by Patricia Irwin Johnston

· Designing Rituals of Adoption for the Religious and Secular Community, by Mary Martin Mason

· Secret Thoughts of an Adoptive Mother, by Jana Wolff

· Breastfeeding the Adopted Baby, by Debra Stewart Peterson

· Making Sense of Adoption: A Parent's Guide, by Lois Ruskai Melina

· The Open Adoption Experience, by Lois Ruskai Melina
For children:

· How I Was Adopted, by Joanna Cole and Maxie Chambliss

· Pugnose Has Two Special Families, by Karis Kruzel

· A Mother for Choco, by Keiko Kasza