Happy Intersections of Work and Leisure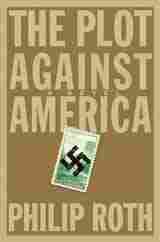 Whether it's the indulgent hours or lighter genres, summer reading is characterized by its reverie. In My Summer Books, NPR hosts and reporters talk about their summer reading. Today, All Things Considered host Robert Siegel.
Do you have a favorite summer book?
I may not be a good person to ask this question. My summer reading is so often disappointing, particularly compared to all the other books I read. I spend much of my working life reading books, often books that truly interest me, by authors who interest me, authors whom I get to interview. I've interviewed V.S. Naipaul, Salman Rushie, Norman Mailer, Saul Bellow.
For years, I set aside mysteries and potboilers to take to the beach. A hundred pages into the books, I typically realize that they're pieces of junk and I'm much too far in to stop reading. I've wasted hours of good beach reading time this way.
Last summer, I planned a lot better and read Philip Roth's Plot Against America in August, knowing that I would interview Roth in late September. I loved the book.
Do you have an action plan for this summer?
Yes. This spring I have been consistently frustrated in my attempts to read Scott Simon's Pretty Birds. Every time I pick it up, I acquire some new reading assignment for All Things Considered or something else (like a tee time) that conflicts with reading Scott's first work of fiction. This is a serious and embarrassing problem for me.
Scott is my best friend, and we share a love of Graham Greene and John le Carre novels. Also, he gave me one of the first 36 copies of the book -- I explained to him the Hebrew numerological significance of 36 which is the number of saintly people for whom the world is worth saving.
And, topping it all off, he actually included an allusion in the novel to a 'Rabbi Siegel' -- a tribute he has paid me as well another of his friends who actually IS a rabbi.
So, if I have not read Pretty Birds by August, it's No. 1 on my beach reading list. If I have read it by then, I will force it on the rest of family.
So what are those Graham Greene favorites?
There are so many. In my top tier -- A Burnt Out Case, The Comedians, The End of the Affair, and Our Man in Havana.