'Day to Day' Holiday Book Guide
'Day to Day' Holiday Book Guide
Day to Day reporter Karen Grigsby Bates, doing double duty as literary editor, shares her list of books that would make great gifts for the holidays.
Print, Save This List
Andrew Jackson: His Life and Times, by H.W. Brands
He's most famous for being the guy on the $20 bill, but our seventh president, says H.W. Brands in this very readable biography, was the first president with a real concern for the interests of common Americans. And he was an interesting stew of contradictions — for example, he was a slave owner who also insisted U.S. troops fight alongside Haitians at the Battle of New Orleans. He ordered the massacres of thousands of American Indians, yet actively considered adopting one of the children his sorties had orphaned. A true believer in the merits of a democratic society, Jackson may have struck the template from which Abraham Lincoln eventually fashioned himself.
Tete a Tete: Simone de Beauvoir and Jean-Paul Sartre, by Hazel Rowley
Two of the late 20th century's most glamorous intellectuals, Beauvoir and Sartre were so inseparable no one ever thought of them as anything but a duo. Author Hazel Rowley insists she didn't write a biography, but a work that shows these two people close up, in their most intimate moments. It's not always flattering, but it's always interesting. This story of their relationship, culled from many never-before published letters, plays out against much of the 20th century — so it's world history and personal history in an intriguing mix.
Mirror to America: The Autobiography of John Hope Franklin
Franklin, one of the country's most venerated historians, reflects on the evolution of American society through his life. One of his earliest childhood memories is how his family was forced to live apart from each other as they sought sanctuary with whichever relative could take them in after whites in a murderous rage burned down the black business district of Tulsa, Okla. — a section so prosperous it was called the Black Wall Street. From those unfortunate beginnings, Franklin would recover to become a military veteran, a university professor and one of the country's foremost experts on race and American history. (Bill Clinton asked Franklin to chair his Commission on Race, a two-year investigation into the current state of race relations in America.) From the horrors of lynching through the triumph of the appointment of a black U.S. secretary of state, Franklin insists that his progress is America's, too — although there is still work to be done.
Them: A Memoir of Parents, by Francine du Plessix Gray
Tatiana and Alexander Lieberman were the golden "Power Couple" of their day. Elegant, artistic and fiercely social, the Liebermans were White Russian emigres who descended upon pre-World War II New York City from Paris with Francine, Tatiana's young daughter from her marriage to a diplomat. They settled into a life that for a time placed them in the thick of the society. Tatiana held salons and designed hats for Saks Fifth Avenue, while Alexander crafted the look of magazines that would become the Conde Nast empire. On the outside, they were perfect — on the inside, considerably less so. The Liebermans' consuming interest with themselves and their careers as social climbers left little time for Francine. Reading this makes one glad their daughter is able to tell her story — and amazed that she emerged sane from the tensely glamorous life she was sometimes allowed to share with her mother and stepfather.
Too Brief a Treat: The Letters of Truman Capote, edited by Gerald Clarke
The recently released biopic Capote (and Philip Seymour Hoffman's superb portrayal of the title character) has put the author back in the public eye again. This collection of his letters to friends, lovers and colleagues is a tantalizing look into his private life. Capote was as Capote in letters as he was in person. Here, for instance, he writes to friend Andrew Lyndon about his summer in Portofino, Italy, whereupon he accounts for — and skewers — the former King of England and The Woman He Loved; the founder of the Time Inc. dynasty and his acerbic playwright wife; one of the world's most reclusive actresses; and a venerated idol of the stage and screen with his high-strung (translation: frequently institutionalized) movie-star wife: "I've liked it here and have done a lot of work, but in August everything became too social — and I do mean social... The Windsors (morons), the Luces (morons plus), Garbo (looking like death with a suntan) the Oliviers (they let her out)…." Ouch. Totally Truman, and wickedly enjoyable.
Summer Crossing, by Truman Capote
Capote began this novel when he was very young. It's set in post-war New York City, where a wealthy young woman named Grady McNeil is left to her own devices for the summer when her parents depart for Paris and reluctantly decide the teen is old enough to care for herself in the family's Fifth Avenue penthouse. (Talk about sex in the city!) Grady becomes attached to a parking-lot attendant who is older and Jewish. The affair that begins in boredom and barely concealed adolescent rebellion ends up changing not only Grady's life, but everyone else's around her.
City of Falling Angels, by John Berendt
The polite observer who did so much to make Savannah, Ga., famous (or infamous, depending on how one feels about it) has switched venues and is now in Venice, Italy. I wonder what it means that three nights before his arrival, the city's famed opera house, the Fenice, burns until nothing is left but a blackened shell? What irony: a cataclysmic fire in a city that slowly is being consumed by the water around it. Berendt's chronicle of finger-pointing, of social jockeying in the city's canal-front palazzos (both the inherited kind and the kind bought, or rented, with new money) and his loving descriptions of La Serenissima put the reader in the lap of one of the world's most beautiful, mysterious (and, some critics carp, overrated) cities.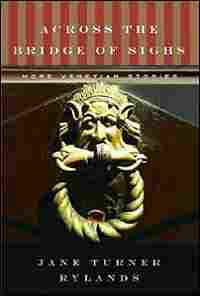 Across the Bridge of Sighs: More Venetian Stories, by Jane Turner Rylands
Unlike John Berendt, who lived in Venice for about a year, Jane Turner Rylands (who actually appears in Berendt's book) has lived there for more than 30 years. Her first story collection, Venetian Stories, captured parts of Venice that tourists hardly ever see. Across the Bridge of Sighs continues in that tradition and shows the city from the perspective of its permanent residents — like this observation from a building inspector explaining why so many old buildings were missing their coat of arms plaques: "People used to hack those off. We don't let that happen nowadays. If a family sold to their social inferiors they would chisel it off before moving out; if they sold to their betters the new owners hacked it off before they came in...." Quintessentially — and eternally — Venetian.
Anton Chekhov: The Complete Short Novels
Chekhov's name evokes the titles of his plays and his short stories, but here are five little-known novellas from the Russian master. For the first time, they've been bundled together in one book in a new translation by Richard Pevear and Larissa Volokhonsky. Chekhovholics will be in heaven.
Pride and Prejudice, by Jane Austen
Unlike Truman Capote, Jane Austen doesn't need a movie to resurrect her work for readers — although the movie will probably entice a whole new generation of people to read her works. For the people who don't dedicate themselves to reading Austen's best-known work at least once a year, several editions are available, from collector's hardcover editions to mass-market paperbacks to a newly published paperback collection of all eight of Austen's novels. There's something for myriad tastes and budgets.
The Map Book, edited by Peter Barber
This is not your standard atlas, but a collection of maps through the ages. Everything from prehistoric rock carvings to elaborately inked maps from the Renaissance to demographic maps drawn for marketing firms — all this and more in a thick, beautiful book.
The New American Cooking, by Joan Nathan
Nathan is best known for her series on Jewish cooking, especially Jewish Cooking in America. This newest book is like a family photo album, only with recipes instead of photos. It is the best illustration of that melting-pot philosophy people are always insisting is the "real" America. Nathan visits every part of the country to come back with family anecdotes and recipes, many with roots in the Old World — so there's Creole gumbo from a generations-old African-American family, lime cole slaw from a Vietnamese family, Iraqi-style stuffed Vidalia onions and desserts that range from fruit clafoutis to a sublime chocolate bread pudding to, well, apple pie. In short, Nathan's book beautifully illustrates the effect immigrant communities have had on how, and what, Americans eat.
The Best Recipes in the World: More than 1,000 International Dishes to Cook at Home, by Mark Bittman
If Joan Nathan's book is about how recipes with beginnings elsewhere are transformed by the people who bore them to America, Mark Bittman's latest book is sort of the reverse mirror image: how American cooks can make credible versions of dishes that originated abroad. There are more than 1,000 recipes here, and many are for dishes from Southeast Asia, North Africa and India. Bittman, author of the best-selling How To Cook Everything, writes "The Minimalist" column for The New York Times. True to his minimalist format, the recipes here are presented clearly and with great confidence. And because of that, the home cook can confidently reproduce dishes such as red-cooked chicken fragrant with star anise and tamarind paste, fish tacos and even pho (pronounced "feuh"), the national soup of Vietnam. There's more choice than you'll ever need in here — but as Mae West liked to observe, too much of a good thing is never enough.
One More Thing: Audiobooks
Finally, don't forget you can read with you ears! Downloadable books are great company for travelers and people who spend a lot of time on the treadmill or standing in line at the bank, post office or wherever. No matter how old we get, most of us still enjoy being read to. The latest audiobook companies provide high-quality audio with great readers (often actors) that make the pages fly by. Audible.com, Amazon and iTunes all offer downloadable titles that you can play on your computer, burn on CDs or send to your MP3 player, so your chosen story travels with you.
The Complete Calvin and Hobbes, by Bill Watterson
Whoever penned the famous T-shirt that says "Find Your Inner Child — And Spank Him" — probably had Bill Watterson's Calvin in mind. Fans mourned when Watterson, after a decade, put down his pen and retired the country's favorite irritating 6-year-old (sorry Dennis!). He's now back for a limited run in many newspapers to celebrate the book's release. And there was widespread rejoicing earlier this year when publisher Andrews McMeel, which syndicated Watterson's strip, released a three-volume, hard-bound compendium of the decade's work. Calvin morphs from a smart-mouth line drawing to a more fully realized cartoon boy, and his adventures with his stuffed tiger Hobbes are now in a much more convenient form than all those old cartoon clips moldering in your basement.
The Complete New Yorker: Eighty Years of the Nation's Greatest Magazine
The entire history of the magazine, every article of every issue, is presented in a boxed DVD set that turns your computer into your personal New Yorker archive. Everything from famous short stories from John McPhee and Shirley Jackson to articles on the bombing of Baghdad — it's all in this one neat package you can return to again and again.
New Boy by Julian Houston
Rob Garrett is making history — he's going to be the first black boy to integrate an elite New England boarding school. He's excited and a little anxious, and he's going with baggage his classmates don't have: the knowledge that his success or failure in school will reflect on his entire race. New Boy is the fictionalized account of author Julian Houston, now a Boston judge, who integrated the Hotchkiss School in northwestern Connecticut in the early 1960s. Besides the story of Rob's absorption into his new school, Houston skillfully weaves in issues of class awareness, racism, adolescent competitiveness and anti-Semitism into a believable 16-year-old's voice. It's a great jumping-off point for the discussion of a lot of complicated issues.
The First Day of Winter, by Denise Fleming
As most adults who have lived in cold weather climates can attest, the first snow of any season is magical. After that, you have to go out and start the car, shovel the walk and deglaze the steps — and all that magic leaches away. Fleming's charming read-aloud picture book allows children not only to revel in the magic of the first snow, but in building a snowman over the next few days. It also encourages memory retention and counting skills.
The Lightning Thief, by Rick Riordan
Riordan is well known to adult mystery readers for his Austin-based series featuring private eye Tres Navarre, but he'll soon be as well known for a young adult series Percy Jackson and the Olympians. The first volume in the series, just published, is The Lightning Thief. It centers on Perseus Jackson, a 12-year-old with ADHD who is busy feeling sorry for himself at a boarding school for children with behavioral problems. After a brush with death, Percy is sent to a special camp, where he discovers he is a demi-god. His dad is none other than Poseidon, Greek god of the sea (mom, however, is a human). Percy's best friend Grover is a satyr. And the third member of their triumvirate, Annabel, is the daughter of Athena and a mortal. Together, the three encounter a lot of Potter-esque challenges, discover inner resources they didn't know they possessed, and meet up with the gods who rule Olympus. Riordan draws heavily from true Greek mythology, so young readers may want to investigate the real stuff.
For Older Children and Young Adult Readers
Rosa by Nikki Giovanni, illustrated by Bryan Collier
Why did Rosa Parks sit down on the Montgomery, Ala., bus seat that would take her into history? Poet Nikki Giovanni, who was friends with the late civil rights activist for many years, re-creates Parks' busy day and the polite rebellion that led to her arrest — and ultimately, her place in history. Younger children will be interested in the illustrations; older children can easily grasp the personal impact of institutional segregation.
Recipes: A Collection for the Modern Cook, by Susan Spungen
Spungen's beautifully photographed book will look familiar to Martha Stewart aficionados, and it should — she was chief food editor for Martha Stewart for 12 years. But besides being pretty to leaf through, Spungen's book is heavy on technique. She wants her readers to become comfortable with how to do things in the kitchen, so they can relax and enjoy the process of cooking. Many of the recipes are straightforward and delicious, and there's plenty of advice for pulling together last-minute meals based on a few ingredients you can keep on hand in the pantry and fridge. Try the Saucepan Brownies — you'll never go back to boxed mixes.
Carl's Sleepy Afternoon, by Alexandra Day
By now, the patient Rottweiler Carl is as much of a fixture as the Runaway Bunny and the nursery in Good Night Moon. In this latest installment, Carl's owner leaves him at home while she takes her toddler Madeleine to buy a dress for an aunt's wedding. "So you can take a nap, Carl." As if. Instead, Carl, ever helpful, delivers medicine for the pharmacist, assists the vet in healing a wounded canine colleague, and saves a new mother and her babies from a burning house. All in a day's work. Good dog, Carl!
Books Featured In This Story