Arif Mardin: Tales from the Recording Studio
Legendary music producer Arif Mardin talks about his four-decade career. He's produced albums for artists such as the Bee Gees, Phil Collins, Bette Midler, Dusty Springfield, and more recently, Norah Jones.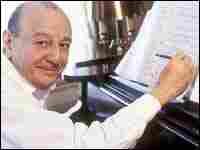 The 12-time Grammy winner tells tales from recording sessions with Aretha Franklin and Chaka Khan.