Six Months After Katrina: A Family Reflects
For years, lifelong New Orleans residents Selwyn and Chiquita Smith saved their money to buy a new home for their family. They were just about to move into their new home when Hurricane Katrina arrived, destroying the home they lived in and damaging the new one.
The Smiths left the city and ended up at a small Atlanta hotel packed with other evacuees. Together with their three children -- Kionte, 14, Selwyn Jr., 12, and Tremaine, 10 -- they began an odyssey.
A Family in Transition
Joshua Levs followed the Smith family saga from the first tense days after evacuation through their struggles to settle into a new life.
Reporter Joshua Levs followed the family's story as they managed to find their relatives -- whom they feared had died in the storm -- and began a new life in McKinney, Texas, just north of Dallas. Levs has reported on each twist and turn in the saga through the series "One Family's Katrina Odyssey."
Now, six months after the storm, NPR asked each member of the Smith family to share how his or her life has changed. Read their reflections below.
Selwyn Smith, 34
I pretty much look at life as like – you got to look at it as a job. Monday through Friday you've got certain things you do, the weekends you've got certain things you do. And I tend to try to be as organized as I could to get more things accomplished and really to work smart. But it's hard. It's a 24-hour job. You're either doing something, preparing to do something, or checking on something that was done. You know so, it's different.
And it's neverending, man. I remember when I was right out of high school I worked at a Payless shoe store and became manager. One of the questions when we interviewed people, we used to always say: Where do you see yourself in the next five years? That question right there, I don't even have an answer for right now. I hope I'm at least organized and it's back in order. And that will probably have to be outside of New Orleans.
Chiquita Smith, 34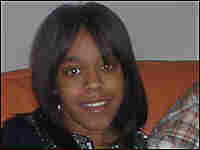 Very confusing and complicated are words that come to my mind when I think about my life after Katrina. It's very difficult to respond to something that you're still going through. Some people seem to think that everyone in New Orleans needed to move away. And they feel that we should just jump right in to our new lives and just be happy. I have family and friends that help to complete my life that are now miles and miles away.
My business as a hairstylist no longer exists because of Katrina. I have bills that are going to keep piling up because of Katrina. I can't find contractors to renovate my home because there are so many people in New Orleans that are trying to do the same thing. And all of this is because of Katrina.
One thing that is positive: I've had a chance to meet some great people, people that genuinely care. I'd like to say that I possess some of those same characteristics, too. It feels good to know that there are more people in the world who really care.
My life after Katrina just relies on where God wants to take me. I've prayed for myself and anyone who has experienced this tragedy. I'm still dealing with things that are beyond my control, but you just grin and bear it.
Kionte Smith, 14
Katrina has changed my life in many ways. Before Katrina I was always full of life and energy. I could make my worst day one of my best.
It feels so weird. I'm out of my house; the city I was raised in is partially a memory. I'm now in a whole new environment, the state of Texas. The hardest thing about this is the family members I feel closest to are 700 miles away. The phone calls aren't good enough.
I'm now going to a different school, and the hardest part is making new friends all over again. I'm kind of a shy person, and it's hard for me to loosen up. But now things at school are getting much better for me. Actually, when I'm at school those are some of my best memories. I have made plenty of friends and I'm always laughing.
Selwyn Jr., 12
First of all, the environment and the air are better, but I'm not used to the cold weather. Most of the people are nice. I have a lot of friends. Some of the other New Orleanians think that the school work is harder, but to me the teachers make it even easier for you.
Football is big in Texas and the teams are way more dedicated. I play for a team called the North Texas Falcons. I think we're pretty good. I have a couple of really good friends on the team.
McKinney would be a much better place if the weather was always warm. I'm not looking forward to moving back to New Orleans because of all of the natural disasters that's been happening. Well, other than that there's no difference. Although I still miss my home.
Tremaine Smith, 10
I now live in a different state, in a new city, in a new house and in a different bed. That's a big difference for me.
I also attend a different school, with different teachers, and I had to learn to make new friends.
I don't like to start over. It makes me mad and sad.